LOUISIANA CATHOLICS
PRESENT: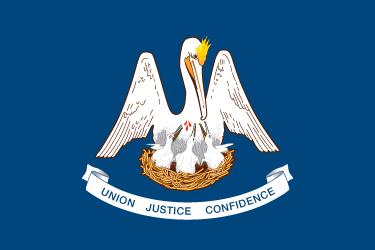 "A River Runs Through U.S.",
AGAIN!
" A Random Act of Faith
to Meet a Need in 2020!"
This work is inspired by St. Joan of Arc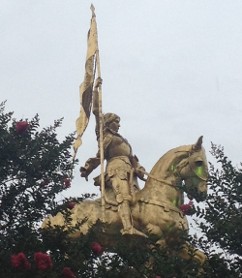 Maid of Orleans Statue in French Quarter in New Orleans
(Birth date: January 6th and Feast date: May 30th)
ON JANUARY 6, 2020, THIS HOLY WATER WORK BEGAN IN LOUISIANA AND IT WAS IMMEDIATELY DEDICATED TO OUR LADY UNDER THE TITLE OF "OUR LADY OF AMERICA".
ON FEBRUARY 6, 2020 PREPARATORY WORK IN THE NAME OF ST. JOSEPH, TERROR OF DEMONS BEGAN IN ANTICIPATION AND PREPARATION FOR THE POURING THE HOLY WATER ON JUNE 19, 2020.
ON MAY 1, 2020, THE HOLY WATERS BEGAN TO BE COLLECTED FROM MANY CATHOLICS ACROSS LOUISIANA. IT CAME FROM THEIR PARISHES THROUGHOUT THE STATE AND PLACES VISITED BY THESE SAME CATHOLICS. IT ALSO CAME FROM LOUISIANA CATHOLICS LIVING ELSEWHERE IN THE COUNTRY WHO WANTED TO BE A PART OF THIS RANDOM ACT OF FAITH.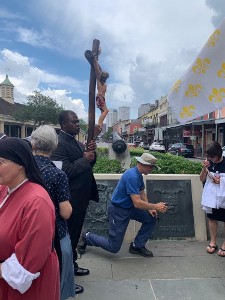 Fr. Anthony Odiong (Pastor of St. Anthony Parish in Luling) in New Orleans, LA
ON MAY 31, 2020 (PENTECOST), THIS WORK WAS JOINED WITH THE MANY YEARS OF PRAYER AND WORK OF FR. ANTHONY ODIONG FROM ST. ANTHONY PARISH IN LULING, LOUISIANA. TO LISTEN TO FR. ANTHONY'S HOMILY ON JULY 5TH, CLICK HERE. (Homily begins at 42 minutes and 50 seconds.)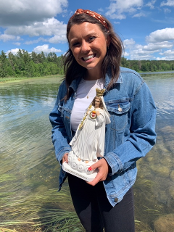 A Statue of Our Lady of America was at the pouring at Lake Itasca on June 19, 2020

ON JUNE, 19, 2020 (The Solemnity of the Sacred Heart of Jesus), THE COLLECTED, MIXED AND BLESSED HOLY WATER FROM ALL THE LOCATIONS WAS POURED AT 3:33 PM IN THE MISSISSIPPI RIVER AT LAKE ITASCA, MN.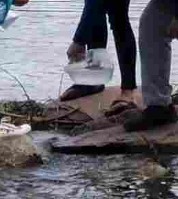 (Still putting together the final donor list but it will likely be well over 200 Holy Waters.)
"BLOOM WHERE YOU ARE PLANTED"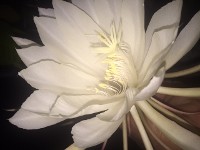 Please, click on image
YOU can "bloom where YOU are planted" as part of this "work of blessing", that is being carried out under the name of "Our Lady of America", from anywhere in the United States!
Note: This work of prayer and action under the title of "Our Lady of America" is being carried out as a private devotion and not a public devotion of the Church. Much like the rosary, although it is an act of private devotion, it does not have to be practiced in private nor does it need to be hidden from the public. This work is an act of private devotion taken to the public square.

This work spontaneously began under the title of "Our Lady of America" before the Church's Statement on the Our Lady of American dated April 24, 2020. Therefore, it continues under that title because it formally began months earlier. To change that now would be disingenuous to actions earlier taken under that title. Additionally, this work is very consistent with the history of the United States of America and its being dedicated to Our Lady. At this particular point in time, America certainly needs Our Lady's care and protection. Therefore, it is very appropriate that "Our Lady of America" be directly connected to this work that first impacts America. Using this title of "Our Lady of America", for this work of private devotion, that is being carried out in the public square, is fully aligned with and not adverse to the Statement and Decree of April and May, 2020.

In addition to the Statement and Decree, other interesting and relevant articles pertaining to Our Lady of America (before and after the Statement and Decree) are as follows:
Understanding the statement and decree on the Lady of America apparitions
Devotion to Our Lady of America gains further approvals! What comes next?

By this work, the faithful hereby are putting our prayer to Our Lady, the Immaculate Virgin, as the Patroness of America, in action in the public square under Her title of "Our Lady of America". While doing so with all seriousness, at the same time, this act of private devotion should in no way imply approval or acceptance of purported revelations, visions, or locutions to attributed to Sister Mary Ephrem (Mildred) Neuzil other than as her own subjective inner religious experiences, as stated in the Statement(s) dated April 24, 2020 and/or May 7, 2020 and/or the corresponding Decree (as cited and/or within certain articles above).
For much more on devotions, please click here to visit the USCCB site.
MOVING ON TO THE MERITS:
Please continue to read below to see how YOU can become a part of this work that will cover the next 90 days or so.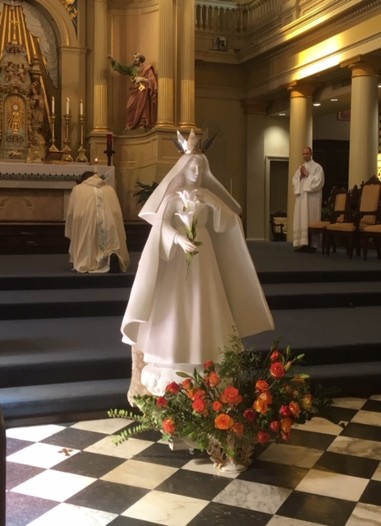 Our Lady of America in New Orleans in 2019

MORE ON "RANDOM ACTS OF FAITH":
2001
Nineteen years ago, on Friday, June 22, 2001, at 3:33 pm Central Time (also the Solemnity of the Sacred Heart of Jesus that year) blessed Holy Water was first successfully poured into the previously (and for- a-time-named) River of the Holy Spirit and then the River of the Immaculate Conception (currently known as the Mississippi River) at its source at Lake Itasca, MN.
(Note: This location is about 130 miles from the discovery of the Kensington Runestone where the Blessed Mother was first invoked by Norwegians by the following verbiage carved in that stone:
"AVM (Ave Maria) Save from evil" (in the year 1362).
The Holy Water in 2001 was a sacramental mix of Holy Waters from Louisiana Catholics from their past travels around the country and world. In 2001, Catholics prayed for the country along the river as the Holy Water flowed southerly to Louisiana and the Gulf of Mexico.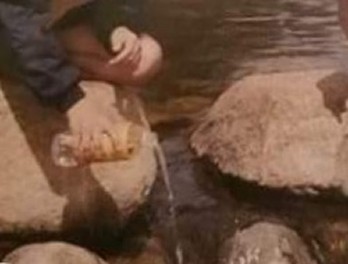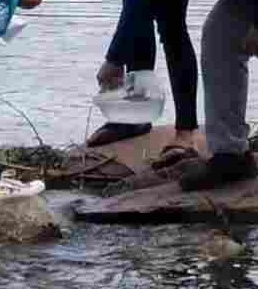 2001 2020
2020
This year's present Holy Water mix actually includes a small amount of the same Holy Water that was poured 19 years ago on June 22, 2001 when that "random act of faith" was first carried out at the same exact location.
The 2020 Holy Water mix also includes a small amount of the pure rainfall from Hurricane Cristobal blessed by a Catholic priest. That storm recently entered our country in Louisiana and exited it in Minnesota. (Please see map below. In a manner, it produced a roadmap to confirm the work that was about to happen in a few days.)

Atlantic Basin named Cristobal = "bearing Christ"
Pacific Basin named Amanda = "fit to be loved" ("lovable")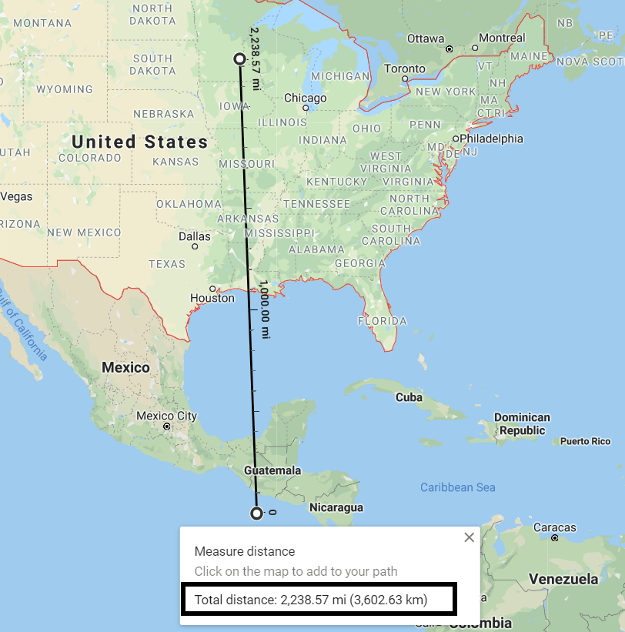 Last but certainly not least, this year's present mix also includes Holy Waters from numerous Catholic parishes across Louisiana as well as shrines and other locations gathered and donated by Louisiana Catholics from their past travels. A "thank you" goes out to all the people that assisted in gathering these waters.

After being poured on June 19, 2020, this present sacramental mix began to flow down the river 24/7, directly through 23 Catholic dioceses that lie along the river, as we pray for a sacramental blessing upon this country.
YOU can personally and directly participate in this holy work of love. Please read below to see how.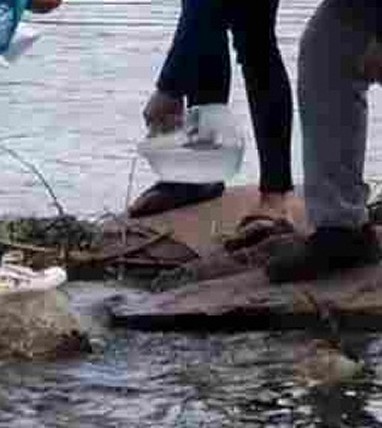 Holy Water being poured at Lake Itasca, MN on June19, 2020 at 3:33 pm.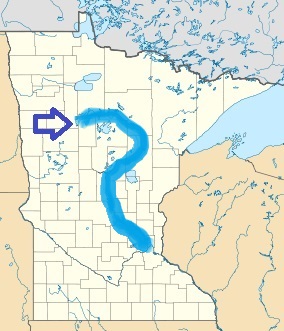 Approximate location of Holy Water as of July 4, 2020
Please click here to read the prayer that was prayed at the Lake Itasca site where the Holy Water was poured at 3:33 pm on Friday, June 19, 2020. This same prayer was also simultaneously being prayed by many Louisiana Catholics at many other locations while it was poured.

This same prayer can now be printed and prayed regularly by anyone in any location to join in prayer for our country, as this Holy Water slowly flows back toward Louisiana and the Gulf of Mexico over the next 90 days or so. Please consider printing it and praying it each day.
The Holy Water arrival in the Gulf of Mexico will begin to be celebrated in Louisiana on Saturday, August 15, 2020 (Solemnity of the Assumption of the Blessed Virgin Mary). That is about the earliest the Holy Water could arrive in the gulf. That celebration will continue for months to celebrate the arrival of the Holy Waters from all the other river basins across the country (more on that below). Of course, the timing on all this is God's because the speed of the river is directly related to rainfall and other acts of nature in the basin(s).

IMPORTANT SIDE NOTE:
As this Holy Water moves southerly, we ask all to consider joining the United States Grace Force's "Let Freedom Ring: 40 Days Freedom From the Devil" through planned acts of reparation, fasting, penance, charity, and prayer (both personal and sacramental). All will call upon the POWER OF GOD to release ourselves, our families, our parishes, our dioceses, and our nation from all demonic influence and oppression. For more on that action, please click here.
Again, "thank you" to all Louisiana Catholics that collected the many blessed Holy Waters from all over the State and elsewhere and/or in any way assisted in making this happen on Friday, June 19, 2020. This "Random Act of Faith" could not have happened without so many faithful donors and helpers.
As in 2001, the effects of this blessing will not end when the Holy Water reaches the Gulf of Mexico. It is but one blessed gift to the United States from Louisiana Catholics so to pray against the evil that is, at this time, becoming more overt for all to see and experience.

Phase No. 2 (more "Random Acts of Faith" needed):
How can YOU play a part in this work where YOU are?
As a Catholic that understands the power of the sacramental of Holy Water, please consider becoming involved.
You can personally...or you can contact other Catholics you know throughout the "Heart" of this country (generally between the eastern mountain ranges and the western mountain ranges) and ask them to:
1. Prayerfully pray this prayer as this Holy Water moves southerly.
2. Prayerfully gather Holy Water from one or more parishes and/or other locations near you and then pour a small amount of those waters into a creek, stream or river that will eventually flow into the Mississippi River. Eventually, all the waters will mix in the river. This will include (but not be limited to) major rivers such as:
Allegheny River
Arkansas River
Big Black River
Des Moines River
Kaskasia River
Illinois River
Missesota River
Missouri River
Ohio River
Red River
Rock River
St. Croix River
Tennessee
White River
Wisconsin River
Yazoo River
Once YOU pour your Holy Water(s) into any of the rivers named above (or rivers that will flow into them), you may remain silent and private about that or let this website know. In either case, no personal names will ever be disclosed on this website. But, we would like to at least know the river basin where you are pouring your Holy Water. But again, that is also optional.

WATER FROM ALL OR A PORTION OF THESE LANDS FLOW INTO THE MISSISSIPPI RIVER! JOIN IN THIS WORK!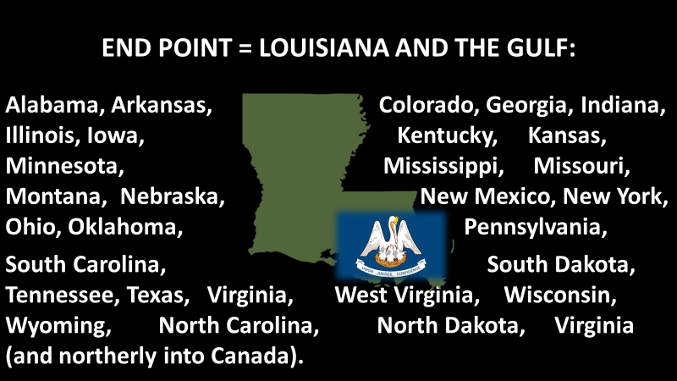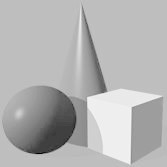 SKETCH BELOW OUTLINES THE MISSISSIPPI RIVER BASIN

IT IS THE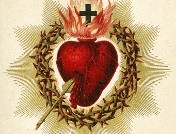 OF OUR NATION!
Mississippi Basin has about 1 billion of the 2.3 billion acres in the 48 states.
(Approximately 40%)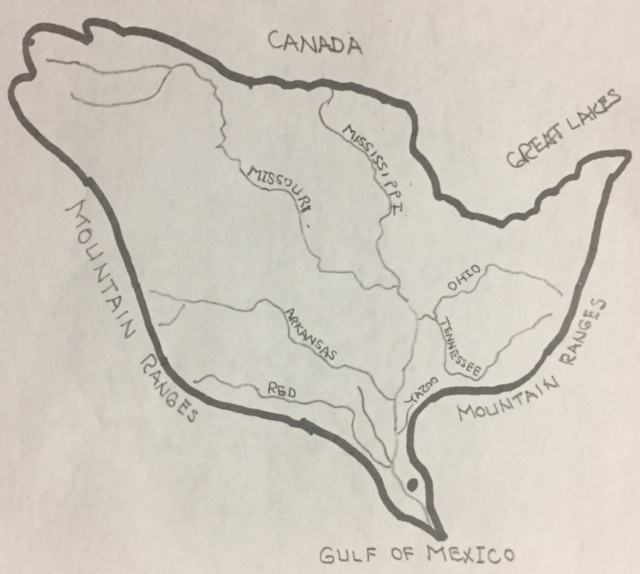 Come, Holy Spirit!
Flow Your Living Waters throughout this land!
The sketch above outlines the Mississippi River Basin, with the most southerly tip being in Louisiana and ending at the Gulf of Mexico. It also generally shows some of the major rivers that flow into the Mississippi River, as it flows southerly from Lake Itasca, MN. Many, many smaller rivers flow into these major rivers along the way. This list above list but a few of the larger ones.

At some point, all the Holy Waters poured from all of the rivers will mix in the Mississippi River and flow southerly to continue to sacramentally bless our country as one body.
WE ARE ONE BODY IN CHRIST!

To see much more about the Mississippi River Basin, click here.
Phase No. 3:
Use the same procedure as Phase No. 2 but instead pour blessed Holy Waters into other rivers that flow:
1. Southerly into the Gulf of Mexico (such as the Pearl River and the Sabine River),
2. Easterly into the Atlantic Ocean, and
3. Westerly into the Pacific Ocean.

IMPORTANT:
As the Holy Waters were collected in 2020, it was found to be extremely scarce in our churchs. There is really no reason for that scarcity.
Please begin to find the Holy Water you already have and begin to use it daily blessing yourself, others and places.
Please begin to contact your local bishop or priests to ask them to again regularly bless Holy Water and make it readily available to their congregations, if they have not already begun to do that. If not placed in hand fonts at church entrances, certainly, in larger containers where it may be poured by individuals into individual Holy Water bottles for individual use, as needed.

Please begin to move more toward daily participation in the sacraments and sacramentals of the Church. Time to move from this Sacramental Exile! In the absence of the sacraments and sacramentals, the spiritual void is being filled by evil!

Do not be distracted by any storm wave…however fierce they may appear!
Have "NEAUX FEAR"!
F = False
E = expectations
A = are
R = received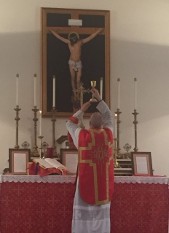 Please, click on image
Rather than focusing on "fear", spend that time:
Before the Blessed Sacrament.


In the Word of God.


Trying to receive the Sacraments (especially

Holy Mass

).




Trying to faithfully using sacramentals (such as Holy Water and the Rosary).


Listening!
For reference and guidance information that underlies the efficacious use of sacramentals, please review Paragraph No. 1667 through 1679 of the Catechism of the Catholic Church by clicking here. Other paragraphs of interest related to signs and symbols are: Paragraphs No. 1145 and following. To see those paragraphs, click here.

Any questions, please contact this website. I will try and answer them. You can also contact me, if you would like to advise where you poured Holy Water in your area. (That is optional, of course.)
For further or new information about this operation, please contact this website at: macleanland@bellsouth.net and ask your question(s).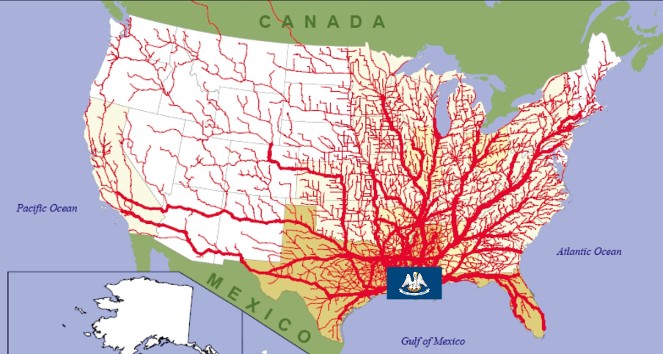 LOUISIANA - ACTING AS IT HAS BEEN CREATED!
______________________________________________