LOUISIANA FRONT PAGE EVENTS
←(FRONT PAGE NEWS)

When reviewing the listed events, try to not look at each event as a stand-alone event but as a body of events that the Fire and Power of the Holy Spirit builds one on the other as an ongoing and mighty...
← LOOKING FOR A MINISTRY OR ACTIVITY, GO TO THE LEGEND ON THE LEFT SIDE OF THIS PAGE AND PUT YOUR CURSOR ON ONE OF THE HEADINGS OF THESE LOUISIANA SITES. EVERYTHING WITHIN THAT HEADING WILL POP UP. THEN CLICK ON YOUR ITEM OF INTEREST. WANT TO ADD SOMETHING, LET US KNOW.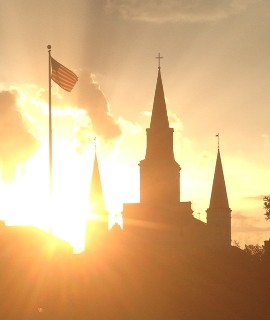 (Taken in New Orleans on Saturday, July 18, 2015)

Got a multi-parish Louisiana Catholic event you would like to have listed? If so, please send event information or a jpeg image or a pdf document to: macleanland@bellsouth.net to get it listed.
UPCOMING CATHOLIC EVENTS ACROSS LOUISIANA ARE SHOWN BELOW
SCROLL DOWN TO VIEW THEM
(THEY ARE GENERALLY IN DATE ORDER) ++++++++++++++++++++++++++++++++++++++++++++++++++++++++++++++++++++
THE SPIRITUAL BULLETIN BOARD OF LOUISIANA GETS MANY REQUESTS ABOUT THE LOCATIONS OF HEALING MASSES AND SERVICES THROUGHOUT SOUTH LOUISIANA. THERE IS NOW A PAGE LISTING THE MINISTRIES AND PRIESTS THAT WE KNOW ABOUT. CLICK HERE FOR THAT PAGE.

++++++++++++++++++++++++++++++++++++++++++++++++++++++++++++++++++++
Please prayerfully consider contacting Governor Edwards in Baton Rouge and ask for the following:
Dear Governor Edwards:
Please prayerfully consider waiving the 10 person limit for Masses and church gatherings of prayer to fight the Coronavirus.
You could require that the gathering must have a identified master(s) of ceremony to assure that spacing distances will be complied with during the Mass/service.
This would be for all recognized church groups that have tax exempt status.
All individual prayer groups would not be waived of the limit.
Being a Man of God, we know you would recognize the power of this.
Much like you stated after Hurricane Barry, we could then better form a "hedge of prayer protection" around this State.
This is greatly needed.
If you are so inclined, you can email him by clicking here.
+++++++++
NOTICE!
DUE TO THE SNAKE VIRUS,
EVENTS ARE BEING CANCELLED DAILY!
PLEASE CONSIDER ALL EVENTS

AS CANCELLED
PLEASE CHECK WITH THE EVENT TO MAKE SURE BEFORE YOU MIGHT GO

STAY FOCUSED ON THE REAL CORONA
GO TO

LOUISIANA FRONT PAGE NEWS PAGE
FOR THE REAL REMEDY!
++++++++
LITTLE CAILLOU
VISIT EUCHARISTIC ADORATION CHAPEL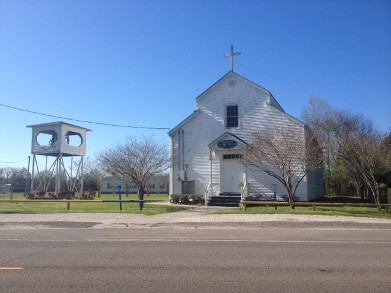 The chapel is located at 4316 Hwy LA 56 about 9 miles southerly of Houma

++++++++
THERIOT
March 28, 2020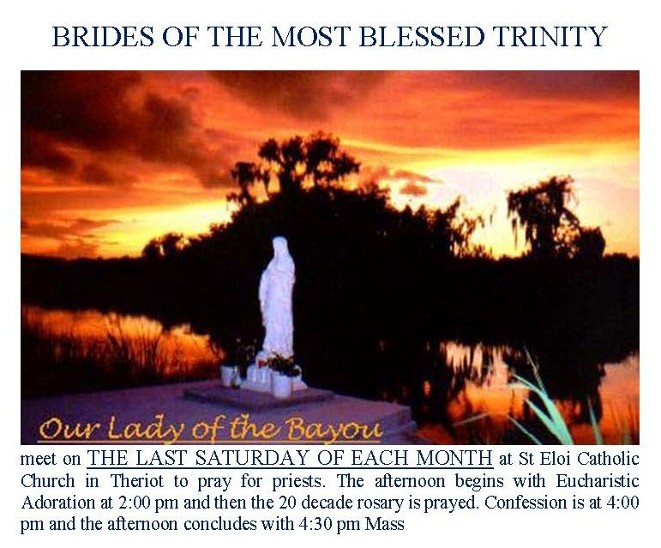 +++++++++
HOUMA
At this time,
this prayer gathering is still scheduled.
Seating will be no more than 10.
Door will be locked at 10 attendees.
All over 10 will be directed to
St. Francis de Sales Cathedral 3 blocks away to pray.

First Friday, April 3, 2020 (see below)
First Saturday, April 4, 2020 (see below)
Prayers for the country and to fight the snake virus Wednesday at 3:00 pm!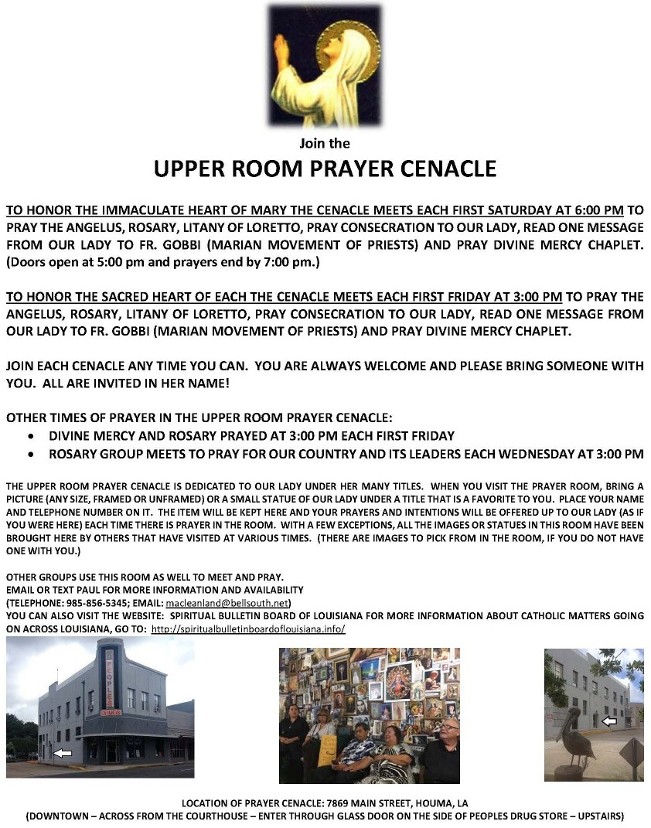 +++++++++
MULTIPLE LOCATIONS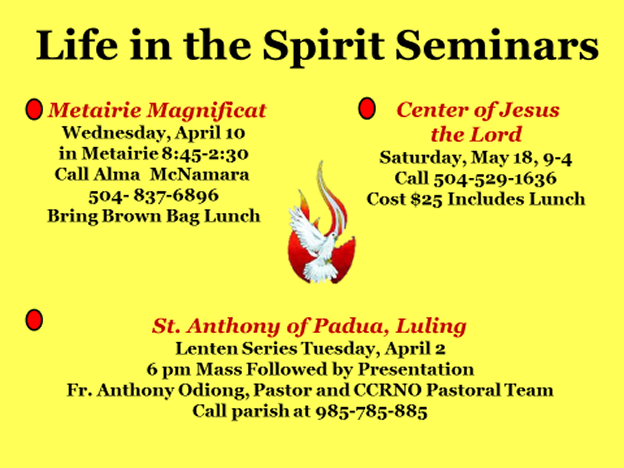 For more information, click here.
++++++++++++
RACHEL'S VINEYARD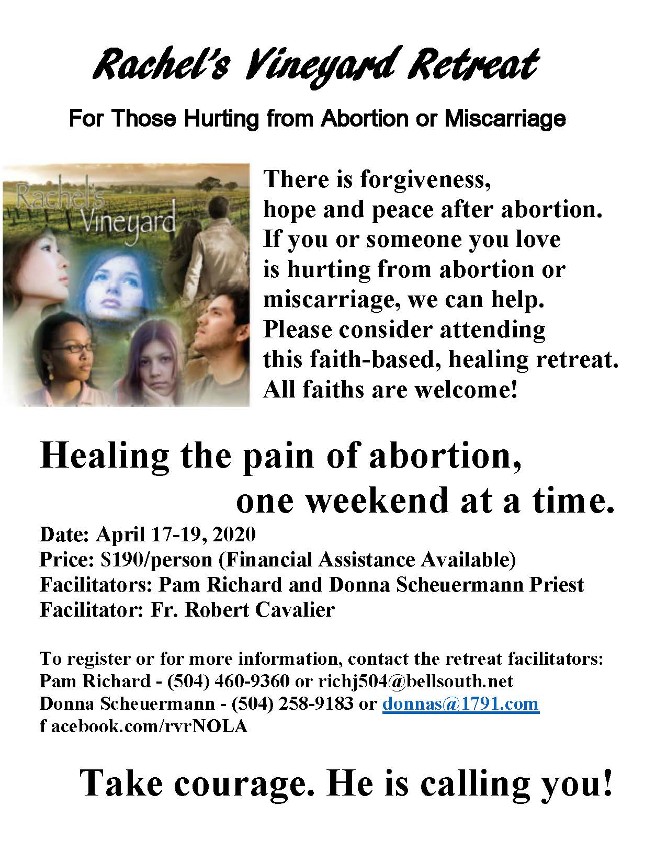 +++++
NEW ORLEANS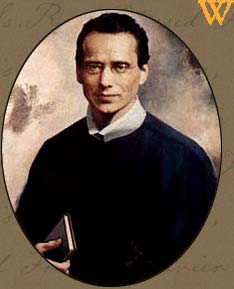 SEELOS MASS AND HEALING SERVICE
Sunday, April 19, 2020
(Divine Mercy Sunday)
Mass begins at 1:00 pm
For information and much more,
click here.
++++++
HOUMA
DIVINE MERCY SUNDAY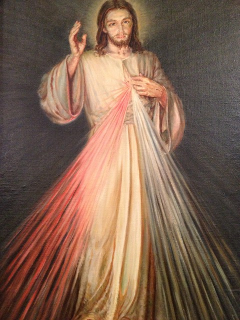 ST. FRANCIS DE SALES CATHEDRAL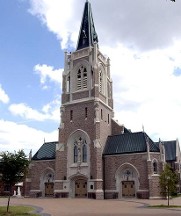 Sunday, April 19, 2020
2:00 pm to 4:00 pm
Rosary
Chaplet
Confessions
All are invited!
+++++++++++
ST. MARTINVILLE
MEN OF JESUS RETREAT

COMMUNITY OF JESUS CRUCIFIED
Friday, April 24, 2020 to Sunday April 26, 2020
Our Lady of Sorrows Retreat Center

This retreat is especially designed to help men better understand and grow in
their relationship with Jesus. For more information about the retreat, other events and the Community of Jesus Crucified, click here.
++++++++++++
HOUMA
MAY CROWNING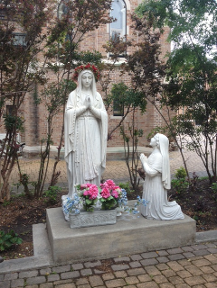 ST. FRANCIS DE SALES CATHEDRAL
FIRST SATURDAY, MAY 2, 2020
8:00 am - Rosary in the cathedral
8:30 am - Mass
Crowning immediately after Mass
Lite Refreshments after Crowning
All are invited!
+++++++++++++
LACOMBE
HOLY SPIRIT NOVENA
Starts May 22, 2020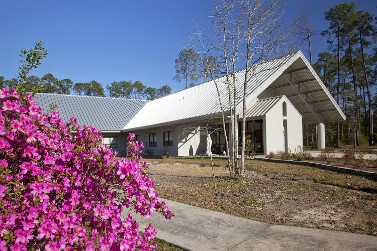 AT ST. JOHN OF THE CROSS
61030 Brier Lake Drive, Lacombe, La. 70445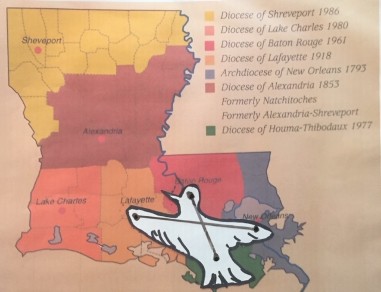 "The Spirit of truth, He will guide you to all truth"
AN AREA EVENT PREPARING FOR PENTECOST 2020!
Schedule of each night:
Friday, May 22nd Father Sidney Speaks, Pastor St. Joseph the Worker
Music: Jamie Diliberto and Tongues of Fire
Saturday, May 23rd Father Gil Martin, Retired Pastor St. John of Cross
Music: Kitty Cleveland
Sunday, May 24th Archbishop Gregory Aymond Archbishop of N.O.
Music: John Finch
Monday, May 25th Father Alex Guzman, St. Margaret Mary, Slidell

Music: TBA
Tuesday, May 26th Father Colm Cahill, Vocations Director Arch. of N.O.
Music: Rita West
(Children of God Coffee Shop following Mass)
Wednesday, May 27th Father Mark Beard, Pastor St. Helena in Amite
Music: Colin MacIver
Thursday, May 28th Father Doug Busch, Our Lady of the Lake
Music: Donna Guidry and the Sacred Heart Choir
Friday, May 29th Father Anthony Odiong, Pastor St. Anthony Luling
(Mass and Healing Service)
Music: Schneideau, St. Cyr, and Brewer
Saturday, May 30th Father Tuan Pham, Pastor St. John of the Cross
Music: Vince Vicidomina and the St. John of the Cross Choir
Praise and Worship begins each night at 6:30 p.m.
Sacrament of Reconcilaition available each night at 6:30 p.m.
Mass begins at 7:00 p.m. each evening
Marian Servants of the Precious Blood of Jesus Prayer Teams
available each night following Mass except May 29th
For more information call Deacon Ricky Suprean at 504-577-6652
++++++++
LOUISIANA TO THE HOLY LAND PILGRIMAGE
For more information contact Jane Allison at 800-842-4842 or jane@select-intl.com

To go directly to Hope and Purpose Ministries website, click here.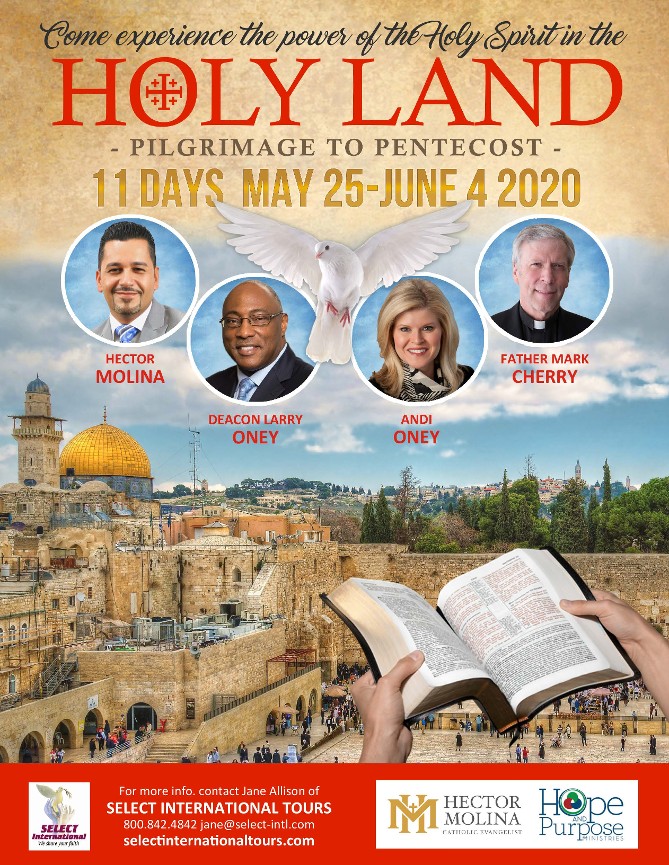 +++++++++
GOLDEN MEADOW
SUNDAY MASS & CELEBRATION
PENTECOST SUNDAY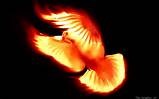 "CATCH THE FIRE"!
on Sunday, May 31, 2020,
the fire that will last a lifetime!
Our Lady of Prompt Succor Catholic Church
10:00 am Parish Mass
Fellowship after Mass
SAVE THIS DATE!!!
Watch this site for more details.
-------------------------------------------------------------------------------------
This day is offered by the Catholics of Our Lady of Prompt Succor Parish and the Catholics of South Lafourche in conjunction with the Catholic Charismatic Renewal of Houma-Thibodaux Diocese.
For more information on the renewal in Houma-Thibodaux, click here.
--------------------------------------------------------------------------------------------------------------
+++++++++++
This pilgrimage has been cancelled!
LOUISIANA TO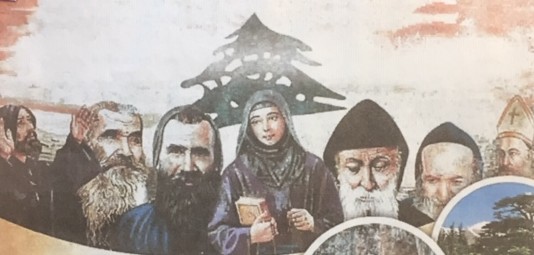 LEBANON PILGRIMAGE
June 1 to 10, 2020
This pilgrimage has been cancelled!
Join Fr. Paul Bergeron and Charbel Achkar to visit the land that God calls "His Sanctuary": Lebanon. Visit the Cedars of Lebanon and three important biblical places: Tyre, Sidon and Cana. Visit many other familiar places as well, including the Shrine of St. Charbel (the saint who performs miracles).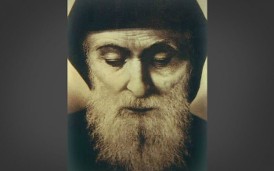 St. Charbel
For more information contact: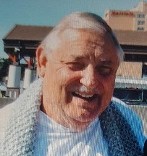 Fr. Paul Bergeron at 985-856-7709
+++++++
ALEXANDRIA
Save the Date for the Next
STEUBENVILLE - SOUTH - RESTORED
June 26 to 28, 2020!
For more information, click here.
+++++++++
METAIRIE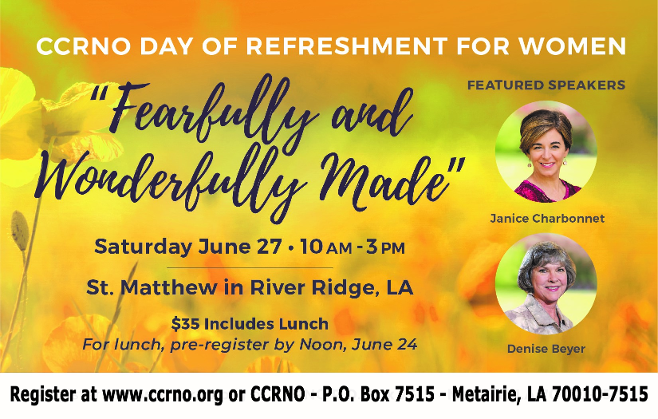 +++++++++
BAYOU TECHE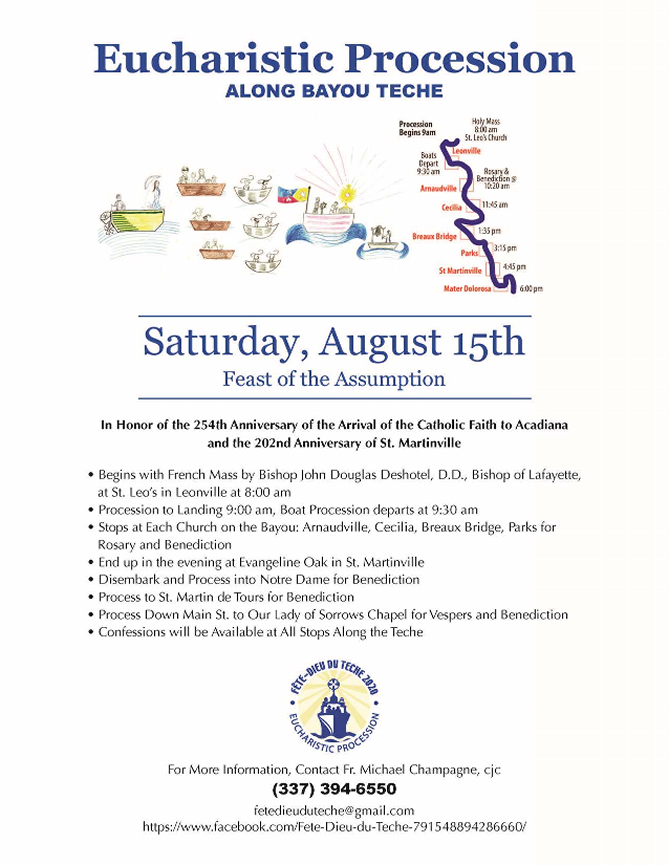 +++++++
METAIRIE

For more information, click here.
+++++++++++
HOUMA/SCHRIEVER

For more information, click here.
+++++++++
HOUMA
Save this date!
lift 3:16
2020 Adult Conference
LIFT UP
September 25 - 27, 2020
Houma-Terrebonne Civic Center
For all the information on this conference, click here.
++++++++++
BAYOU LAFOURCHE
Eucharistic Procession from Our Lady of Prompt Succor in Golden Meadow to St. Joseph Co-Cathedral in Thibodaux. (Process by boat, fire truck and walking.)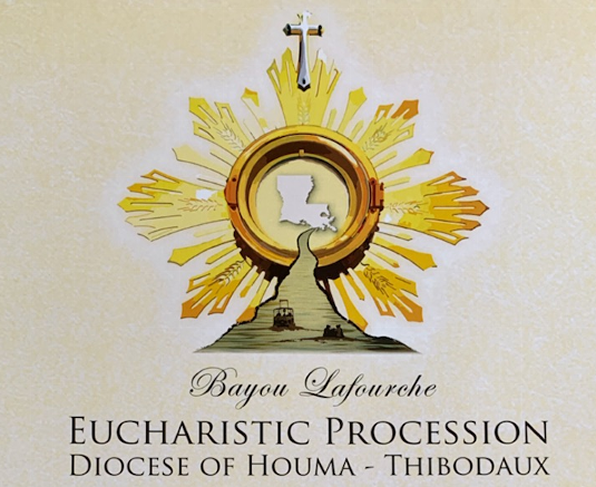 SAVE THIS DATE!
OCTOBER 3, 2020
Get involved in this event!