LOUISIANA FRONT PAGE
NEWS AND EVENTS
← IF YOU CANNOT FIND AN EVENT IN THE LIST BELOW, GO TO THE LEGEND ON THE LEFT SIDE OF THIS PAGE AND PUT YOUR CURSOR ON ONE OF THE HEADINGS OF LOUISIANA SITES. THAT MIGHT HELP YOU. EVERYTHING WITHIN THAT HEADING WILL POP UP. THEN CLICK ON YOUR ITEM OF INTEREST. WANT TO ADD SOMETHING, LET US KNOW.
LOUISIANA
CREATED BY WATER, PURIFIED BY THE FIRE OF THE HOLY SPIRIT!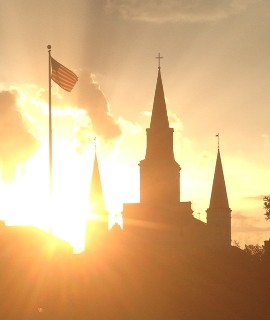 BE A PART OF THE FRESH FIRE TO FALL ON LOUISIANA!
(Taken in New Orleans on Saturday, July 18, 2015)
These events are listed to give Catholics a way to stay networked, connected and united as one body in Christ across Louisiana. These are supplied by others.
To list a multi-parish Louisiana Catholic event, please event information or a jpeg image or a pdf document to: macleanland@bellsouth.net
UPCOMING CATHOLIC EVENTS ACROSS LOUISIANA ARE SHOWN BELOW
THE SPOTLIGHT IS CURRENTLY ON: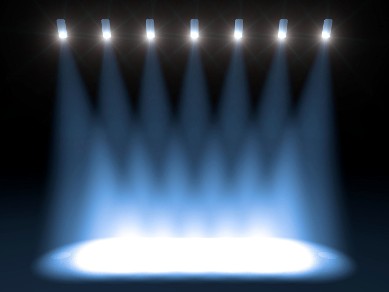 The Diocese of Lafayette as it celebrates a...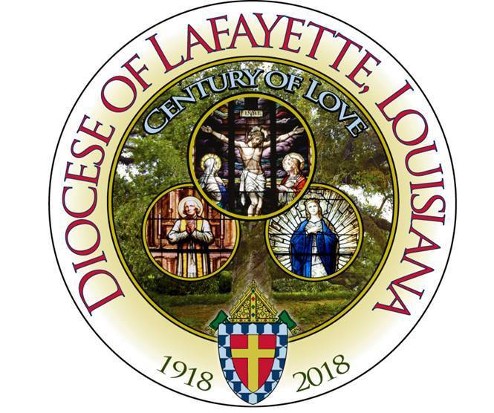 For more information, click on the image just above.
And the upcoming Flame of Love National Conference in Lafayette!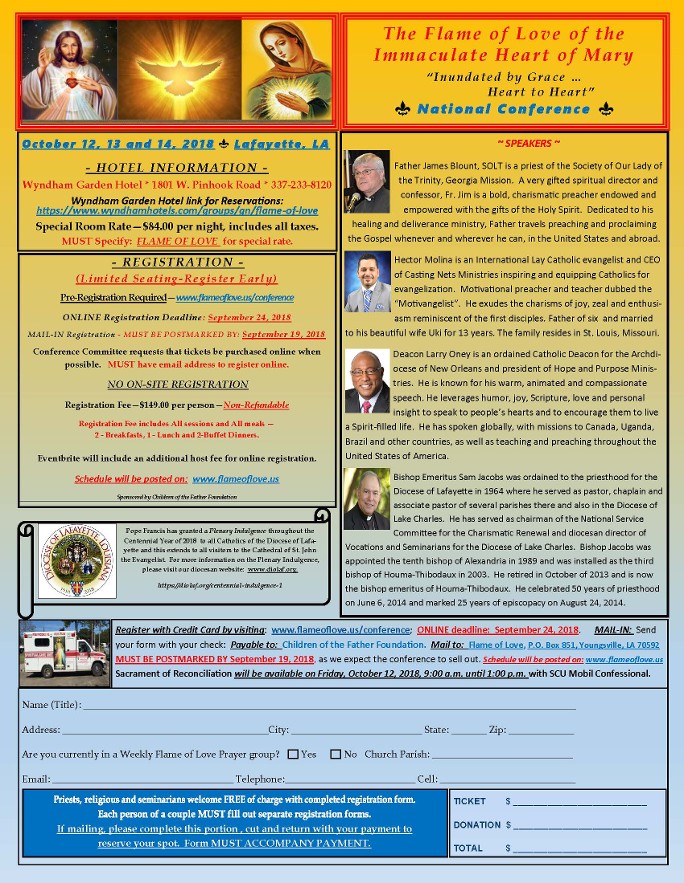 ++++++
HOUMA
Two sessions remaining!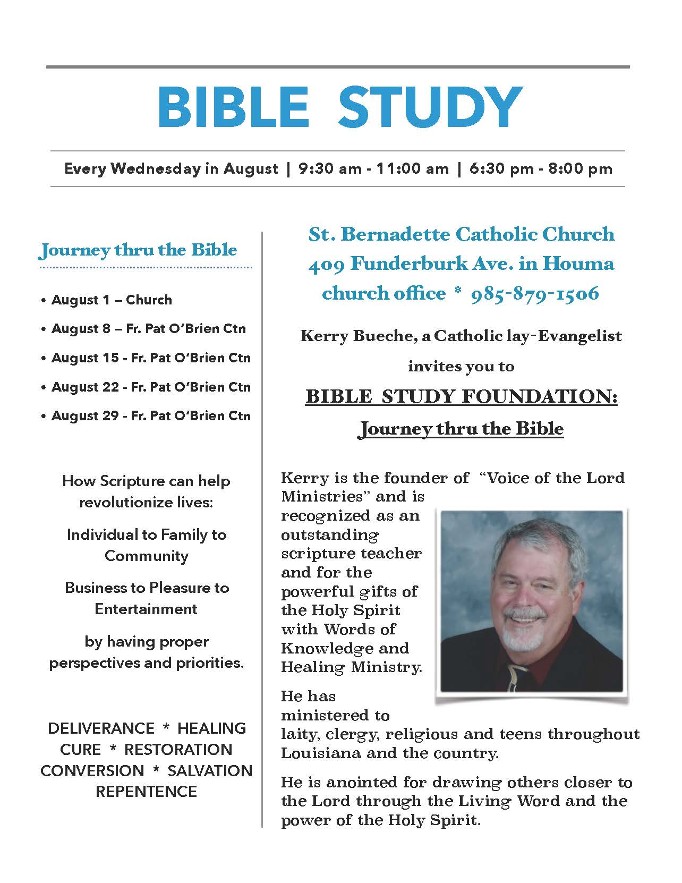 +++++++
METAIRIE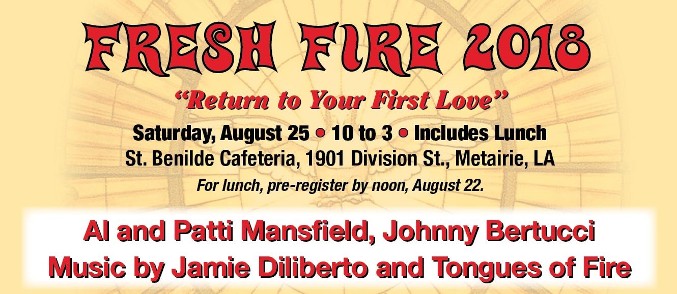 ++++++
HOUMA
SAVE THE DATE...SEPTEMBER 12, 2018
TO ATTEND:
HOLY MASS AND HEALING SERVICE
At Annunziata Catholic Church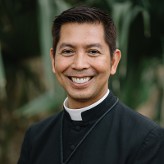 Fr. Robert Cruze will preside at Mass.
He will be joined by the Pax Christi Healing Team
More information to follow concernng the schedule for the night.
If you want more information about other upcoming Healing Masses in Amelia or elsewhere and/or his Spiritual Warfare classes located in Amelia, visit his page listed under "Houma-Thibodaux Diocesan Area".
++++++++
NEW ORLEANS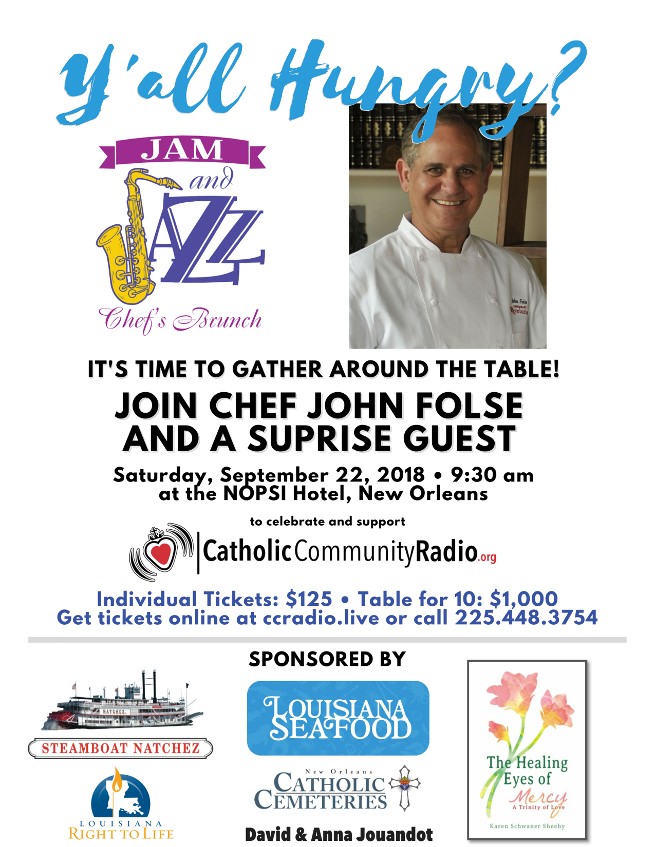 ++++++++
BAYOU LAFOURCHE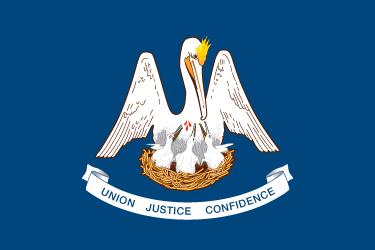 FAITH OF OUR FATHERS
EUCHARISTIC PROCESSION
ALONG BAYOU LAFOURCHE
The Eucharistic Procession along the waterway and roadway adjoining Bayou Lafourche that was scheduled for October 7, 2017 (but was canceled due to Hurricane Harvey) is again being planned for:
Saturday, October 6, 2018
Please, save that date!
This is an event in the progress of being planned and organized by numerous individuals up and down the bayou. If you want to play a part in this event, contact the Spiritual Bulletin Board of Louisiana via macleanland@bellsouth.net. We will then connect you to the appropriate person among the core organizers.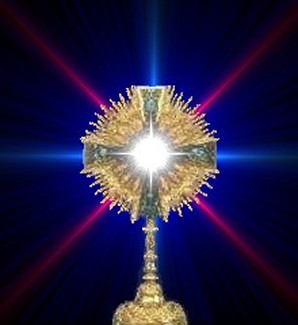 The Eucharist = the Body, Blood & Soul of Jesus
FROM GOLDEN MEADOW TO THIBODAUX
This Eucharistic Procession will occur along Bayou Lafourche by boat and then by fire truck and then on foot to St. Joseph Co-cathedral in Thibodaux. It will begin immediately following 8:00 am Mass in Golden Meadow.
The locations of interest along the procession route are:
Our Lady of Prompt Succor (Golden Meadow)
St. Joseph (Galliano)
Sacred Heart (Cut Off)
Our Lady of the Rosary (Larose)
Holy Savior (Lockport)
St. Hilary (Matthews)
St. Mary (Raceland)
St. Charles Borromeo (St. Charles Community)
St. Thomas Aquinas (Thibodaux/Nicholls State University)
Gravesite of Fr. Menard (Thibodaux)
St. Joseph Co-cathedral (Thibodaux)
Become a part of actively claiming the land that was uniquely created by a great river...a land that is symbolized by the Eucharist! A land created from the water of a river that flowed down the middle of a great land for millions of years. For more on this unique phenomenon, click here.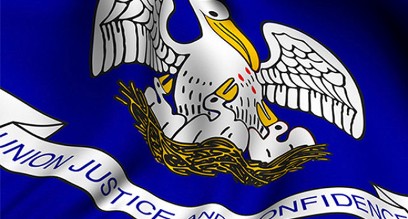 LOUISIANA
As the plans are developed for this new date, they will show up and be detailed here. Stay tuned.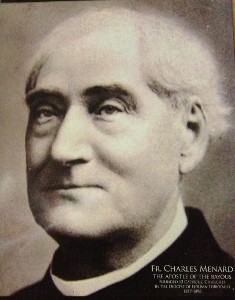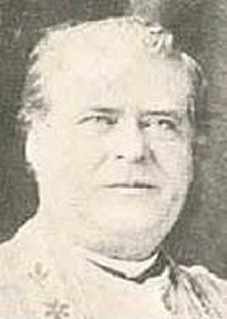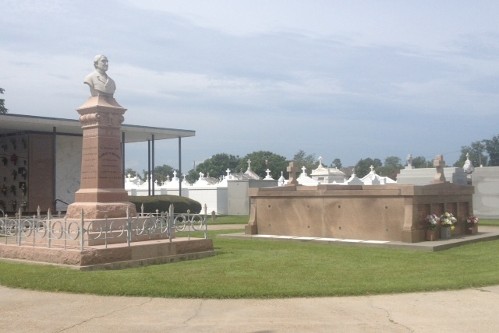 Fr. Charles Menard (left image), Fr. Thomas Smith (right image), Fr. Andrew Souby and all the other deceased priests that have faithfully served the people of this land for so many years, please pray for us!
This event has been approved by Bishop Fabre and is proudly supported by the Office of New Evangelization for the Diocese of Houma-Thibodaux Diocese.
++++++++
ACROSS LOUISIANA
2018 ROSARY COAST TO COAST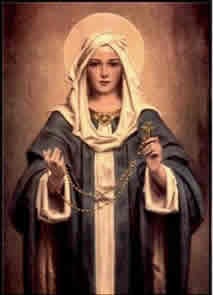 Sunday, October 7, 2018 at 3:00 pm (CST)
Wherever you are in Louisiana, you can join in.
The Glorious Mysteries are to be prayed.
From Louisiana, let's pray the Sixth Glorious Mystery!
For more on the Sixth Glorious Mystery, click here.
KNOW THE ENEMY AND WHAT NEUTRALIZES EVIL
For much more information, click here.
+++++++
LAFAYETTE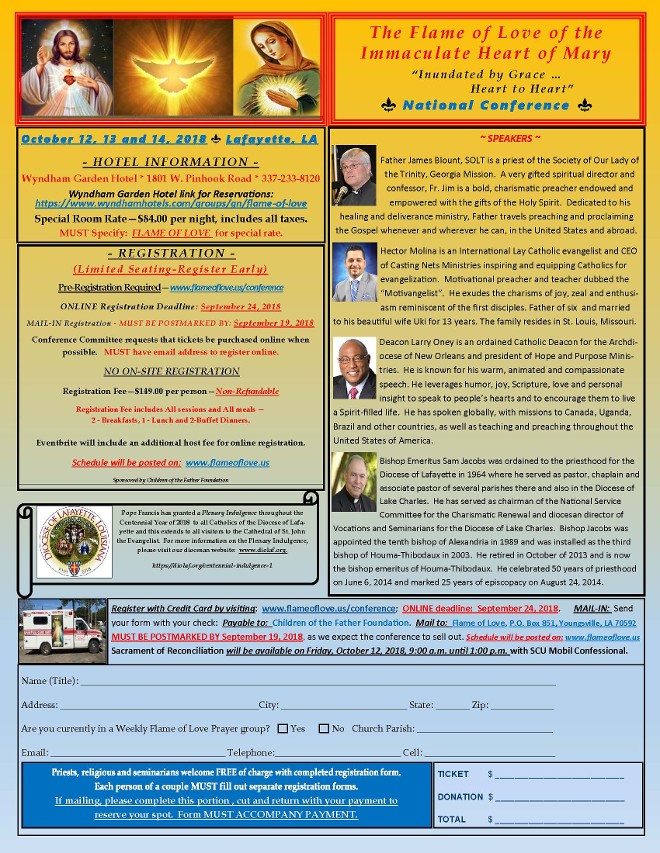 +++++++
KENNER
THE GULF COAST
FAITH FORMATION CONFERENCE
Thursday, January 10th 2019 through
Saturday, January 12th, 2019
at the Ponchartrain Convention and Civic Center
The conference offers those involved in catechesis and evangelization in the Catholic Church an opportunity to enhance their ministries and to deepen their commitment to Jesus Christ through:
Personal and professional development sessions with leaders in evangelization and catechetical ministry

Liturgical celebrations and a variety of prayer experiences

Formal and informal networking opportunities
Thought-provoking and inspirational presentations
The conference is hosted and sponsored by the Archdiocese of New Orleans in collaboration with dioceses in Region V of the Official Catholic Directory, which includes Louisiana, Mississippi, and Alabama. Laity, clergy, and religious from the Gulf Coast and throughout the United States attend this conference each year. In its 37th year, the conference continues its heritage inspired by its previous namesake, Fr. Johannes Hofinger, S.J., a world-renowned missionary, evangelizer, teacher, and catechetical leader.
For the latest information about scheduling and registration, click here.
++++++
METAIRIE
OPUS ANGELORUM RETREAT
Work of the Holy Angels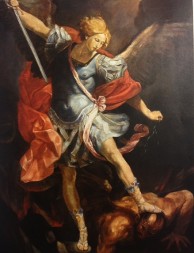 Silent Lay Retreat at:
The Archdiocese of New Orleans Retreat House.
From January 31st through February 3rd, 2019
For more information, click here.
++++++++++
BATON ROUGE
SHREVEPORT
ALEXANDRIA
ARE YOU LOOKING FOR AN ALTERNATIVE
TO THE 2019 WASHINGTON MARCH FOR LIFE?
If you can't got to Washington (and most can't) but you still want to march for life, march through the streets of Louisiana. Spend one Saturday morning and make a public statement for the defenseless that cannot speak for themselves.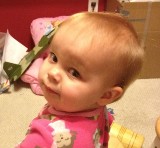 Follow me to the...
LOUISIANA LIFE MARCHES IN:
Baton Rouge (January 19, 2019)
Shreveport (January 26, 2019)
Alexandria (February 2, 2019)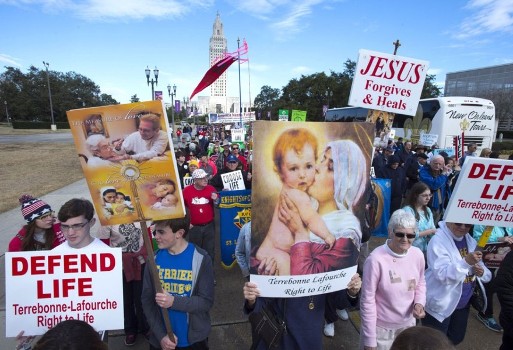 For information of how Louisiana cares for LIFE, click here.
+++++++++
LAFAYETTE

+++++++++
BATON ROUGE
MEN, SAVE THE DATE!

STAY IN TOUCH WITH THE LATEST DETAILS OF THIS EVENT AND WITH THE MEN OF THE IMMACULATA BY CLICKING ON THIS LINK: https://www.catholicmenbr.com/