LOUISIANA FRONT
PAGE EVENTS
(AND MAYBE SOME TIMELY NEWS AS WELL)
When reviewing the listed events, try to not look at each event as a stand-alone event but as a body of events that build on each other to build across Louisiana an ongoing and mighty,
WORK OF GOD!
← IF YOU CANNOT FIND AN EVENT IN THE LIST BELOW, GO TO THE LEGEND ON THE LEFT SIDE OF THIS PAGE AND PUT YOUR CURSOR ON ONE OF THE HEADINGS OF LOUISIANA SITES. THAT MIGHT HELP YOU. EVERYTHING WITHIN THAT HEADING WILL POP UP. THEN CLICK ON YOUR ITEM OF INTEREST. WANT TO ADD SOMETHING, LET US KNOW.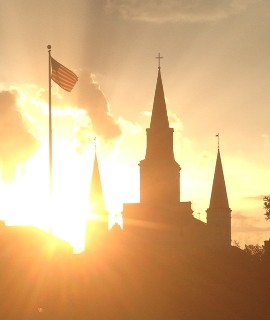 (Taken in New Orleans on Saturday, July 18, 2015)

To list a multi-parish Louisiana Catholic event, please send event information or a jpeg image or a pdf document to: macleanland@bellsouth.net to get it listed.

UPCOMING CATHOLIC EVENTS ACROSS LOUISIANA ARE SHOWN BELOW
SCROLL DOWN TO VIEW THEM
+++++++++++++++++++++++++++++++++++++++++++++++++++++++++++++++++++
THE SPIRITUAL BULLETIN BOARD OF LOUISIANA GETS MANY REQUESTS ABOUT THE LOCATIONS OF HEALING MASSES AND SERVICES THROUGHOUT SOUTH LOUISIANA. THERE IS NOW A PAGE LISTING THE MINISTRIES AND PRIESTS THAT WE KNOW ABOUT. CLICK HERE FOR THAT PAGE.

++++++++++++++++++++++++++++++++++++++++++++++++++++++++++++++++++++
LITTLE CAILLOU
at Our Lady of Prompt Succor Adoration Chapel!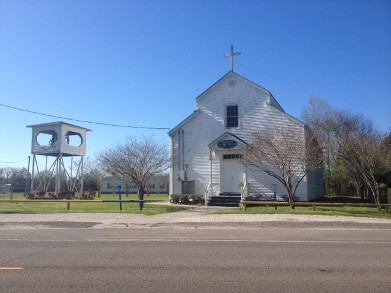 The chapel is located approximately 9 miles south of downtown Houma on Hwy LA 56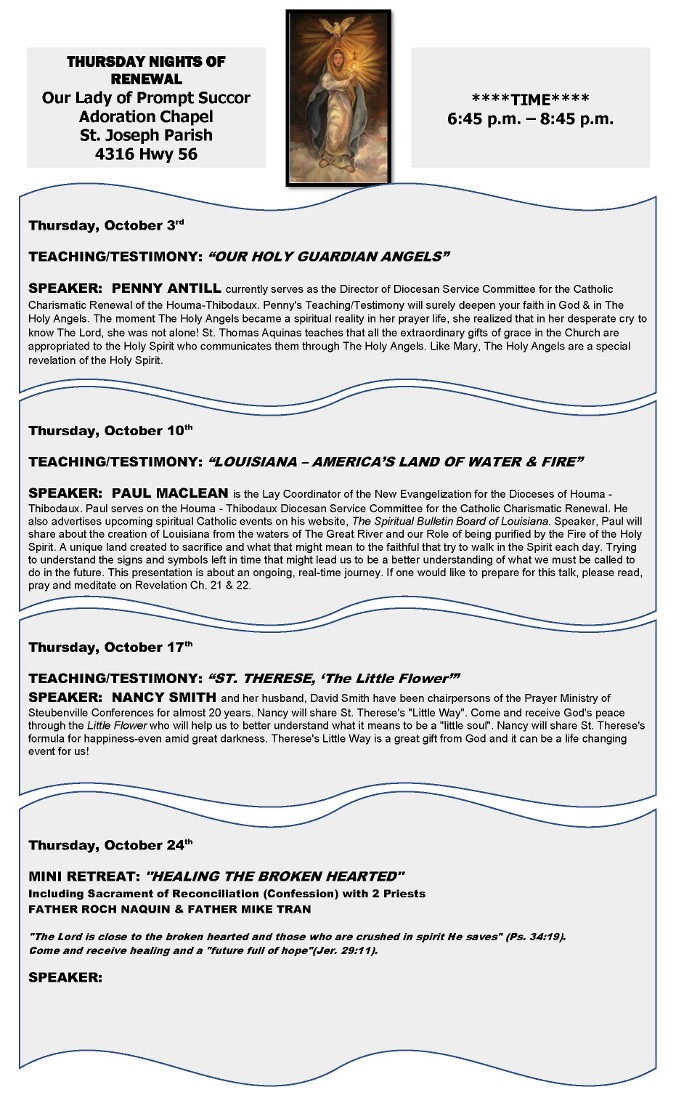 +++++++++++
LAKE CHARLES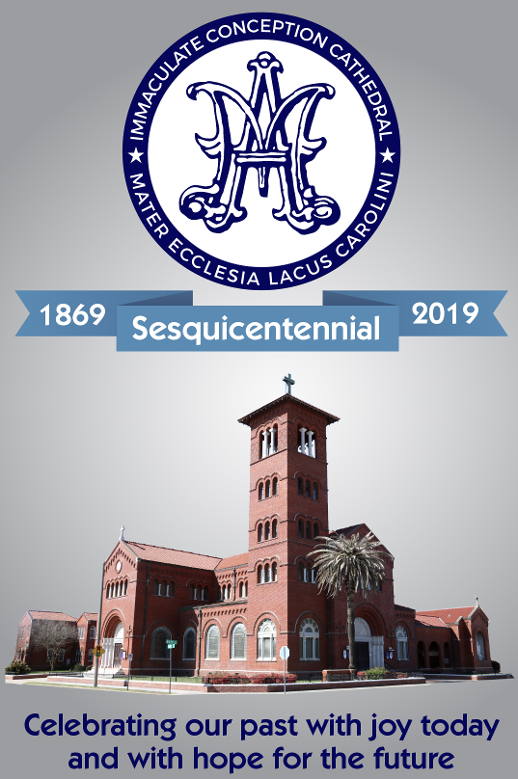 MULTIPLE EVENTS TO CELEBRATE - SAVE THE DATES
Want more information, call the Cathedral (337-426-7251)

October 20: Cathedral Parish Family Picnic @ 12:30 PM @ Drew Park.

November 2: All Souls Day Requiem Mass at the Old Catholic Cemetery @ 9 AM, Bereavement Mass @ 4 PM.

December 8: Immaculate Conception of the Blessed Virgin Mary (Extraordinary Form), Marian Procession after the 5:00 PM Extraordinary Form Mass.

December 9: The Immaculate Conception of the Blessed Virgin Mary (Ordinary Form - transferred), School Mass at the Cathedral @ 8:30 AM, followed by Marian Procession to ICCS.

December 12: Sesquicentennial Anniversary Mass @ 6:00 PM, followed by Reception in the Ave Maria Hall.

December 29: Sesquicentennial Anniversary Closing, Solemn Pontifical Mass @ 11:15 AM, followed by Reception in the Ave Maria Hall.
++++++++

ACROSS LOUISIANA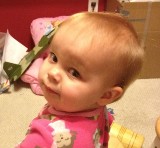 40 DAYS FOR LIFE BEGAN
ON SEPTEMBER 25, 2019 AND IS TO NOVEMBER 3, 2019

To learn more, click here.
+++++++++++++++
RACELAND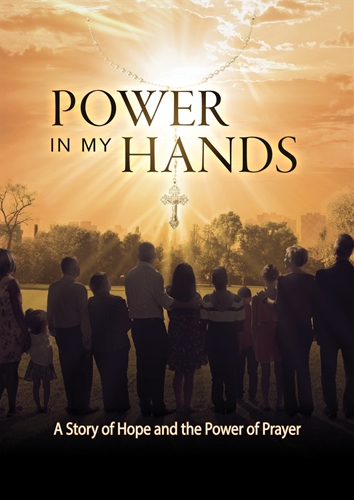 ST. MARY CATHOLIC CHURCH
Tuesday, October 15, 2019
Movie will begin at 6:00 pm and end at 7:30 pm
ALL ARE INVITED!!!
++++++++++
COVINGTON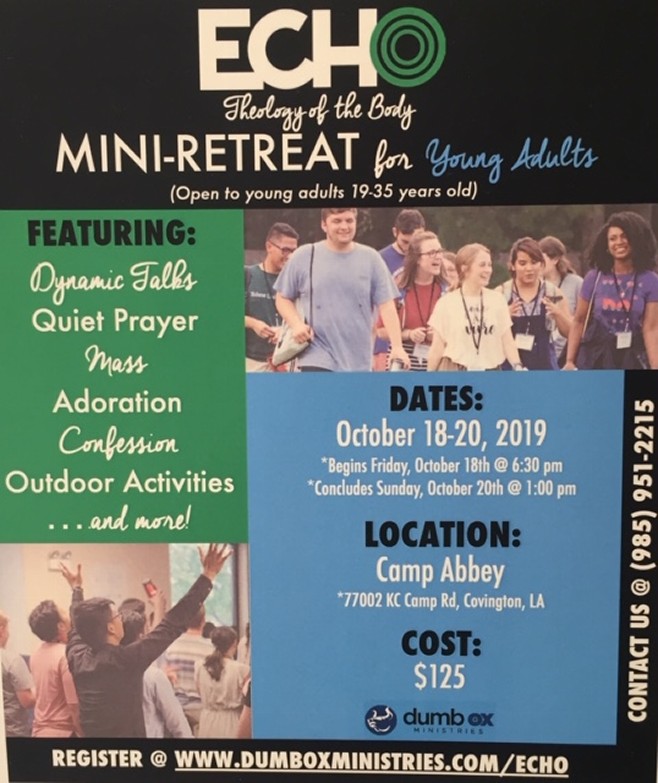 Dumb Ox Ministries website, click here.
+++++++++++
RACELAND/MATTHEWS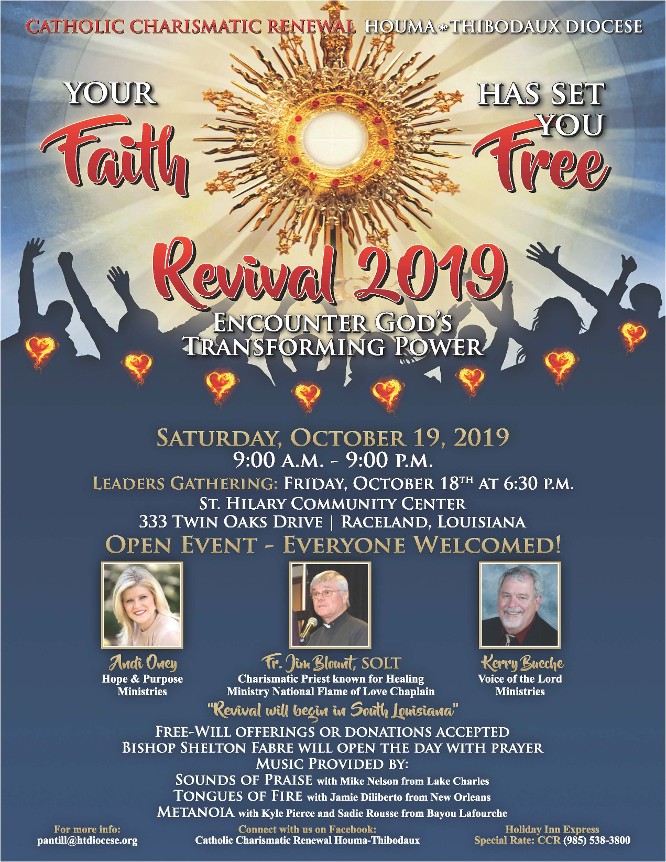 Click here to visit the CCRHT diocesan website.
+++++++++
AMELIA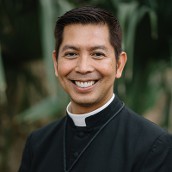 Fr. Robert-Joel Cruz
HEALING OF FAMILIES, RELATIONSHIPS AND GENERATIONS
October 20, 2019
From 2:00 pm until 5:30 pm
Click here to visit website.
+++++++
LULING
RETREAT WITH IMMACULEE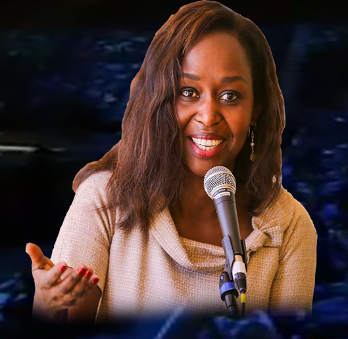 OCTOBER 25-26, 2019
St. Anthony of Padua Catholic Church
234 Angus Drive
Luling, LA 70070
Phone: 985-785-8885
This retreat includes Immaculee's witness of the power of prayer, miracles of the Rosary, and inspirational music. No one will leave this retreat the same as when they came.

For more information, click here.

++++++++
METAIRIE
MARIAN MOVEMENT OF PRIESTS
Cenacle of Our Loving Mother
Friday, October 25, 2019
St. Edward the Confessor Church
Beginning with Mass: 6:00 p.m.
Immediately following Mass: Cenacle of the Marian Movement of Priests
Conducted by: Father Gerald Seiler, Pastor
consisting of Rosary, Confessions, Act of Consecration to the Immaculate Heart of Mary, reading and a reflection on a message from the book,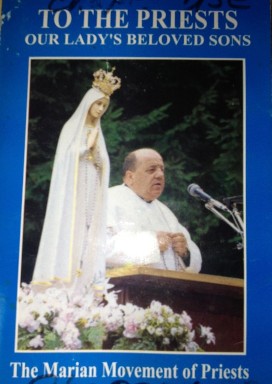 To the Priests, Our Lady's Beloved Sons
This prayer group is a cenacle of the Marian Movement of Priests, and its purpose is to promote and to deepen consecration to the Immaculate Heart of Mary and, of course, to pray for priests
Father Gerald Seiler, Spiritual Director
For more information call
Cindy Hemelt (883-5783) or Pauline Lee (451-3658).
++++++++++
LAFAYETTE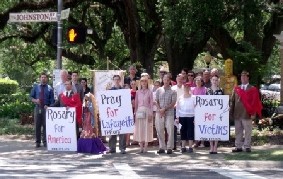 ACADIANA PUBLIC SQUARE ROSARY
Saturday, October 26th
11:00 AM to 12:00 Noon
at the intersection of Johnston St. and University.

For several years, Catholics have peacefully gathered each month at this busy intersection to recite a Public Square Rosary for America and the local community. Every last Saturday of the month, from 11:00 AM to 12:00 Noon, public prayer and witness of our faith are offered to God through Mary's intercession in order to make reparation for sin and the conversion of our dear country.
+++++++++
HOUMA AREA
PRAISE & WORSHIP SWAMP PILGRIMAGE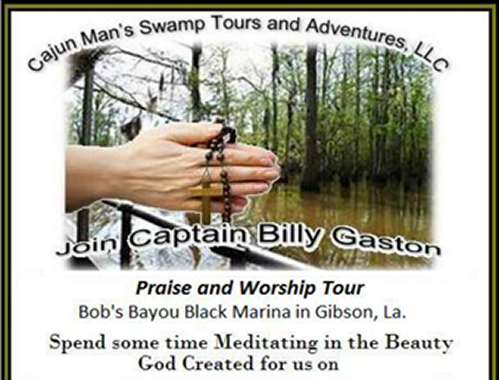 Sunday, October 27, 2019
This Praise & Worship pilgrimage is open to Catholics from all areas.
Parishes and/or ministries or indivduals can reserve seats.

This pilgrimage through the South Louisiana swamps will include stops at very special places along the way to worship. Fr. Dean Danos from St. Eloi Parish in Theriot will be the priest facilitator that day. The pilgrimage will include Eucharistic Adoration, Rosary and Praise & Worship to God for His Glorious Creation. These pilgrimages have always been days to remember and go to further claim the land for God that He has placed here over the eons, that is now symbolized by the mother pelican feeding her baby chicks, and that is a church symbol of the Eucharist. There will be short presentation on that spiritual fact during the pilgrimage.
(Suggested free will offering $15.00)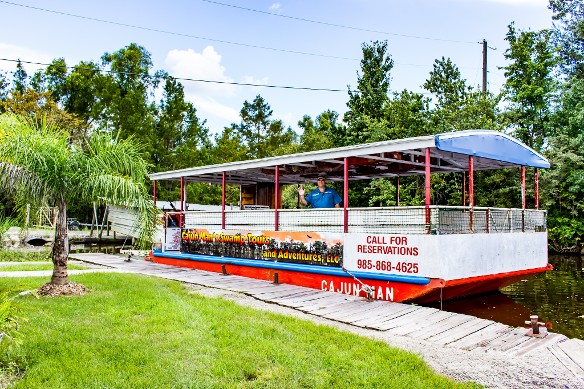 SAVE THE DATE
Leaving the dock at about 3:30 pm
Dock is located on Hwy 182 just easterly of Gibson.
A beautiful time of the year to do this!
The boat seats 40+ people.
Call 985-868-4625 to any questions answred or to make a reservation.
For more information about these pilgrimages, click here.
+++++++
KENNER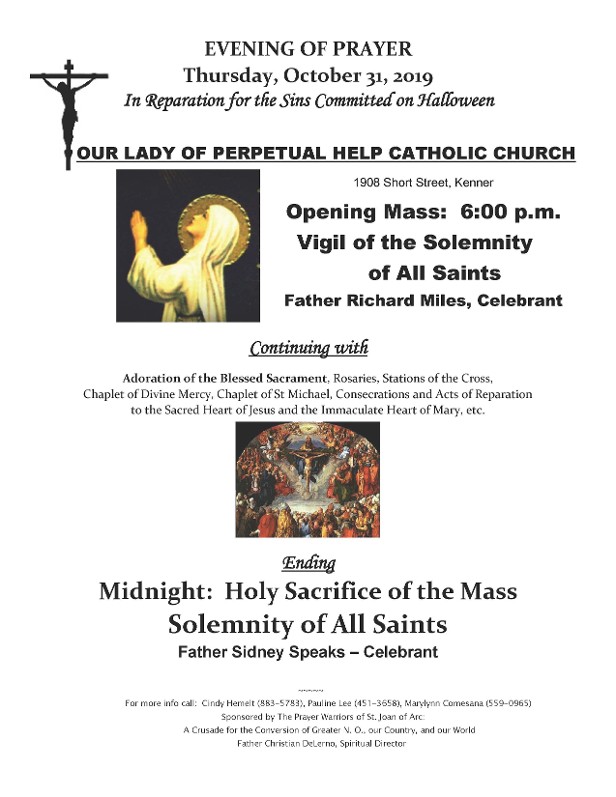 +++++++
HOUMA
UPPER ROOM PRAYER CENACLE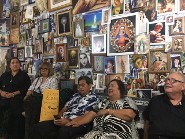 Join Others to Celebrate First Friday & Saturday Devotions
Friday, November 1, 2019
(All Saints Day)
Sorrowful Mysteries and Divine Mercy Chaplet starts at 3:00 pm
Saturday, November 2, 2019 at 6:00 pm

(Door opens at 5:00 pm)
Angelus
Rosary
Litany of Lorreto
Consecration
Reading of Fr. Gobi message
Divine Mercy Chaplet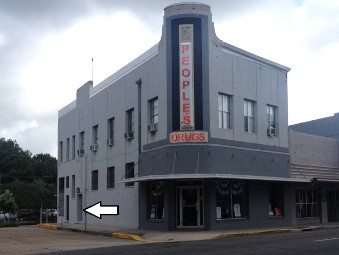 2nd Floor - People's Drug Store (Downtown Houma)
P.S. Rosary & Divine Mercy prayed for our country each Wednesday at 3:00 pm - all invited!
+++++++++
RACHEL'S VINEYARD RETREAT
For those hurting from miscarriage or abortion.
Begins November 1, 2019
For more information, click here.
+++++++
METAIRIE
ST. JOAN OF ARC PRAYER WARRIORS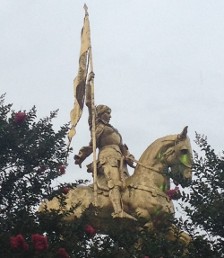 Conversion of our Greater New Orleans Area, Louisiana
our Country, and our World to Our Lord Jesus Christ
(25 years of fighting to convert New Orleans)

Saturday, November 2, 2019
(and every First Saturday)
10:00 am TO 12:00 pm
St. Mary Magdalen Catholic Church
6425 West Metairie Avenue, Metairie, LA 70003

Eucharistic Adoration
Confessions
Holy Rosary
First Saturday Devotions
Holy Mass
Chaplet of Divine Mercy
and other intercessory prayers.
Father Christian DeLerno, Jr.,
Celebrant and Spiritual Director
(Past Spiritual Director, Fr. Stan Klores)
ALL ARE INVITED!
Please bring your family and friends.
For more information call:
Cindy Hemelt (504-883-5783),
Marylyn Comesana (504-559-0965),
Pauline Lee (504-451-3658)
++++++++++
BATON ROUGE
STEVE RAY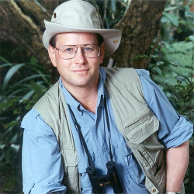 DON'T MISS THIS OPPORTUNITY TO SEE

Steve Ray Retreat- Swimming Upstream:
Living a Catholic Life in a Pagan World
Steve explains how culture is falling back into new paganism (we call it pluralism) in the West, worshipping at the altars of comfort, affluence and self-indulgence. He'll get your heart pumping as he challenges you to swim upstream and make a deadly choice: to stay faithful or keep your head and lose your soul.

Saturday, November 2, 2019
8:45 am to 3:00 pm
Cypress Springs Mercedarian Prayer Center
For more information or tickets, click here.
For information on Sister Dulce Maria and her prayer center in the Baton Rouge area, click here.
++++++++
THIBODAUX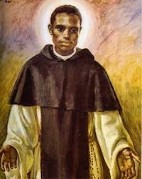 St. Martin de Porres
Mass for African-American Catholics
Thursday, November 7, 2019
St. Lucy Catholic Church
Mass at 6:30 pm

Mass to be celebrated by Bishop Shelton J. Fabre.
+++++++++
LAFAYETTE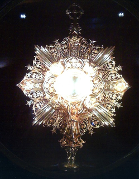 Wednesday, November 13, 2019
6:00 am to 5:30 pm Parish Eucharistic Adoration

then...FAITH DIVERS MINISTRY presents...
6:15 pm to 6:30 pm: Complimentary dinner catered by Trinity Catering

6:40PM - 7:30PM: Speaker - Paul Maclean
Paul will present part No. 2 of Louisiana - America's Land of Water and Fire. (Louisiana's connection to the Holy Eucharist and how to live out that relationship today.)

Paul is the Lay Coordinator of the Office of New Evangelization for the Diocese of Houma-Thibodaux (Volunteer). He also is the publisher of the Spiritual Bulletin Board of Louisiana.
ALL ARE INVITED!
PLEASE NOTE: FAITH DIVERS MINISTRY WILL NOT MEET IN DECEMBER BUT THROUGH THE GRACE OF GOD, MEETINGS WILL RESUME IN 2020!
+++++++++
POINTE-AUX-CHENES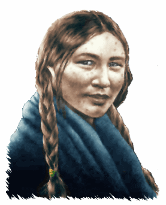 American Indian Mass of Thanksgiving
Friday, November 22, 2019
St. Charles Borromeo Church

Mass at 6:30 p.m

Mass to be celebrated by Bishop Shelton J. Fabre.
++++++++++
GOLDEN MEADOW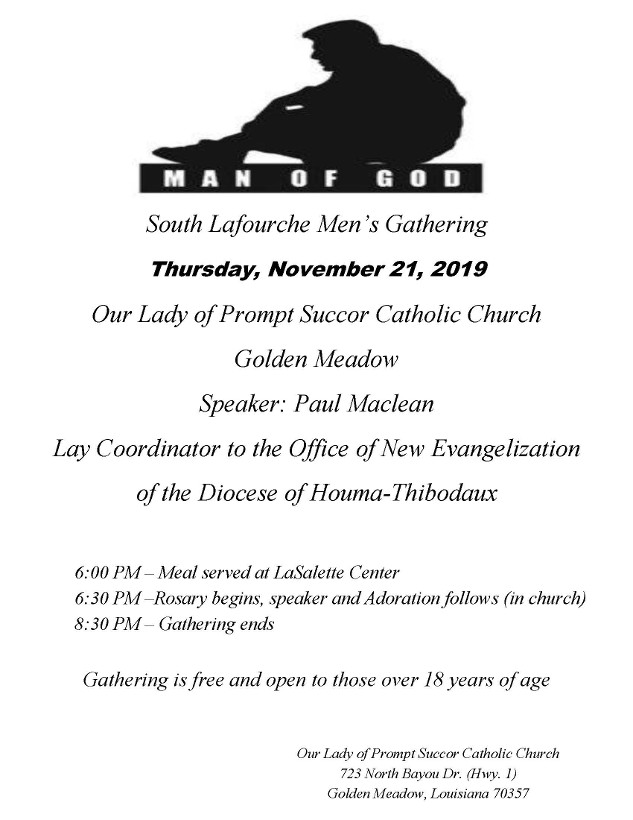 +++++++++++
LAKE CHARLES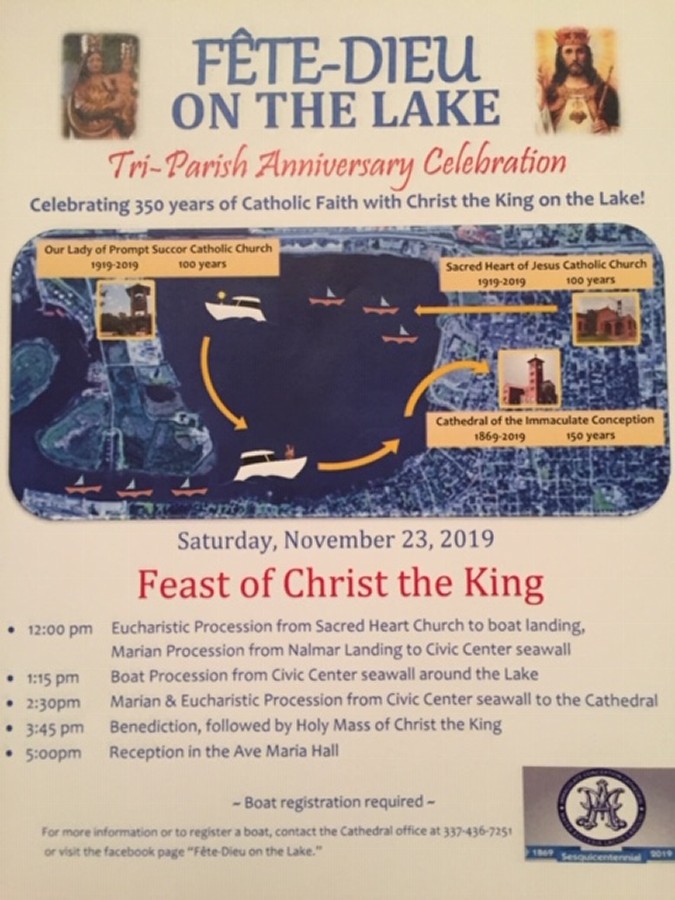 For more information or to register a boat, contact the Cathedral off at 337-436-7251 or visit the facebook page "Fete Dieu on the Lake"
+++++++++++++++
HOUMA/CHAUVIN
SAVE THE DATE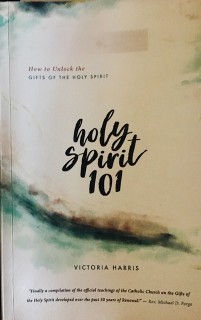 HOLY SPIRIT 101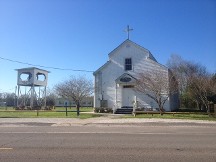 Our Lady of Prompt Succor Adoration Chapel
Saturday, December 7, 2019
The day will be based on the book of the same name by Victoria Harris and she will present!
When details of the day are finalized, they will be posted here.
+++++++++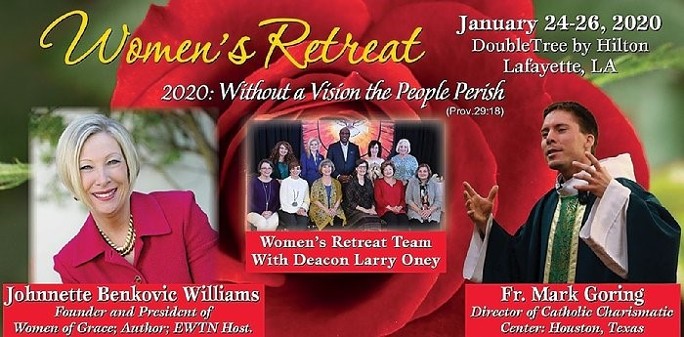 +++++++
STATEWIDE
ARE YOU LOOKING FOR A LOCAL ALTERNATIVE
TO THE 2020 WASHINGTON MARCH FOR LIFE?
If you can't got to Washington (and most can't) but you still want to march for life, march through the streets of Louisiana. Spend one Saturday morning and make a public statement for the defenseless that cannot speak for themselves.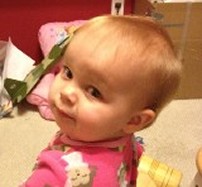 Follow me to the...
LOUISIANA LIFE MARCHES

2020 Dates will be listed when available.
For information of how Louisiana cares for LIFE, click here.
+++++++++++++++++++++
METAIRIE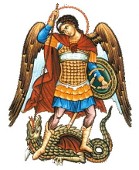 OPUS SANTORUM ANGELORUM
"Work of the Holy Angels"
Silent Retreat
February 13 - 16, 2020
at the Archdiocese of New Orleans Retreat House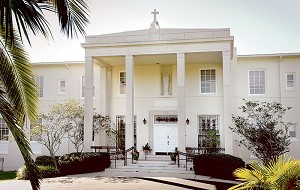 For more information on Opus Sactorum Angelorum and the retreat, click here. Or go to the legend on the left and scroll down to Archdiocese of New Orleans and click on their page on this site.
+++++++++++++
HOUMA
Save the Date for the Next
STEUBENVILLE ON THE BAYOU
June 19 to 21, 2020!
For all lift 3:16 events, click here.
+++++++
BATON ROUGE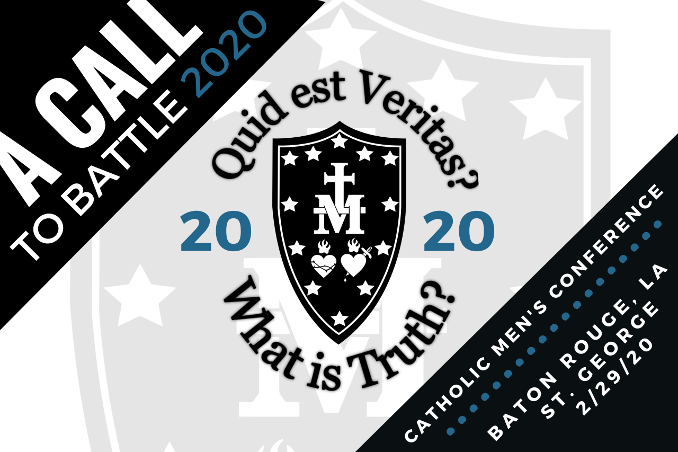 TICKETS GO ON SALE ON AUGUST 15, 2019
(THE SOLEMNITY OF THE ASSUMPTION).
TO PURCHASE TICKES AND GET OTHER INFORMATION, CLICK HERE.
+++++++