LOUISIANA
FRONT PAGE EVENTS
When reviewing the listed events, try to not look at each event as a stand-alone event but instead as a body or series of events that each build upon the other...
← LOOKING FOR MORE? PLEASE GO TO THE LEGEND ON THE LEFT SIDE OF THIS PAGE AND PUT YOUR CURSOR ON ONE OF THE PAGES. THEN CLICK ON YOUR ITEM OF INTEREST.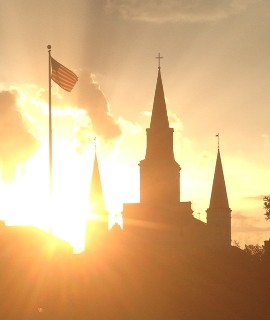 (Taken in New Orleans on Saturday, July 18, 2015)

Got a multi-parish Louisiana Catholic event you would like to have listed? If so, please send event information or a jpeg image or a pdf document to: macleanland@bellsouth.net to get it listed.
UPCOMING CATHOLIC EVENTS ACROSS LOUISIANA ARE SHOWN BELOW
AS MULTI-PARISH LOUISIANA EVENTS ARE RECEIVED, THEY WILL BE POSTED. THE ARE GENERALLY LISTED BELOW IN DATE ORDER WITH REGULARLY OCCURRING MONTHLY EVENTS LISTED LAST. PLEASE SEND YOUR MULTI-PARISH EVENT TO macleanland@bellsouth.net

SCROLL DOWN TO VIEW THEM IN:

HOUMA/GIBSON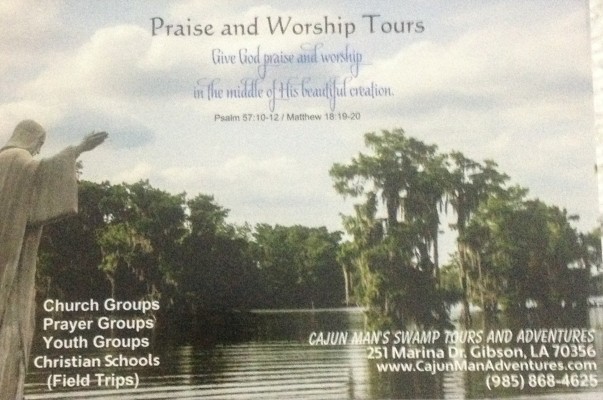 Praise & Worship Swamp Pilgrimages have begun in 2021. For more information, scroll down!
THIBODAUX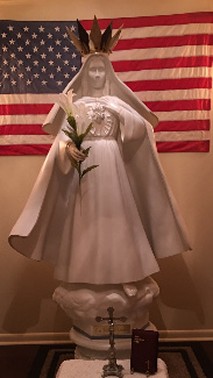 OUR LADY OF AMERICA
TORCHBEARERS - ARISE!
Consider planning a pilgrimage to Our Lady of America statue at St. Thomas Aquinas Parish on Nicholls State University in Thibodaux, LA. For information on how to do that, please click on the page on the legend titled "Louisiana, Life and Our Lady of America".
KENNER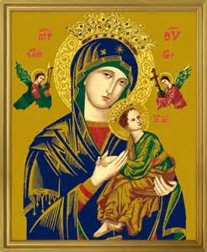 OUR LADY OF PERPETUAL HELP PARISH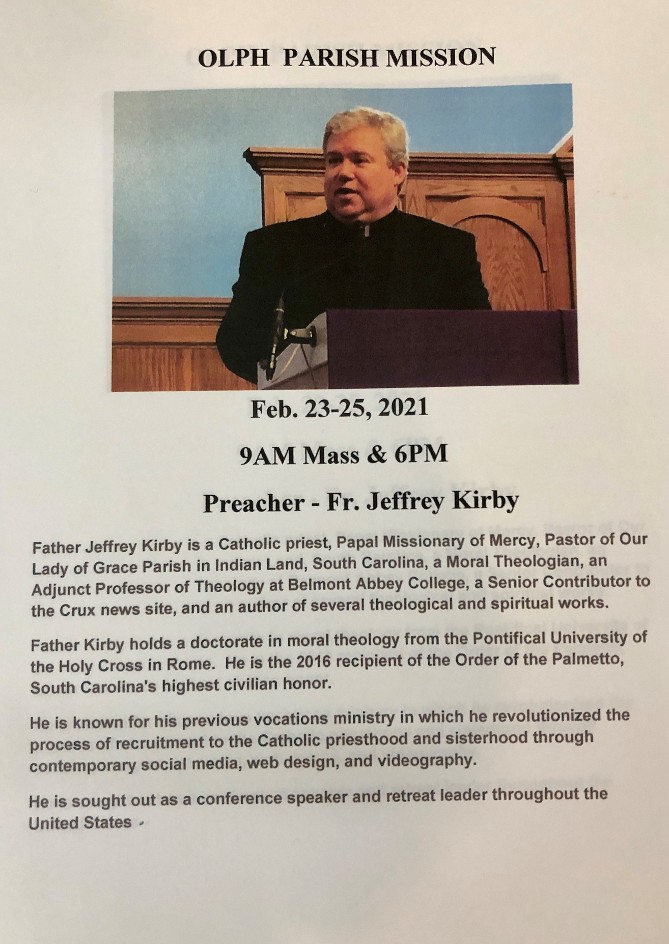 February 23rd - 9:00 am Mass (talk after Mass)

6:00 pm Talk
7:00 pm Confessions
Feb 24th - 9:00 am Mass (talk after Mass)
6:00 pm Talk
Feb 25th - 9:00 am Mass (talk after Mass)
6:00 pm Talk
To find all about Fr. Kirby, click here.
BATON ROUGE
Join us for the 2nd Converging Roads medical ethics conference presented by the St. John Paul II Foundation, the Diocese of Baton Rouge, and the Franciscan Missionaries of Our Lady Health System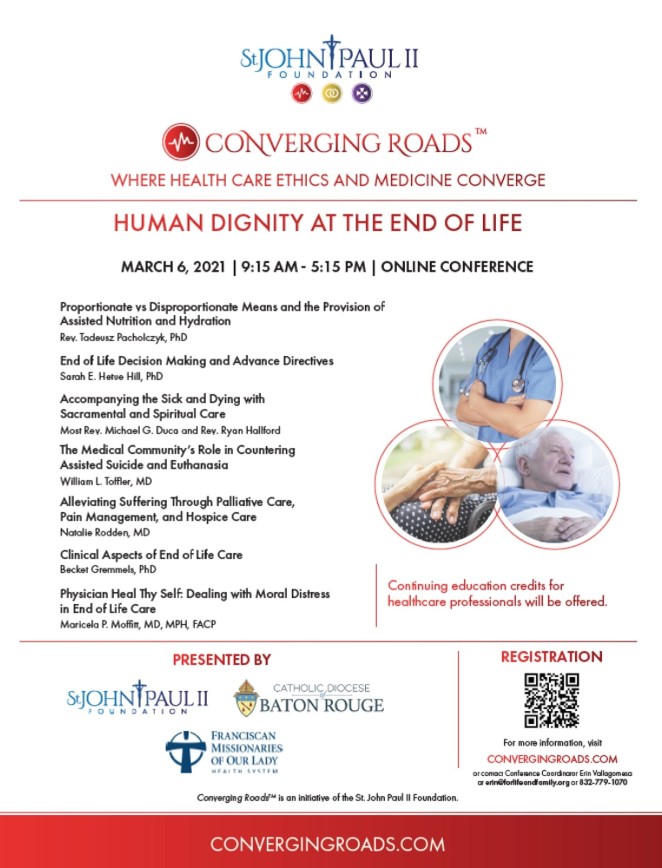 On the topic of Human Dignity at the End of Life, this one day conference offers up to 7 hours of continuing eduction credits for healthcare professionals rooted in the Hippocratic and the Catholic ethical tradition.
For more information about the conference, please click here.
REGISTRATION IS NOW OPEN
FOR SPONSORSHIP OPPORTUNITIES AND MORE INFORMATION, CONTACT
Erin Vallagomesa, Conference Coordinator
832.779.1070
erin@forlifeandfamily.org
METAIRIE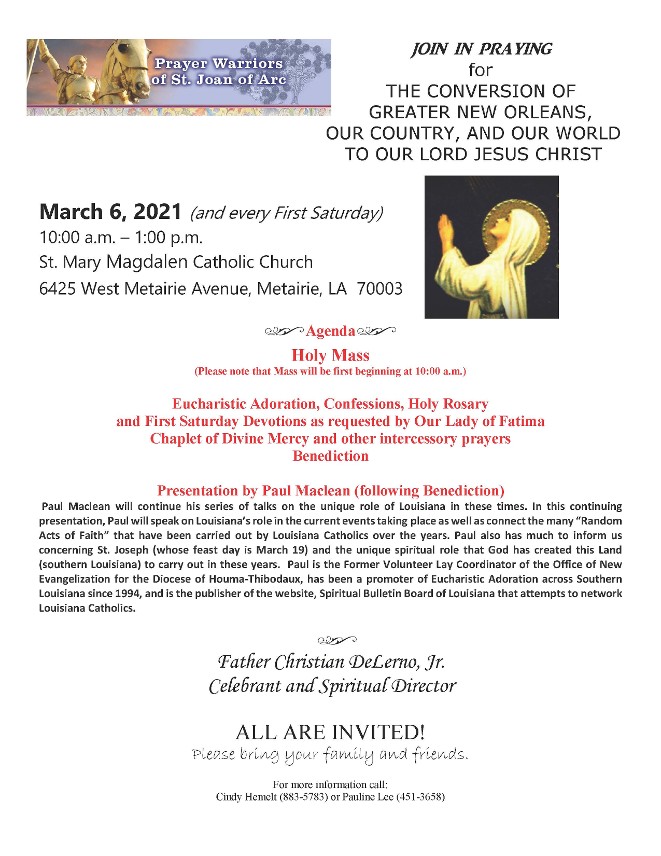 VIRTUAL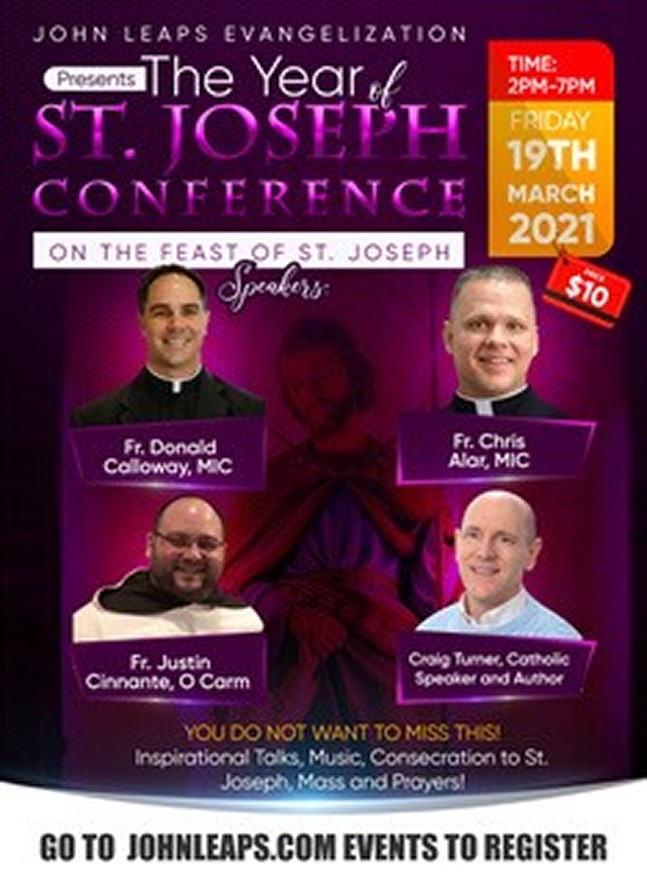 LACOMBE
Come, Holy Spirit, Come!"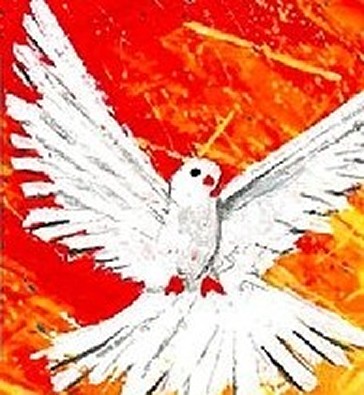 ANNUAL HOLY SPIRIT NOVENA AT
ST. JOHN OF THE CROSS CHURCH
The 2021 Holy Spirit Novena at St. John of the Cross will be celebrated from Friday, May 14, through Saturday, May 22. Praise and worship, and the Sacrament of Reconciliation will begin at 6:30 p.m. each evening with the Holy Sacrifice of the Mass celebrated at 7:00 p.m.
The Holy Spirit of God has been very generous again this year with our schedule of priests, and praise and worship groups:
Friday, May 14: Father Sidney Speaks and Tongues of Fire
Saturday, May 15: Father Gil Martin and TBA
Sunday, May 16: TBA and John Finch
Monday, May 17: Father Tony Rigoli and the Our Lady of Guadalupe Choir
Tuesday, May 18: Father Mark Beard and the St. Helena Choir
Wednes., May 19: Archbishop Gregory Aymond and Collin McIver
Thursday, May 20: Father Damian Zablocki and TBA
Friday, May 21: Father Anthony Odiong and TBA
Saturday, May 22: Father Tuan Pham and the St. John of the Cross Choir
ABBEVILLE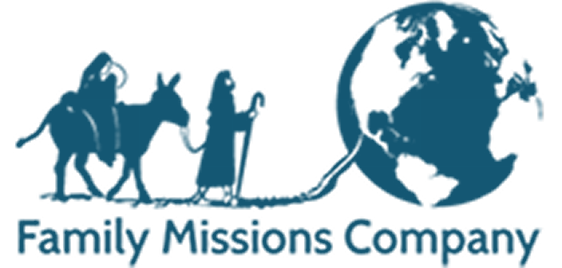 FAITH CAMP
SUMMER OF 2021
For all information on the camp, click here.
For Family Missions Company Home page, click here.
NEW ORLEANS

ADVENT AT SEA
DECEMBER 9 – 13, 2021 • NEW ORLEANS TO COZUMEL, MEXICO • CARNIVAL VALOR
It's part play and part pray! Dive into the Advent Season along with your Catholic Radio Family. There will be opportunities for a few spiritual topics, daily celebration of The Holy Mass & The Sacrament of Reconciliation with Fr. Chris Decker, and holy conversations with new friends. Much more! Please click here to learn more.
++++++++++++++++++
RE-OCCURING EVENTS: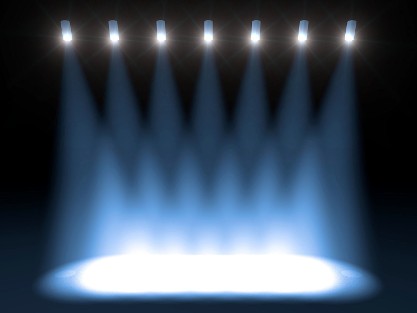 LAFAYETTE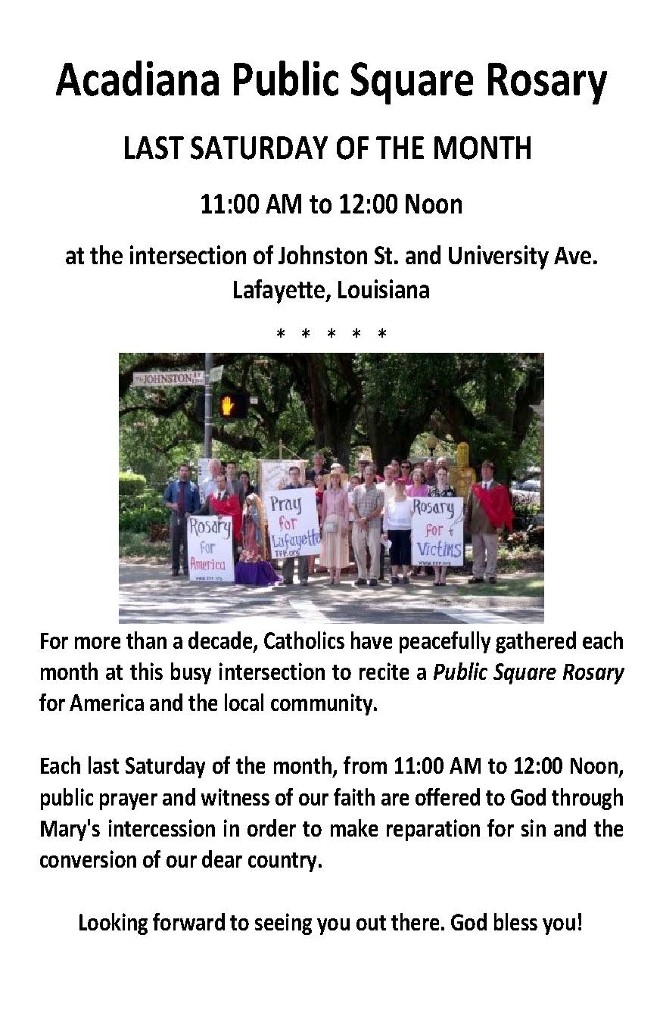 HOUMA/GIBSON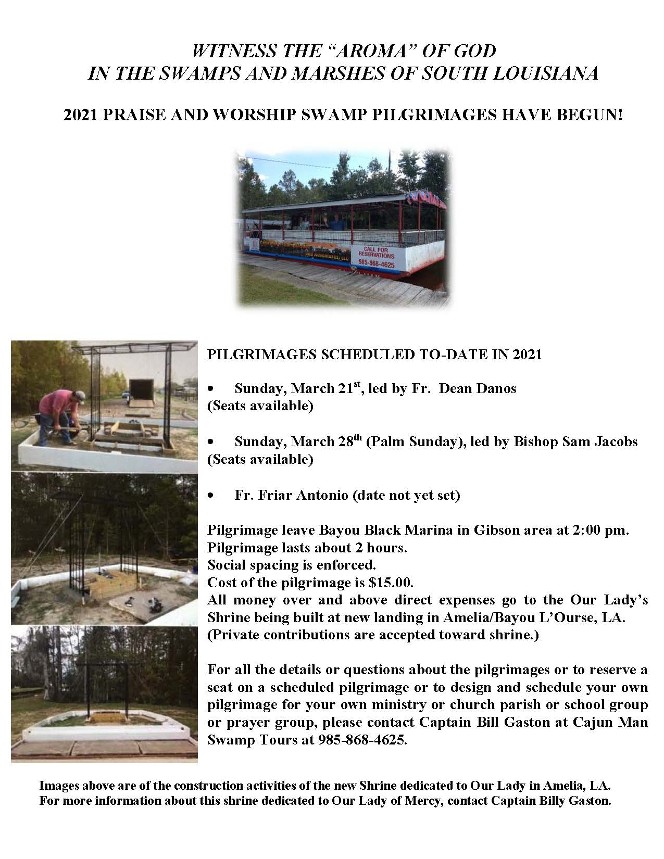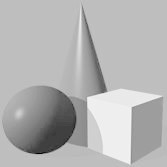 NEW ORLEANS
THE CENTER OF JESUS THE LORD
The Center of Jesus the Lord is having an Evening for Soup during this Lenten Season every Friday evening at 6:00 pm followed by Stations of the Cross at 7:00 pm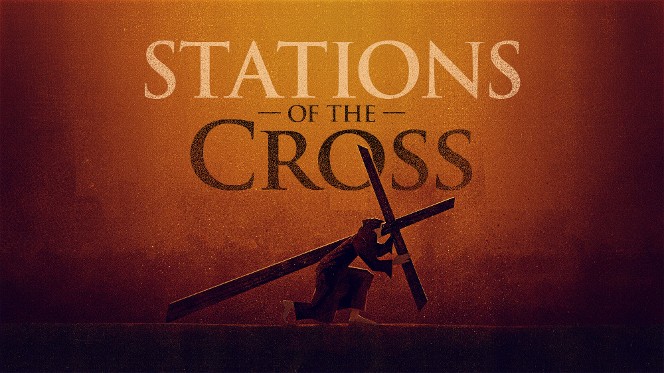 Center of Jesus the Lord
1307 Louisiana Avenue
New Orleans, LA 70115
For more information, visit the Center's website.
PIERRE PART
Speaker on Sunday, March 7th will be Paul Maclean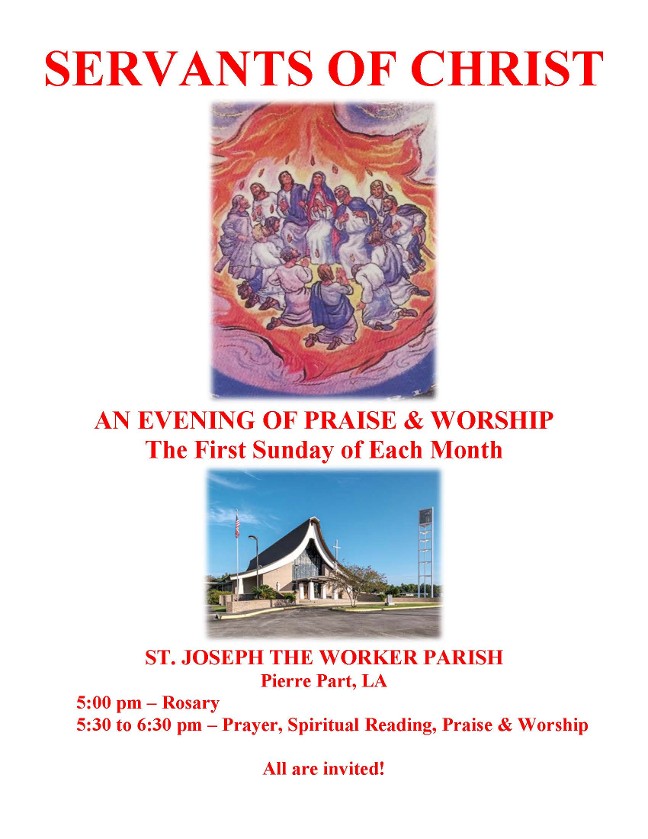 BREAUX BRIDGE
FR. MANNY FERNANDEZ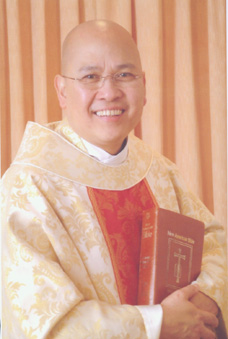 TUESDAY NIGHT ROSARY
AND HEALING SERVICE
IN BREAUX BRIDGE
WILL RESUME
JANUARY 2021
For information about these Tuesday night services and any other events that might be coming up, always visit his official website by clicking here.
ACROSS LOUISIANA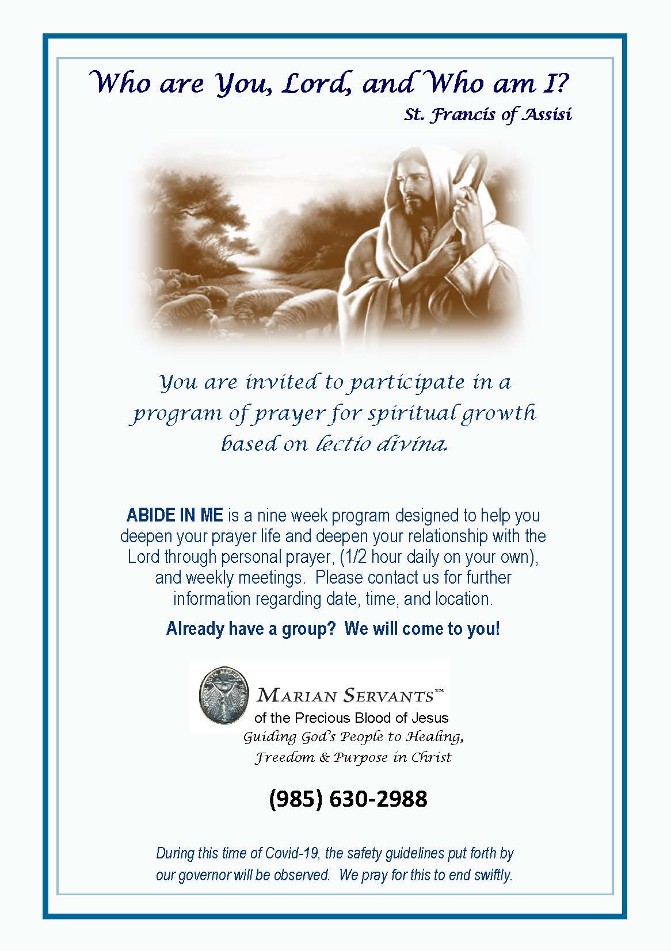 Abide in Me is an opportunity for a small group (four to ten) to share a spiritual growth opportunity. Participating groups can meet in their own space and at their own time and receive the aid of a Marian Servant facilitator.* Your group must agree to meet for one hour on the same day and time for nine weeks, and to each pray individually for a half hour each day using traditional lectio divina prayer with sacred scripture which will be taught in the program.
*Facilitators are graduates of the Marian Servants School of Spiritual Direction who hold certifications from the theology department of Franciscan University at Steubenville, Ohio. There is no charge for the program.
Call (985) 630 -2988 for more information.
MADISONVILLE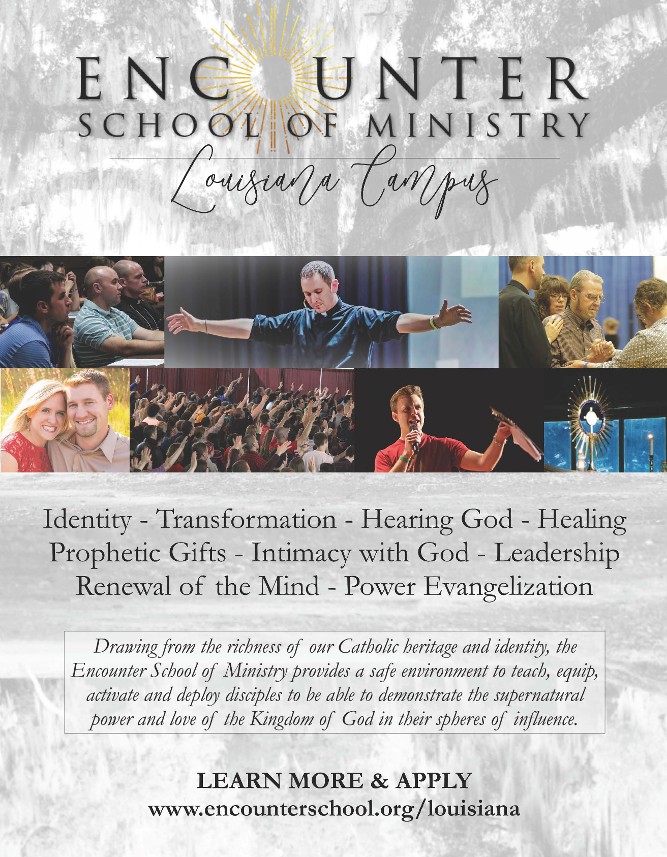 Encounter School of Ministry
Lake Pontchartrain Basin Maritime Museum
133 Mabel Drive
Madisonville, LA 70447
FOR INFORMATION ABOUT THE SCHOOL, CLICK HERE.
METAIRIE

SPACING GUIDELINES:
Masks are strongly encouraged.

Please observe social distancing; refrain from hugging, shaking hands, speaking closely, etc.

No song books will be used.

Priests and Ministers of Communion must use hand sanitizers before distributing
Communion and use masks while distributing Communion.

Reception of Communion on the hand is strongly encouraged; those who wish to receive on the tongue are requested to wait until the end, after everyone else has received.

Communion is under one specie only; the chalice will not be offered.

For all information and events, click here.
HOUMA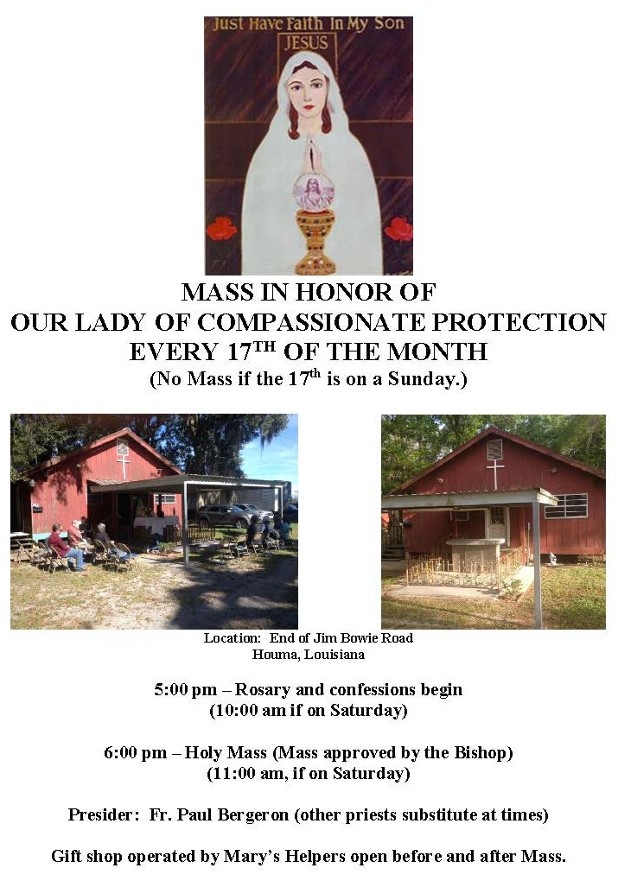 METAIRIE
Fourth Friday of the month is Christmas. Event date is changed to December 18th!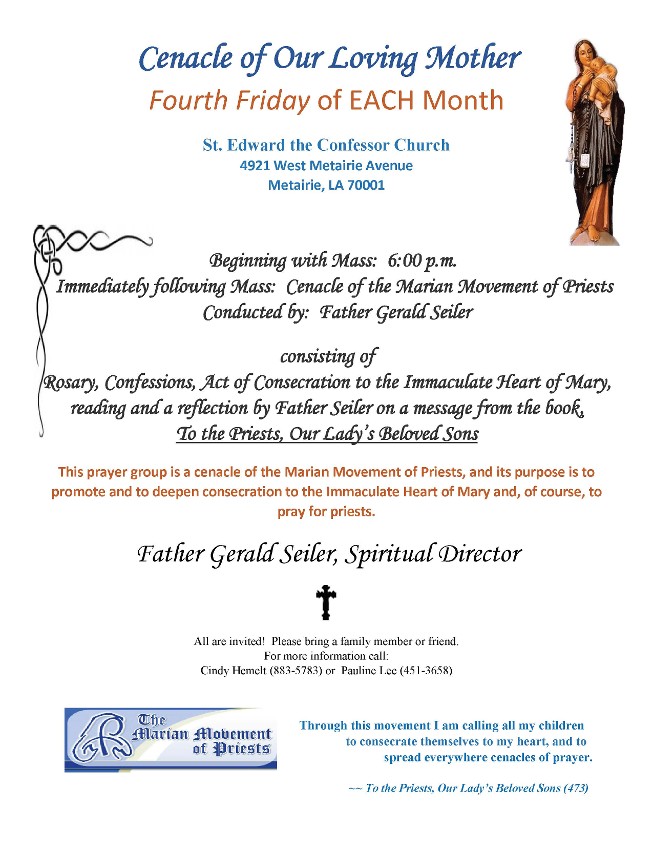 METAIRIE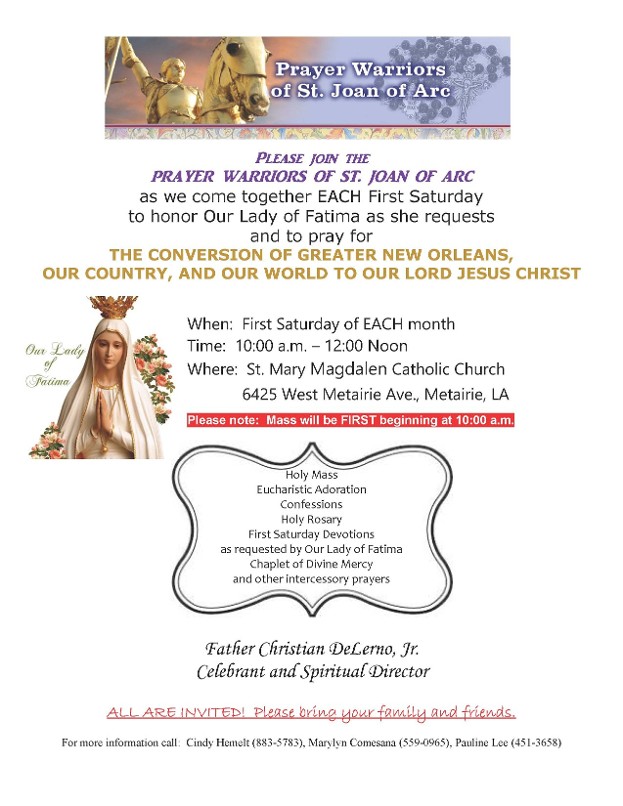 NEW ORLEANS
Rosary March cancelled in February!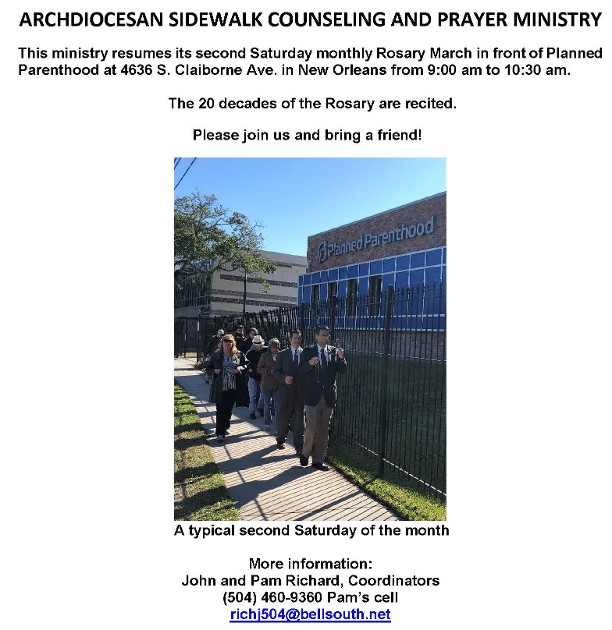 METAIRIE