LOUISIANA FRONT PAGE
NEWS AND EVENTS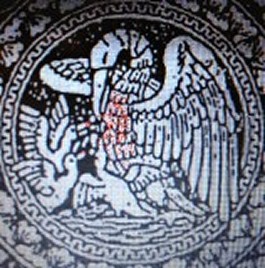 LOUISIANA
CREATED BY WATER, PURIFIED BY FIRE, REPENT LOUISIANA!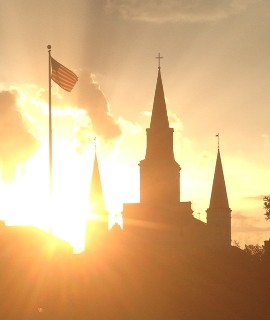 BE A PART OF THE FRESH FIRE TO FALL!
(Taken in New Orleans on Saturday, July 18, 2015)
Do something! Evangelize!
Become a part of the news and upcoming events that are listed below. These events are listed to give Catholics a way to stay networked, connected and united as one body in Christ. Send in events that you may be aware of! This is a personal website. if you want to see some of the awesome resources offered by the Diocese of Houma-Thibodaux, in its website, as well as the offices of the diocese dedicated to evangelize, go to:
Office of New Evangelization, click here.
To hear and see Fr. Mark Toups and many others explain all about the Strategic Plan to Evangelize and some of its activities in the Houma-Thibodaux Diocese!...click here.
+++++++++++++++++++++
CATHOLIC EVENTS
OF INTEREST
PLEASE SCROLL ALL THE WAY DOWN TO SEE ALL THE NEWS AND EVENTS. THEY ARE LISTED IN NO PARTICULAR ORDER OF TIME OR IMPORTANCE. EVENTS AT THE END ARE EQUALLY AS EFFICACIOUS AS AT THE BEGINNING! SEE WHAT IS GOING ON ACROSS SOUTH LOUISIANA BUT MOST IMPORTANTLY WHAT IS NEAR YOU!!!
IMPORTANT
IF YOU CANNOT FIND AN EVENT IN THE LIST BELOW, SCROLL UP AND GO TO THE LEGEND ON THE LEFT SIDE OF THIS PAGE AND PUT YOUR CURSOR ON ONE OF THE HEADINGS THAT MIGHT HELP YOU FIND IT. EVERYTHING WITHIN THAT TOPIC WILL POP UP. THEN CLICK ON YOUR ITEM OF INTEREST.
(To below list a multi-parish Louisiana event at no cost,
email macleanland@bellsouth.net)
++++++++++++++++++
SPOTLIGHT ON A MINISTRY

COMPASSIONATE BURIALS FOR
INDIGENT BABIES
For more info, click here.
++++++++++++
HOUMA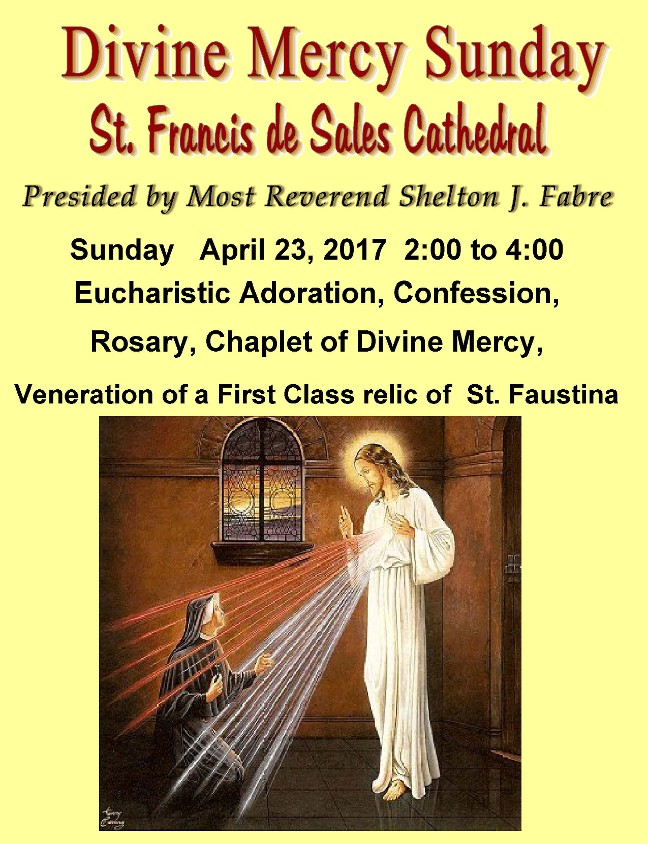 +++++++++++
THERIOT
DIVINE MERCY SUNDAY
St. Eloi Catholic Church along Bayou Dularge
Mass, Confessions, Divine Mercy Chaplet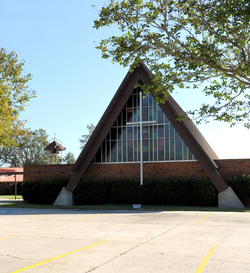 (Please check with parish for exact schedule.
Telephone No. 985-872-2946)
++++++++++++
NEW ORLEANS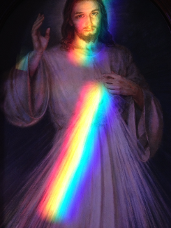 Archdiocesan celebration of Divine Mercy Sunday will take place on April 23 at St. Joseph Church, 1802 Tulane Ave., New Orleans

Confessions at 1:00 p.m., Holy Hour at 1:30 p.m. with the recitation of the Rosary and Eucharistic Adoration, followed by the Divine Mercy Chaplet and Mass at 3:00 p.m., with Archbishop Emeritus Alfred C. Hughes, celebrant and homilist.

Blessing with relic of St. Faustina will follow Mass. For details, contact Margaret Bieser at 577-0385. Limited materials are available. See also Association of Marian Helpers' website, www.marian.org; and the National Shrine of the Divine Mercy website, www.thedivinemercy.org.
++++++++
HOUMA
MAY CROWNING
ST. FRANCIS DE SALES CATHEDRAL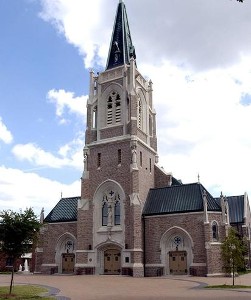 Saturday, May 6, 2017
Rosary at 8:00 am
Mass at 8:30 am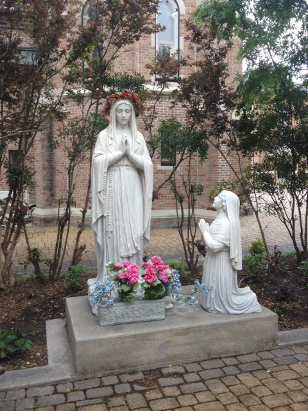 May Crowing Ceremony in Lourdes Prayer Garden
outside of the cathedral after Mass
Bring flowers to place at the statue.
Lite Refreshments in the Youth Center after Crowing.
As we enter further into the 100 year anniversary of Fatima, let us make the Five First Saturday devotion. To learn more about that devotion, click on Her picture above.
To prepare for this May Crowning and the Fatima Experience from May 13th through October 13th, a rosary is prayed each Saturday after the 8:30 am Mass.
++++++++++
LAFAYETTE

DIVINE MERCY SUNDAY RETREAT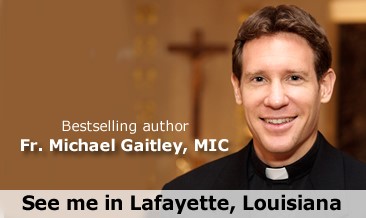 April 23, 2017
Cajundome Convention Center B
Attend and celebrate the Feast of Divine Mercy with this exclusive retreat with Fr. Michael Gaitley, renowned author and speaker. This retreat includes:
Divine Mercy Sunday Liturgy
Three talks by Fr. Gaitley
Lunch option
Personal testimonies
Chaplet of Divine Mercy
Adoration and Benediction
Book signing with Fr. Gaitley
Much more!
See event details, click here.
+++++++++++
HOUMA
RETREAT ON THE DIVINE WILL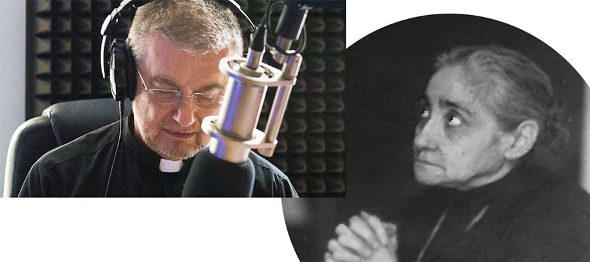 May 19th through 21st, 2017
Lumen Christi Retreat Center
Presenter: Fr. Robert Young
The weekend will focus on "How to grow in sanctity by living in the Divine Will of God". This will be an exciting and special weekend. More details to follow.
Read more about Divine Will of God by visiting this website:
For information on this upcoming retreat, please contact:
Mary Bourgeois in Jeanerette
Telephone: 337-380-4367
Email: maryfrances17@bellsouth.net
Nancy Smith in Houma
Telephone: 985-855-8744
Email: nanooys@hotmail.com
++++++++
THERIOT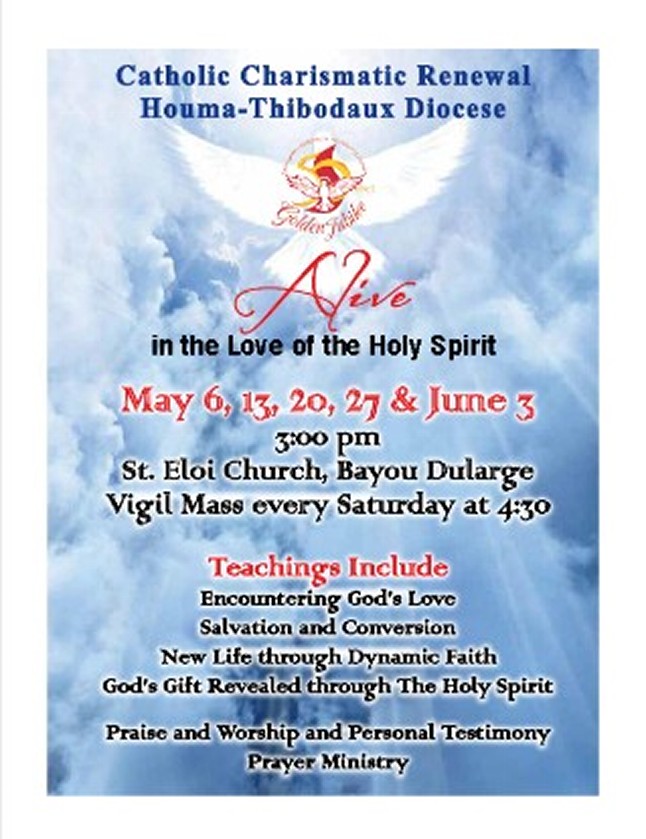 ACROSS THE STATE
Follow Bishop Jacobs, Emeritus'
activities to evangelize!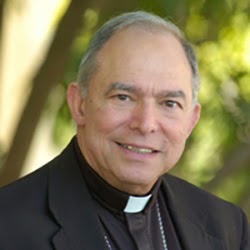 Click here!
+++++++++++
NEW ORLEANS

THE MATER DESOLATA
St. John the Baptist Church
1139 Oretha Castle Haley Blvd.
On Holy Saturday
From 9:00 am to 11:00 am
The Mater Desolata is a pious devotion in which the faithful devoutly keep vigil in prayer and reparation with the Mother of Our Lord in her abandonment and profound sorrow while she waits with unwavering faith in the Resurrection as Jesus lies in the tomb. Prayers will include the prayers from the Office of Readings and Divine Office for Holy Saturday, the Holy Rosary with meditations from the perspective of Our Lord's Mother on this day, hymns, Divine Mercy Novena and a procession to the "tomb".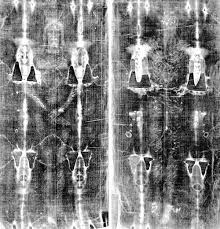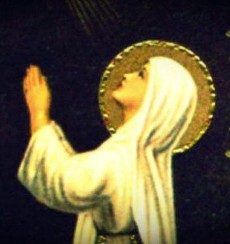 We are privileged to have an exact replica of the Shroud of Turin which will be displayed on the altar for our veneration. Please bring a purple flower to place at the "tomb".
ALL ARE INVITED!
Sponsored by the Prayer Warriors of St. Joan of Arc
Father Chris DeLerno, Spiritual Advisor
For more information, call Cindy Hemelt (504-883-5783)
+++++++++
NEW ORLEANS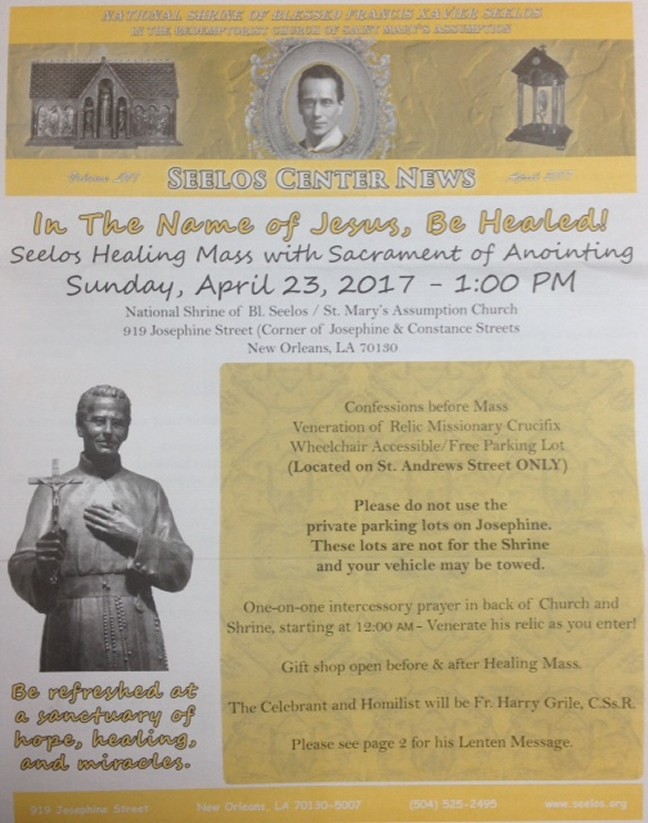 919 Josephine Street
New Orleans, LA
504-525-2495
For more information about Seelos Center, click here.
++++++++
LACOMBE
HOLY SPIRIT NOVENA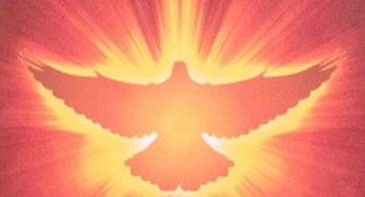 ST. JOHN OF THE CROSS CATHOLIC CHURCH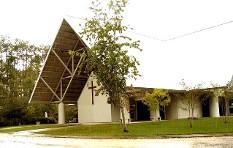 Each night from Friday, May 26th through Saturday, June 3rd!
Confessions begin at 6:30 pm
Music begins at 6:30 pm
Mass begins at 7:00 pm
Nightly schedule is as follows:
Friday May 26 Archbishop Gregory Aymond- Archbishop Archdiocese of New Orleans
Music: Donna Guidry and the Sacred Heart Choir
Saturday May 27 Father Gil Martin-Pastor St. John of the Cross, Lacombe
Music: Jamie Hood and the St. John of the Cross Youth Choir
Sunday May 28 Father Tony Rigoli-Pastor Our Lady of Guadalupe, New Orleans
Music:
Monday May 29 Father Francis Offia-St. Luke the Evangelist, Slidell
Music: Dona and Darren Guidry
Tuesday May 30 Father Joseph Tregre-Pastor St. Joseph, Galliano, La.
Music: Jaimie Deliberto and Company
Wednes. May 31 Father Thomas Schaefgen-Director of Catholic Center at Tulane University
Music: Colin Maclver
Thursday June 1 Father Ian Bozant-Mary Queen of Peace, Mandeville
Music: Linden Uter
Friday June 2 Father Robert Cruz-Pastor Sacred Heart, Montegut, La. (Mass & Healing
Service) Music: Jaimie Hood and Cody Roth
Saturday June 3 Father Gil Martin/Deacon Ricky Suprean Homilist (tentative)
Mary Beth Russell and the St. Peter's Teen Choir
All are welcome!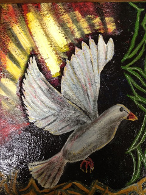 "The Holy Spirit descended upon the Apostles,
the Blessed Virgin Mary, and me"
"Come, Holy Spirit"
++++++++++++++
NEW ORLEANS &
NAPOLEONVILLE
Fr. Robert Cruz and Pax Christi events click here.
+++++++
HOUMA
CAJUN MAN PRAISE AND WORSHIP SWAMP PILGRIMAGES
Click Here for details.
++++++++++++
THIBODAUX

PROCESSION IN HONOR OF ST. VALERIE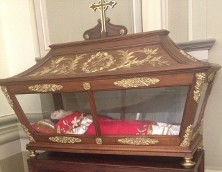 St. Joseph Co-Cathedral
Saturday, April 30th
8:30 am - Procession
9:30 am - Mass
April 28th is the Feast Day of St. Valerie, the Patron Saint of Thibodaux and our Firemen. Each year we honor her with a Mass and procession, which is led by the Firemen. The Traditional Choir sings at the Mass. Flowers and decorations in Red abound in the Church.
All are welcome to process and to the Mass!
+++++++
HARAHAN
PEACE MASS AT ST. RITA'S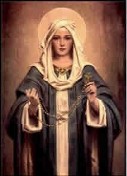 Thursday, May 11, 2017

Sponsored by St. Rita's Mary Group in cooperation with
the MIR Group is scheduled for Thursday May 11, 2017 at
Rita Church, 7100 Jefferson

Highway, HARAHAN, Louisiana.

Confessions: 6:30 PM

Patriotic Rosary: 7:00 PM

Mass: 7:30 PM
Presider: Rev. Michael Kettenring. Pastor at Visitation of Our Lady
Questions: Nellie Barsoza, Publicity Coordinator, St. Rita's Mary Group, 504-738-3585
++++++++
THERIOT
St. Eloi
Why is the Five First Saturday devotion so important for this world? A presentation to explain that on May 4th, 2017 at 6:00 pm.
A showing of the movie The 13th Day after the Vigil Mass on May 6, 2017. It is about what happened in Fatima 100 years ago and the three children that were part of it.
(approximate 85 minutes long):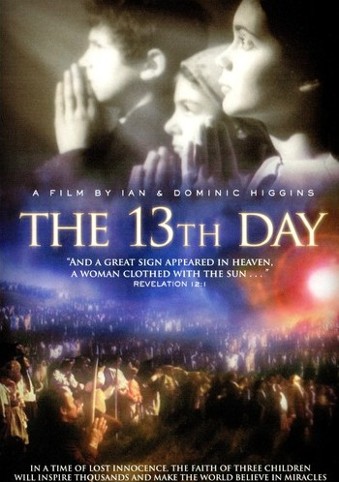 ++++++++++
THERIOT
Also at St. Eloi
Saturday, May 13th, 2017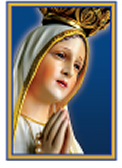 Mass in honor of our
Blessed Mother and
100 years since the Fatima appariations
Mass will begin at 11:00 am
All welcome!
+++++++
NEW ORLEANS
MEDJUGORJE
Saturday June 24, 2017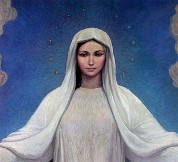 36th Anniversary Celebration of the reported
events in Medjugorje.
Mass and Reunion Event!
Join us at St. Francis Xavier Catholic Church
(444 Metairie Rd.)

10:00 AM Rosary

10:30AM Holy Mass
Celebrant: TBA
Music: Leper's Road
Following Mass: Lunch
(Jambalaya, salad, bread, dessert, tea, lemonade)
Lunch tickets $10 (Will be on sale soon!)
Visiting with friends and hearing summer pilgrimage stories...FREE!!!
++++++++
DULAC
MASS TO HONOR ST. KATERI TEKAWITHA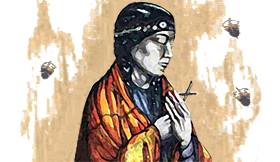 Holy Family Catholic Church
July 14th, 2017
Mass at 6:30 pm
Dinner and fellowship after Mass.
For so much more about St. Kateri,
scroll down a bit and go to the
Kateri Conference website now located in
Alexandria, Louisiana.
++++++++++
ABBEVILLE

FAMILY MISSIONS COMPANY
FAITH CAMP
Entering 7th, 8th, or 9th grade this fall? Then it's your time to be a CAMPER!
First Week: July 10th - July 14th, 2017
Second Week: July 17th - July 21st, 2017
Camp Woodman
13505 Junius Rd
Abbeville, LA 70510
For all the information you need, click here.
+++++++++++
LAFAYETTE
2017 MAN-TO-MAN
CATHOLIC MEN'S CONFERENCE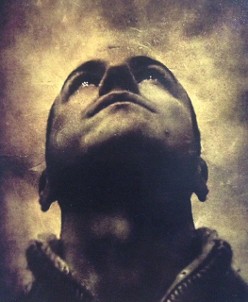 August 19, 2017
Our Lady of Fatima Catholic Church
Guest Speaker: Deacon Harold Burke-Sivers
For developing information visit 2017m2m website.
++++++++++++
ST. MARTINVILLE
COMMUNITY OF JESUS CRUCIFIED

Married Couples Retreat
July 28th - 30th
A preached retreat for couples consisting of talks and meditations pertinent to living out the Sacrament of Matrimony. Fr. Champagne is the Retreat Director, with married couples also giving talks.
Please bring a Bible, paper, and pencil/pen, toiletries, towels and washcloths.
Please DO NOT bring shorts, tank tops, or sleeveless shirts/blouses.
The Retreat will be held at
Our Lady of Sorrows Retreat Center
103 Railroad Avenue, St. Martinville, La. 70582
To register, contact Cheryl Moss at (337) 453-2385
For more information about the community or other upcoming retreats,
click here.
+++++++++
MANDEVILLE
THE ST. PAUL CENTER FOR
BIBLICAL THEOLOGY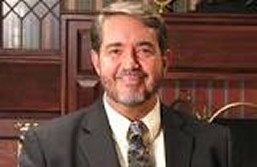 The St. Paul Center invites you to spend an uplifting morning with Dr. Scott Hahn discussing the importance of the Creed. Join us for a two-part talk where Dr. Hahn will reflect on how the Creed is a statement of faith that binds the Church together in Covenant and Communion.
The event will begin with a talk by Dr. Hahn on the Creed as Commitment, followed by a break with an opportunity to purchase books, and will conclude with a second talk on the Creed as Communion.
The talk will be held at Mary, Queen of Peace Church in Mandeville, LA on June 3rd, 2017. The event is free but due to limited seating tickets will be required.
To register, please click here.
++++++++++++
CHAUVIN AREA
OUR LADY OF PROMPT SUCCOR ADORATION CHAPEL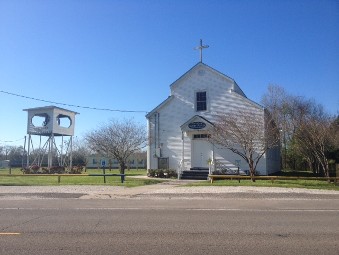 WEEKLY THURSDAY NIGHT MEETINGS
FOR MORE INFORMATION CLICK HERE.
+++++++
MATTHEWS
CURSILLO
DIOCESE OF
HOUMA-THIBODAUX
EUCHARISTIC PILGRIMAGE TO EWTN AND
THE SHRINE OF THE MOST BLESSED SACRAMENT
Sunday, June 4, 2017 - Tuesday, June 6, 2017
Pilgrimage group will:
Attend a live show of At Home with Jim and Joy
Visit Mother Angelica's gravesite
Visit gift shop...and more
Group will worship and pray together as follows:
Mass
Adoration
Rosary
Divine Office
Healing Service
Confession
Divine Mercy Chaplet
The group will depart from the Tourist Center in Matthews at 2:00 pm on Sunday, June 4th and will return at 11:00 pm on Tuesday, June 6th.
For more info contact: Rosa Sampey at 985-537-5667
Spiritual Directors: Fr. Roch Naquin and Fr. Dean Danos
For upcoming Cursillo dates, scroll down this page!!!
+++++++++++
BAYOU TECHE AREA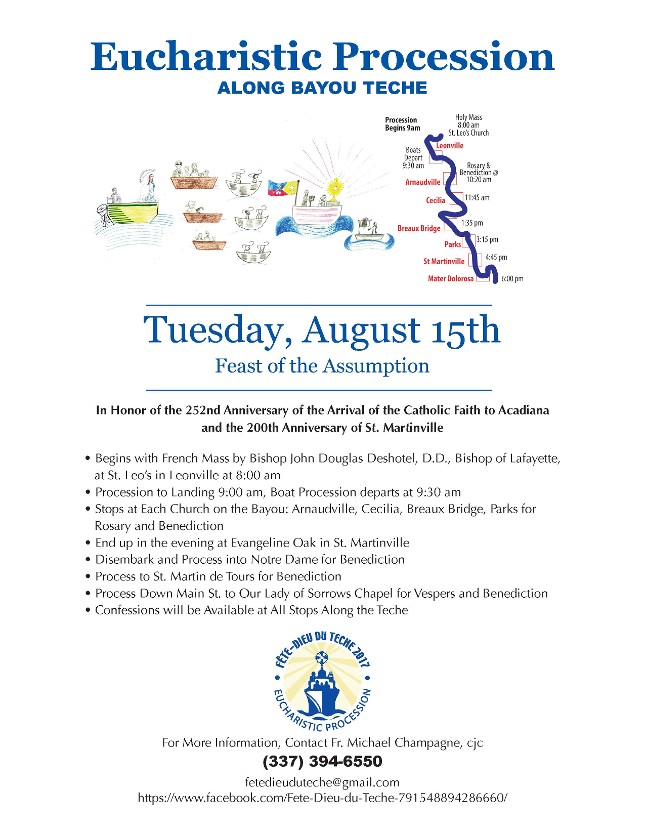 ++++++++++++++++++++++
BAYOU LAFOURCHE AREA
FAITH OF OUR FATHERS
EUCHARISTIC PROCESSION
ALONG BAYOU LAFOURCHE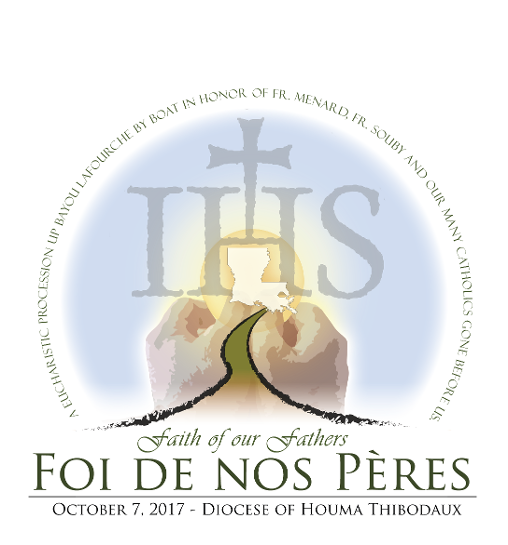 Saturday, October 7, 2017
(Memorial of Our Lady of the Rosary)
From Grand Isle to the Thibodaux Area
This procession will make stops at churches along Bayou Lafourche. The plans for this procession are now being developed. To become involved, contact this website email address: macleanland@bellsouth.net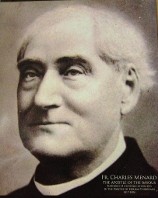 A day dedicated to the many faithful priests, religious and laity that have prepared the way for us!
+++++++++++
HOUMA
STEUBENVILLE ON THE BAYOU CATHOLIC YOUTH CONFERENCE
and Lift 3:16
Invite all youth to attend the 2017 conference on June 16th through 18th in Houma.
For all the details, go to:
http://www.steubenvilleonthebayou.com/
+++++++
MONTEGUT
SPIRITUAL WARFARE CLASSES
Fr. Robert Cruz, the Pastor of Sacred Heart Catholic Church in Montegut is offering classes at his church. It is located at 1113 Hwy 55 in Montegut, LA 70377. Telephone number is 985-594-5856.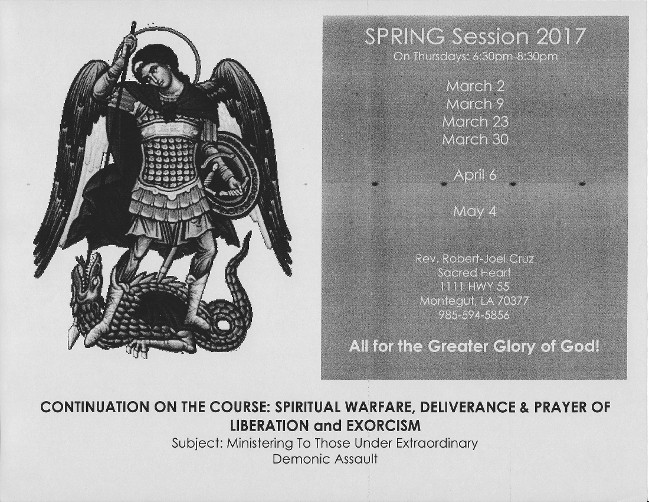 +++++++++++++++
STATEWIDE
STOP! LISTEN UP!
YOU PRO-LIFE AND CANNOT
GO TO WASHINTON TO MARCH FOR LIFE?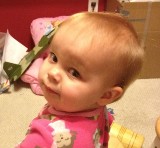 LOUISIANA LIFE MARCHES
IN 2018 ARE AT:
BATON ROUGE - JANUARY 20TH
SHREVEPORT/BOSSIER CITY - JANUARY 27TH
PINEVILLE/ALEXANDRIA - FEBRUARY 3RD
FOR ALL INFORMATION CLICK HERE: