This page last revised on 02.13.2021
LOUISIANA
HOLY SPIRIT - AZUSA -

ST. MARY PARISH

William Joseph Seymour
(A Lost Treasure from St. Mary Parish)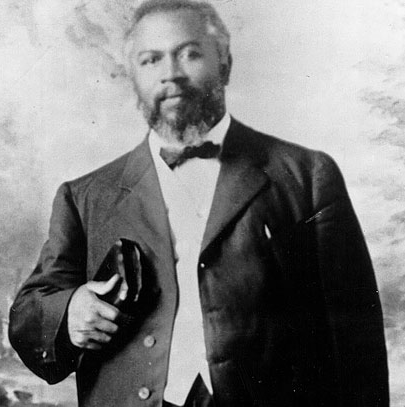 Born in Centerville, LA on May 2, 1870
Baptized Roman Catholic as a child in Franklin, LA
Died in Los Angeles, CA on September 28, 1922 at 52 years old.
The image above is from Wikepedia. To begin to learn more about Joseph William Seymour and his life and his Holy Spirit-led journey and his mission work and his part in the Azusa Street Mission/Experience, begin by going here. From that site, if you are led to know more, with a little research, you can see much more about this treasure of the Catholic Church was lost to it during the late 1800's and 1900'.
If allowed and encouraged and fostered to practice his faith in St. Mary Parish as a Roman Catholic, as he was Baptized, it is this author's opinion, that he and St. Mary Parish, Louisiana would have more directly responded to Pope Leo's Encyclical on the Holy Spirit written and signed on May 9, 1897. For the encyclical, please click here. Particularly, read Paragraph No. 11 of that document. So much could have been so different and more full! A true loss of the fullness of the faith for Louisiana and us all!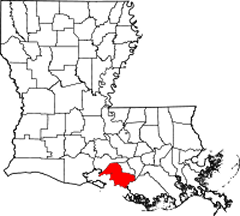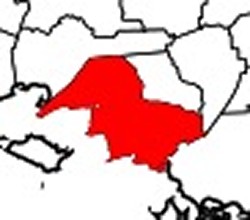 St. Mary Parish Today!
It is also the author's belief after 35+ years experience in the civil parish named "St. Mary", the myriads of demons (snakes) present in the late 1800's continue today to rear their evil heads today to destroy as many of the poor and the little ones as possible. The demons knew the role of the real St. Mary (named after Our Blessed Mother) as well as what was eventually planned for the civil land area named "St. Mary" (of the Diocese of Lafayette), these "snakes" would (and have) pull out all the stops in opposition to God's work. But, as we will ultimately see, it will be usless. God will prevail in St. Mary Parish and Louisiana and the America and the world! As St. Mary goes so will go Louisiana!
It is this writer's opinion, demons and the people they used in the 1800's suppressed the faith activities of William Joseph Seymour and many others like him in the St. Mary Parish area. Joseph Seymour could not fully express what he was being called to do there and/or even in Louisiana. Therefore, he spent his entire life traveling and seeking and searching for the fullness of his "Holy Spirit Calling" to which he was called from birth. That all ended in Los Angeles, California in 1922. To see some of the many reasons for that.

As earlier written, demons today continue the two hundred plus years of ongoing suppression particularly against the people of St. Mary Parish! But, that will end. The Light will return into that darkness! Suppressors of widows, orphans and the poor...beware! Temporal accountability is but a small payment. "Vengeance is Mine Says the Lord!" And, His vengeance is eternal not temporal!

Ponder Romans 12:16 - Have the same regard for one another; do not be haughty but associate with the lowly; do not be wise in your own estimation.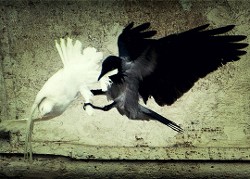 To read when the battles between good and evil began in time, go to Genesis Chapter 3 (with notes to follow).
To read how to best prepare for those battles, go to Ephesians Chapter 6:10-17 (with notes to follow).
Regardless, the people/snakes doing the wrong also have personal dignity that they have ignored. Whatever they have done to individuals and/or to the public, even the wrongdoers must be prayed for and their conversion and repentance must be sought. Once done, restitution for their wrongdoings is demanded and required for and to the victims. When all the above happens with sincerity, their sins can then be forgiven and true reconciliation may begin.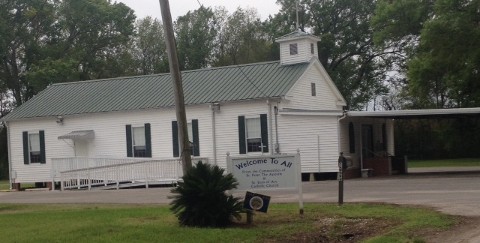 St. Peter's Catholic Church in Four Corners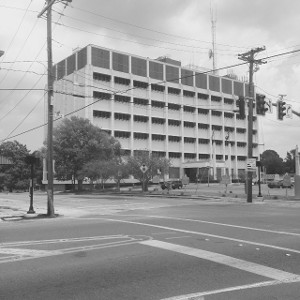 St. Mary Parish Courthouse
Praying the Sixth Glorious Mystery of the Rosary over St. Mary Parish since 1998 and the 2020 Blessing of America with the Blessed Holy Water are just two Random Acts of Faith that are bringing "The Light" of the Truth back into the darkness of this world so that conversion and repentance and restitution may occur. All will exposed in this "Light"! Check the legend on the left to see the specific web site pages about those two acts of faith as well as much about Our Lady of America moving greatly at this time.
It is this writer's opinion that these two Random Acts of Faith (and many others) have prepared the soil for the upcoming years of the National Eucharistic Revival now being carried out by the U.S.C.C.B.
1 Corinthians 1: 26-31
Consider your own calling, brothers and sisters.
Not many of you were wise by human standards,
not many were powerful,
not many were of noble birth.
Rather, God chose the foolish of the world to shame the wise,
and God chose the weak of the world to shame the strong,
and God chose the lowly and despised of the world,
those who count for nothing,
to reduce to nothing those who are something,
so that no human being might boast before God.
It is due to him that you are in Christ Jesus,
who became for us wisdom from God,
as well as righteousness, sanctification, and redemption,
so that, as it is written,
"Whoever boasts, should boast in the Lord."