ALEXANDRIA EVENTS

GOT A MULTI-PARISH LOUISIANA CATHOLIC EVENT YOU WOULD LIKE LISTED? PLEASE INQUIRE OR SEND YOUR MULTI-PARISH EVENT TO louisianawim@protonmail.com
DIOCESAN "CHURCH TODAY" publication, click here.

ALEXANDRIA

CLICK HERE TO LISTEN LIVE!
Radio Maria (USA) broacasts Catholic programming across large portions of Louisiana. For information and its programming and events connected to it, click here.
Radio Maria is 100% listener supported. It is through your prayers and donations that Radio Maria is able to bring authentic Catholic programming not only to Louisiana but to the world, day in and day out.

PINEVILLE

SILENT DIRECTED RETREAT
Silent Directed Retreat at Maryhill
To build a deeper relationship with God!
November 3-6, 2022
Interior as well as exterior silence in the hallmark for a silent retreat. Guidance and direction are supported by your assigned director who will be available to meet with attendee daily and provide a personally designed retreat based on the spiritual exercises of St. Ignatius of Loyola. All spiritual directors are trained and certified. Prayer and reflection are encouraged to develop a meaningful, intimate relationship with God. During the stay, daily Mass will be available and on Saturday afternoon a Vigil Mass.
The retreat differs from a "preached" retreat. Discussions with attendees are confidential. Reflection and solitude are supported to enhance prayer by decreasing the distractions of life. Meditations and contemplation are the hallmarks of prayer while participating in silent retreats. While God is ultimately the director, the assigned director will assist you in discerning the movement of God during your prayer and reflections.
For more information, please contact:
Ingrid Cannella: 318-792-3331 or icnewell@yahoo.com
Renee Aldridge: 318-542-1966 or renee.aldridge1@gmail.com
To find out more about Maryhill, please click here.
ALEXANDRIA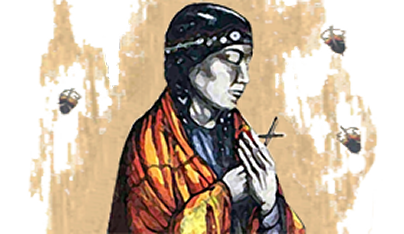 TEKAWITHA CONFERENCE
To get all the information about St. Kateri and/or the Conference, please click here.