ALEXANDRIA EVENTS

GOT A MULTI-PARISH LOUISIANA CATHOLIC EVENT YOU WOULD LIKE LISTED? PLEASE INQUIRE OR SEND YOUR MULTI-PARISH EVENT TO louisianawim@protonmail.com
ALEXANDRIA

CLICK HERE TO LISTEN LIVE!
Radio Maria (USA) broacasts Catholic programming across large portions of Louisiana. For information and its programming and events connected to it, click here.
Radio Maria is 100% listener supported. It is through your prayers and donations that Radio Maria is able to bring authentic Catholic programming not only to Louisiana but to the world, day in and day out.

Please prayerfully consider making a contribution to help keep Our Lady's radio on the air. Radio Maria is a 501(c)(3) non-profit organization. All donations are tax deductible.
No donation is too large or small. To make a donation to Radio Maria, call toll free 1-888-408-0201 or mail to:
Radio Maria
601 Washington Street
Alexandria, LA 71301
or use Zelle® at Donate@radiomaria.us or click here.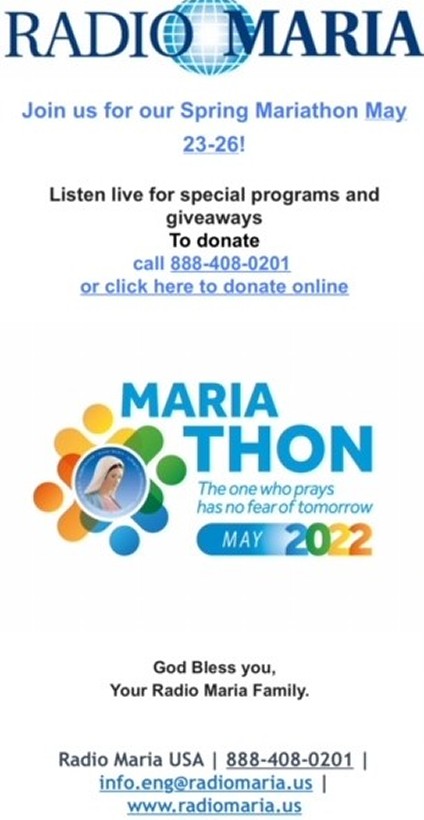 ALEXANDRIA
STEUBENVILLE
SOUTH
June 24, 2022 - June 26, 2022
Hosted by the Diocese of Alexandria
For more information, click here.
ALEXANDRIA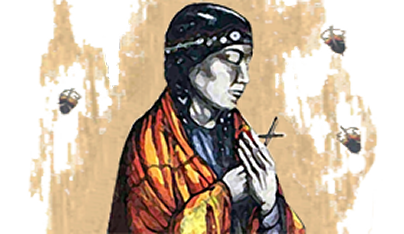 TEKAWITHA CONFERENCE
To get all the information about St. Kateri and/or the Conference, please click here.
For information about the upcoming 83rd Annual Tekakwitha Conference from July 20 - July 23, 2022 in Alexandria, please click here.