NEW ORLEANS AREA


LISTED BELOW ARE THE EVENTS SUBMITTED IN THE NEW ORLEANS DIOCESAN AREA. SCROLL ALL THE WAY DOWN TO SEE ALL THE EVENTS.
GOT A MULTI-PARISH LOUISIANA CATHOLIC EVENT YOU WOULD LIKE LISTED? PLEASE INQUIRE OR SEND YOUR MULTI-PARISH EVENT TO louisianawim@protonmail.com
ARCHDIOCESAN "CLARION HERALD" publication, click here.

NEW ORLEANS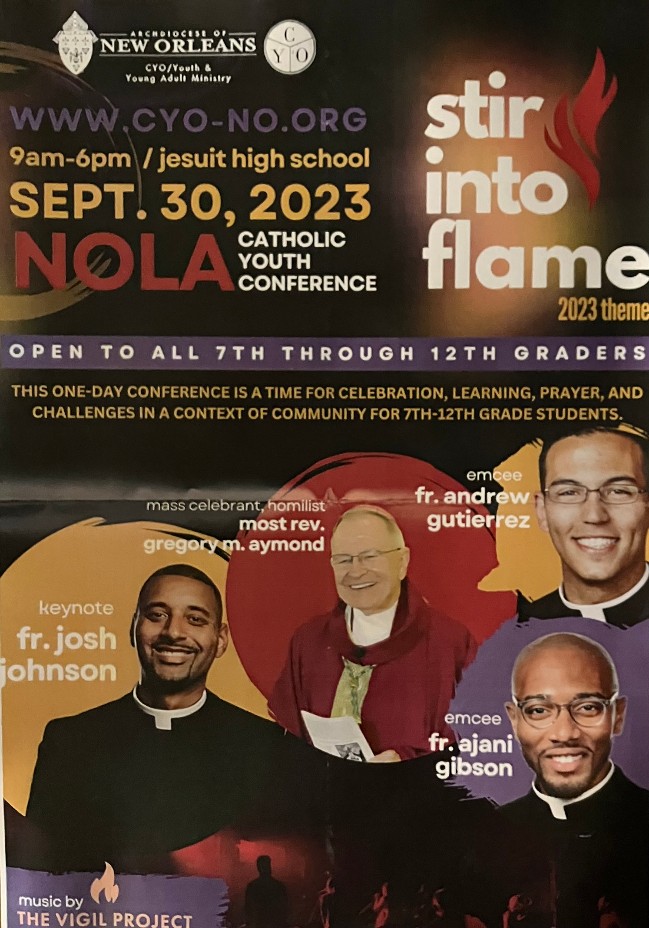 NEW ORLEANS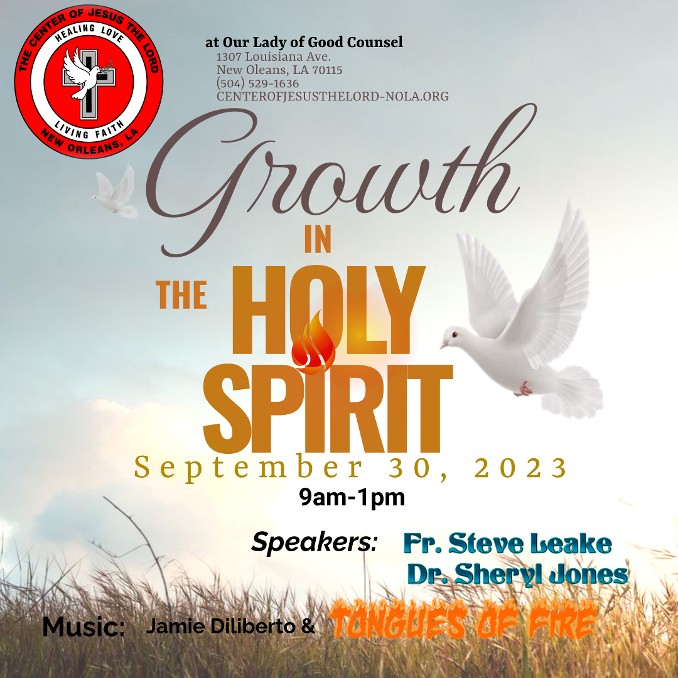 NEW ORLEANS AREA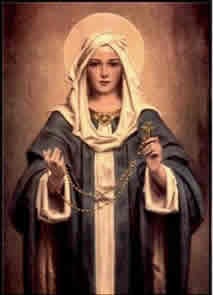 2023 ROSARY CONGRESS
From October 1st thru October 7th, 2023
The Congress will be in a different parish each day!
MORE DETAILS TO FOLLOW ON THIS SITE
If you would like to consider having a Rosary Congress in your area, please email this website at louisianawim@protonmail.com
KENNER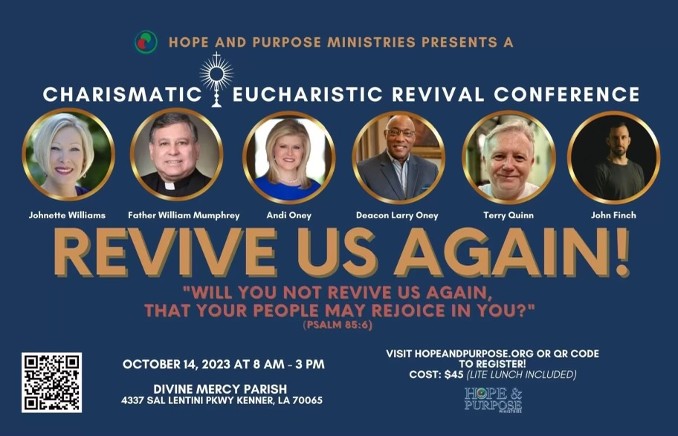 NEW ORLEANS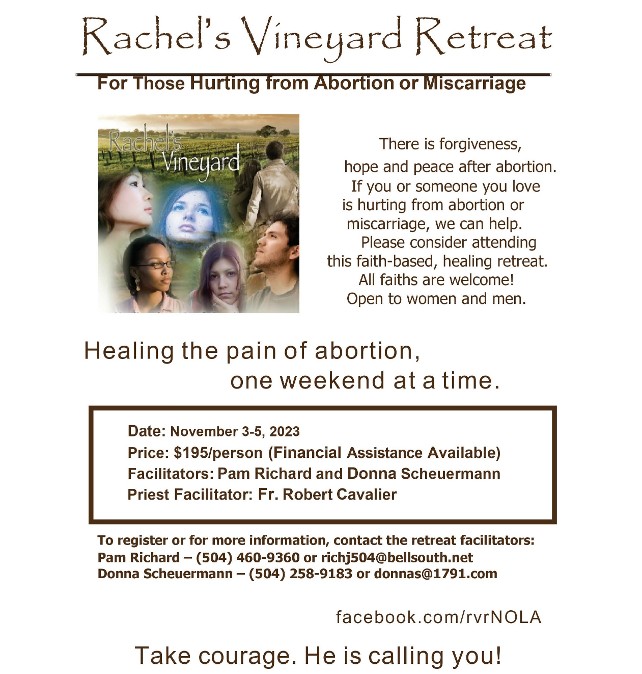 PONCHATOULA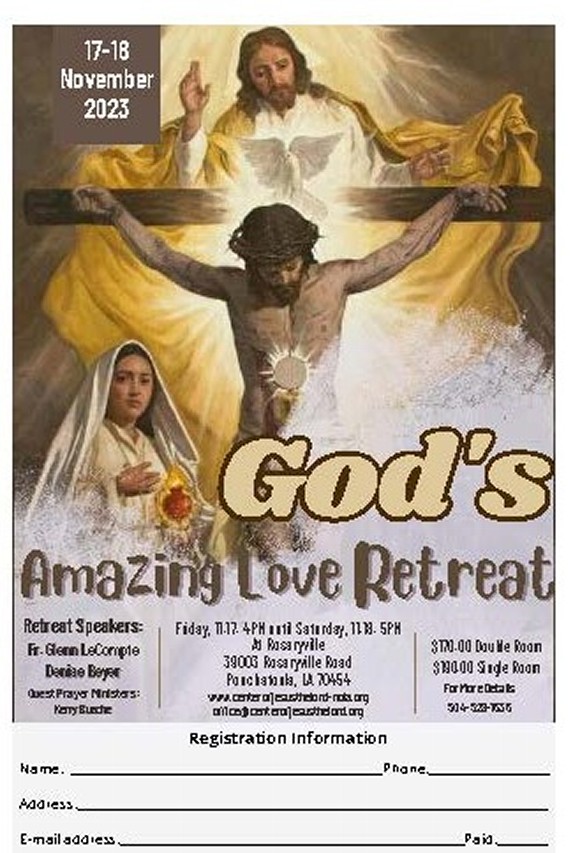 COVINGTON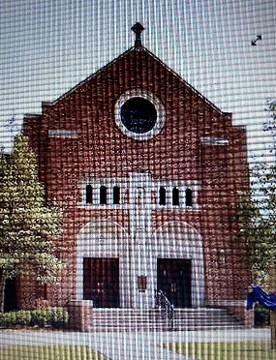 ST. PETER CATHOLIC CHURCH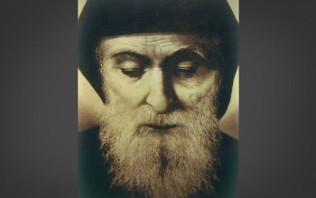 MARONITE LITURGY
Saturday, August 26, 2023
Saturday, September 23, 2023
Saturday, October 28, 2023
Saturday, November 11, 2023
For more about St. Sharbel and the growing Maronite Liturgy in Louisiana, please click here.
OSYKA, MS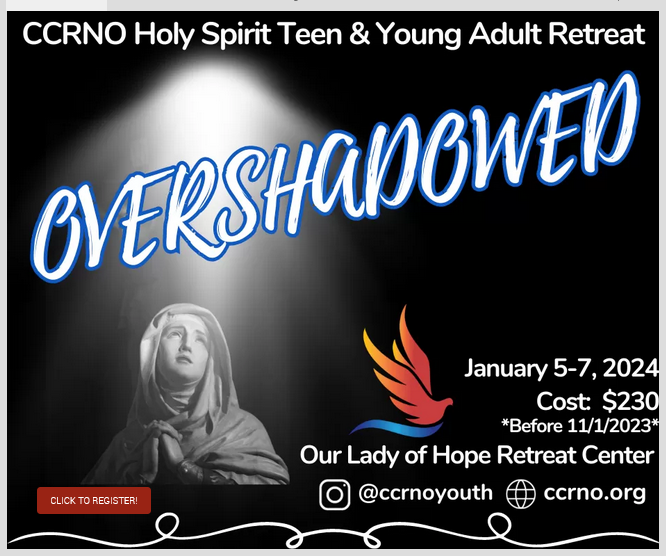 To obain information about this retreat, please click here.
SLIDELL
OUR LADY OF LOURDES PARISH

Every Monday!
Holy Mass and Healing Service
6:00 Praise & Worship

6:30 Holy Mass
Laying on of hands after Mass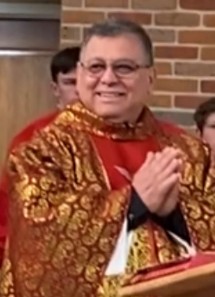 Celebrant: Fr. William Mumphrey
There have been both spiritual and physical healings in this ministry in Slidell.

ATTENTION: Our Lady of Loures has an Adoration Chapel for visitation!!!
KENNER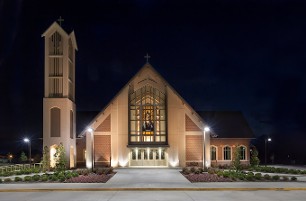 DIVINE MERCY CATHOLIC CHURCH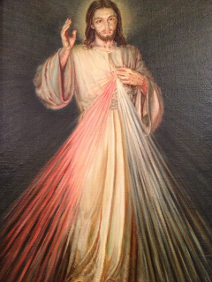 SUMMIT NIGHTS
New Heights in Faith.Rooted in Community.
Summit Nights are a monthly opportunity for all parishioners and friends of the parish to spend time with the Lord in Eucharistic Adoration. These events will feature praise and worship, a short testimony designed to inspire you to reach new heights in your faith, and communal Eucharistic Adoration.

2023 Summit Nights on Wednesdays at 6:30pm are:
July 12th
August 9th
September 13th
October 11th
November 8th
December 13th
ATTENTION: Divine Mercy Parish has an Adoration Chapel for visitation!!!
ST. BENEDICT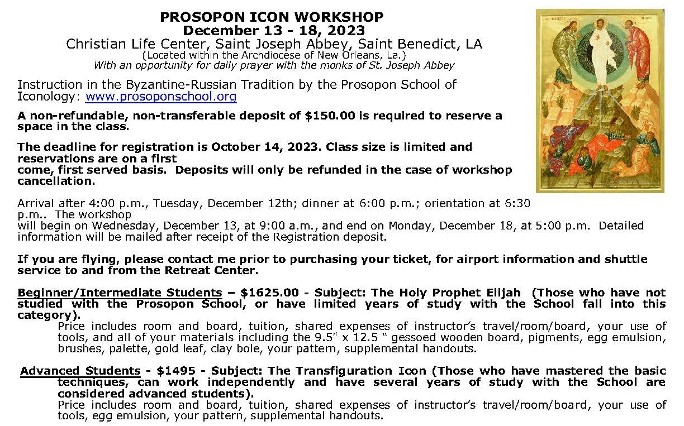 To obtain information or a registration form, contact:
Christine Daunis - Phone: 225-252-3090
Email: christinedaunis@yahoo.com
NEW ORLEANS
NOTRE DAME SEMINARY


NEW ORLEANS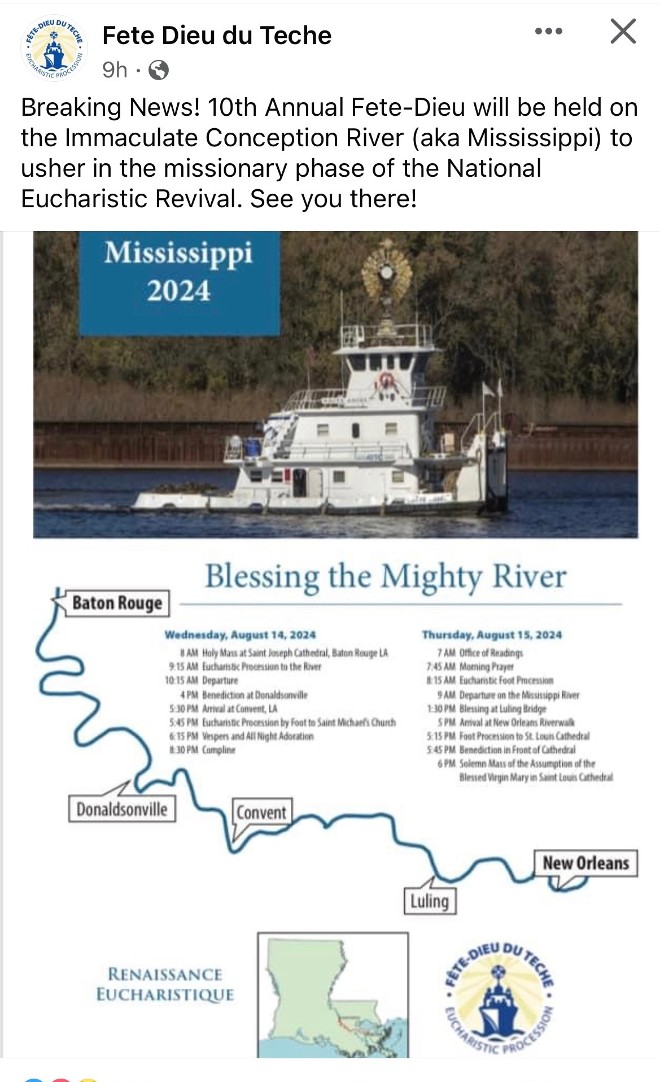 LULING
ST. ANTHONY OF PADUA PARISH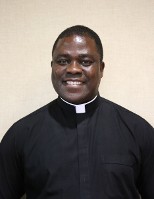 Fr. Anthony Odiong, Pastor
Fr. Anthony presides over a Mass at 6:00 pm immediately followed by a Healing Service and Benediction on the last Thursday of each month.
Important!: Due to Fr. Anthony's schedule, this Mass & Healing Service is subject to change. Please click here to check with the parish for current times and dates.
METAIRIE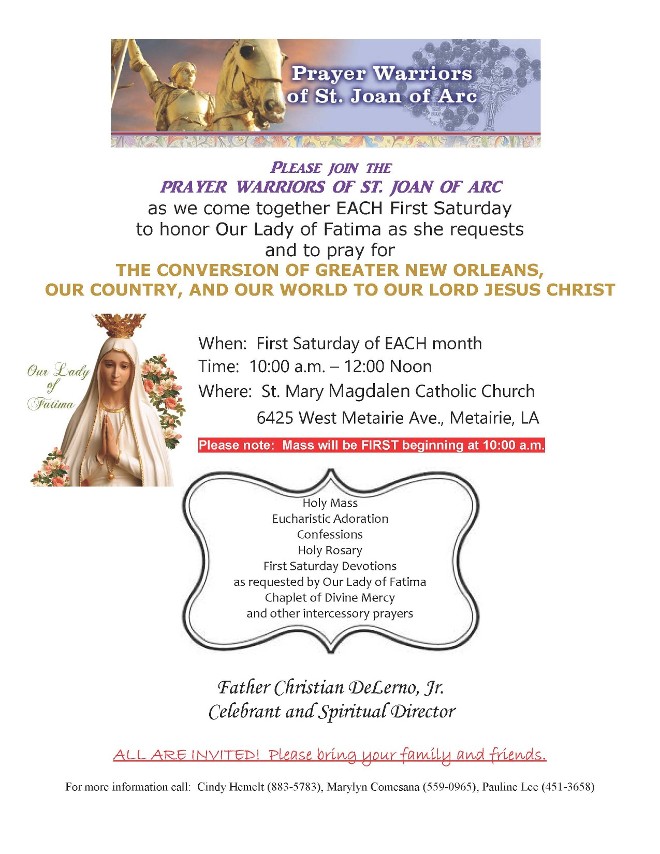 METAIRIE
DEVOTION TO THE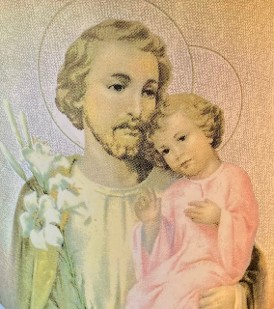 CHASTE HEART OF ST. JOSEPH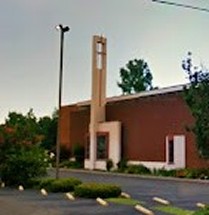 St. Mary Magdalen Catholic Church
Each First Sunday after the 6:00 pm evening Mass
There is a booklet available that can be downloaded.
For more information, contact Ron via email at Ron@PurgatoryPeople.org
or call (504) 233-0218 and leave a message.
LULING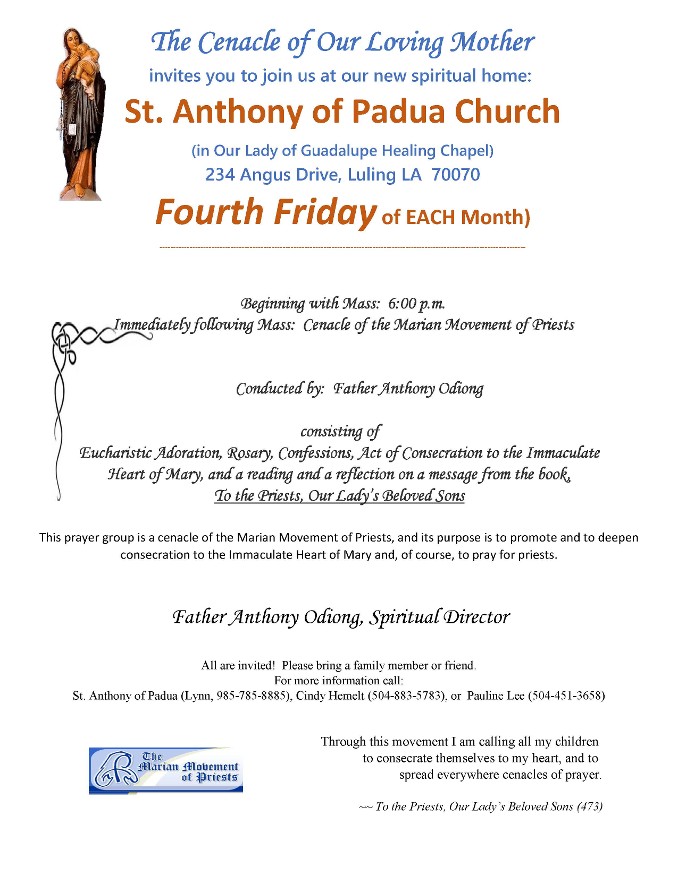 NEW ORLEANS

To see all the upcoming events, click here.
NEW ORLEANS


Catholic Community Radio broadcasts Catholic programming across New Orleans, Houma and elsewhere. For information and its programming and events connected to it, click here.

LULING
MAKE A PILGRIMAGE TO:
Our Lady of Guadalupe Healing Chapel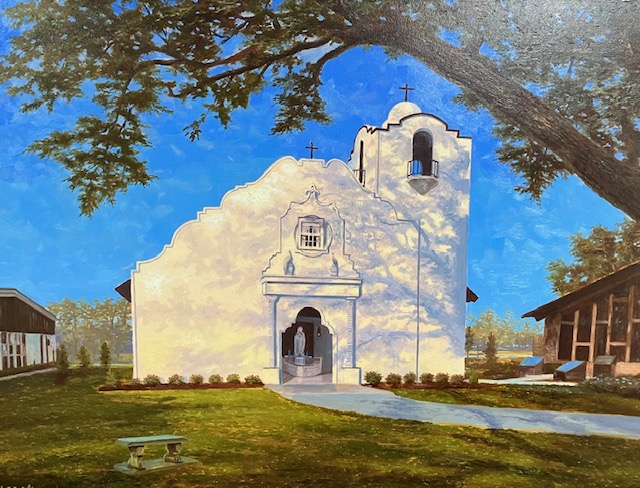 For more about the chapel, click here.