NEW ORLEANS AREA


LISTED BELOW ARE THE EVENTS SUBMITTED IN THE NEW ORLEANS DIOCESAN AREA. SCROLL ALL THE WAY DOWN TO SEE ALL THE EVENTS.
GOT A MULTI-PARISH LOUISIANA CATHOLIC EVENT YOU WOULD LIKE LISTED? PLEASE INQUIRE OR SEND YOUR MULTI-PARISH EVENT TO louisianawim@protonmail.com
ARCHDIOCESAN "CLARION HERALD" publication, click here.
METAIRIE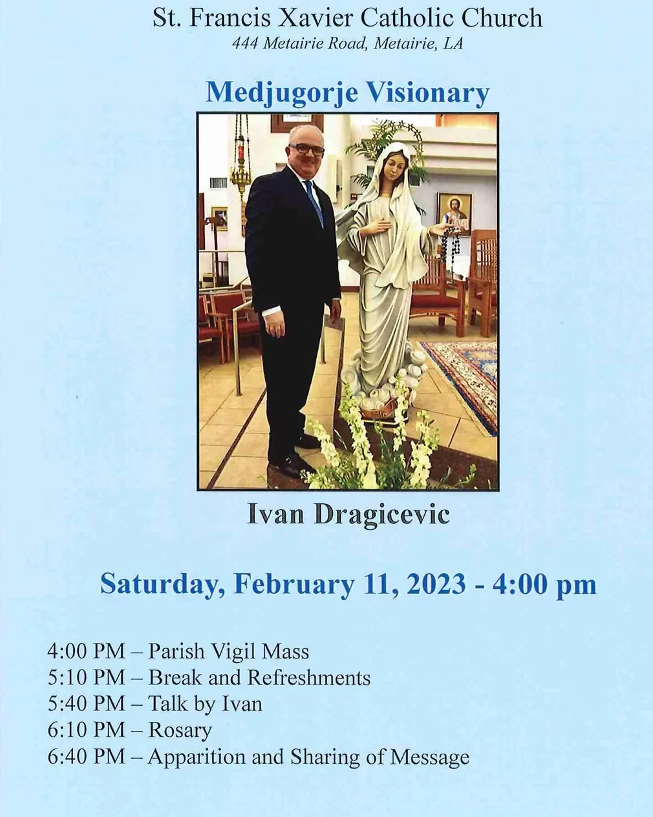 LACOMBE
SAVE THE DATE!
HOLY SPIRIT NOVENA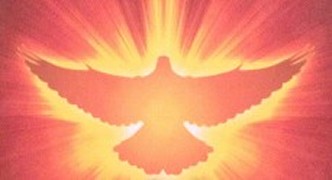 St. John of the Cross Catholic Church
May 19 through May 27, 2023 starting at 6:30 p.m.
MORE INFORMATION ABOUT THE NOVENA WILL FOLLOW!
NEW ORLEANS

NOTRE DAME SEMINARY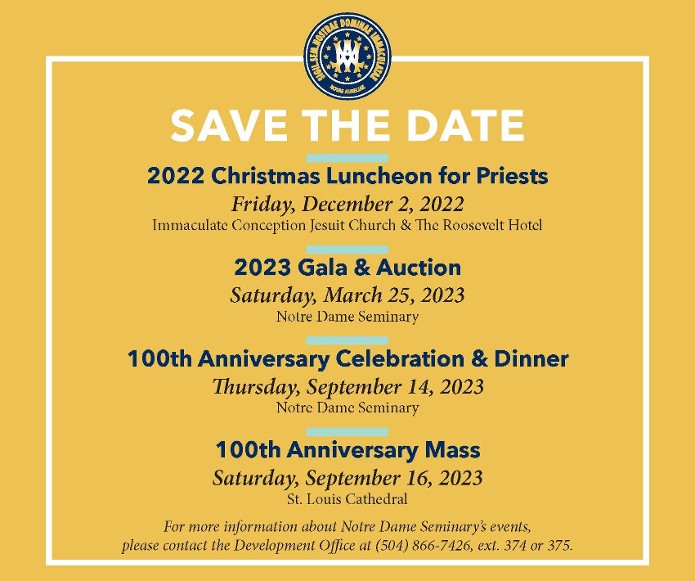 NEW ORLEANS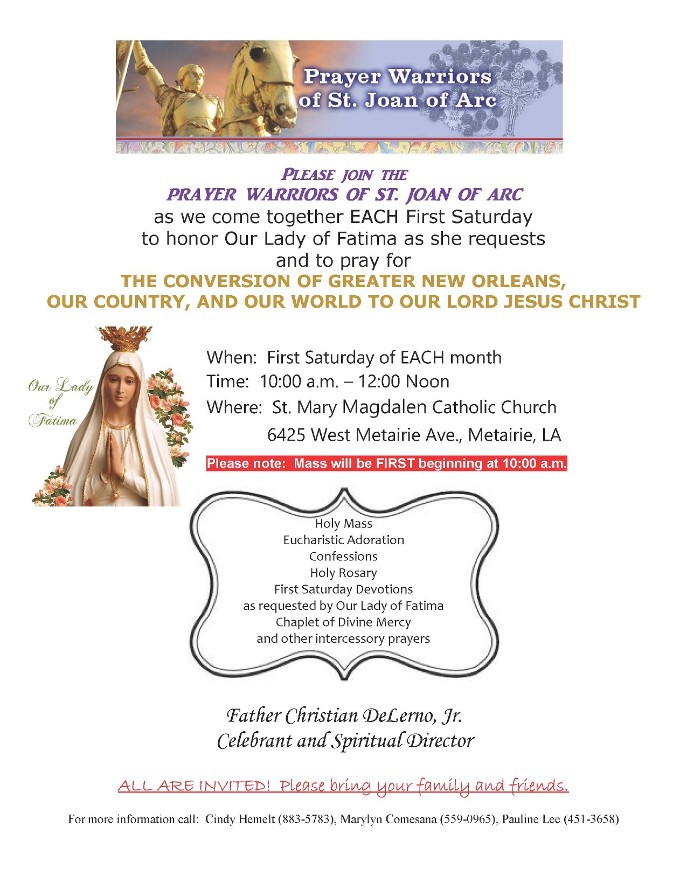 LULING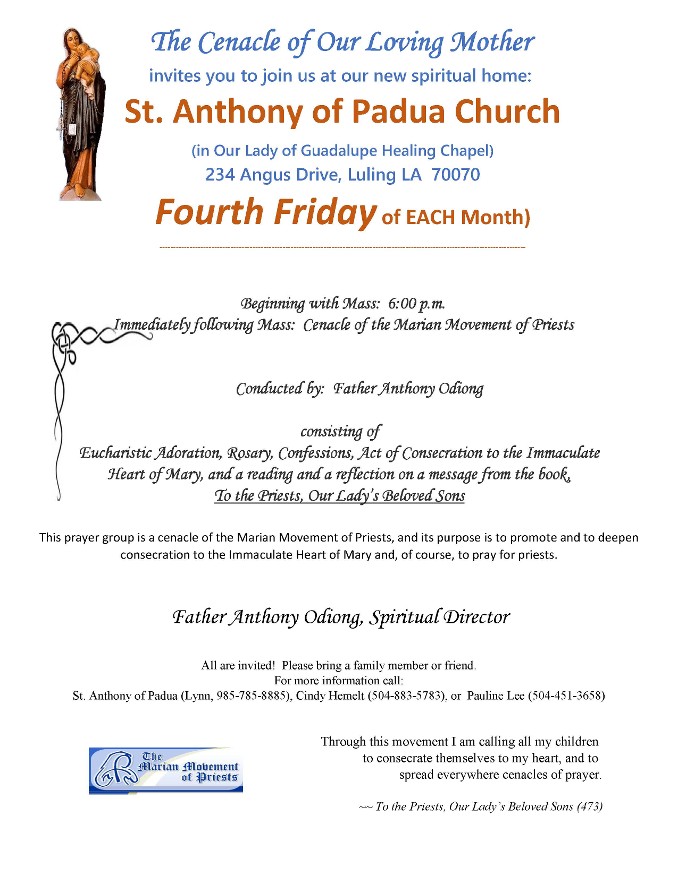 NEW ORLEANS

To see all the upcoming events, click here.
NEW ORLEANS


Catholic Community Radio broadcasts Catholic programming across New Orleans, Houma and elsewhere. For information and its programming and events connected to it, click here.