BATON ROUGE AREA


GOT A MULTI-PARISH LOUISIANA CATHOLIC EVENT YOU WOULD LIKE LISTED? PLEASE INQUIRE OR SEND YOUR MULTI-PARISH EVENT TO louisianawim@protonmail.com
BATON ROUGE

Catholic Community Radio broacasting Catholic programming across Baton Rouge. For information and its programming and events connected to it, click here.

To listen live to Catholic Community Radio, click here.
Jeff Blackwell's miraculous story of healing, click here.
PLEASE SCROLL DOWN TO SEE ALL EVENTS!
BATON ROUGE
PIERRE PART
HOLY MASS AND HEALING SERVICE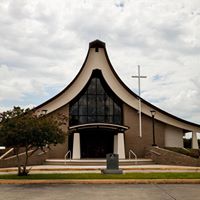 St. Joseph the Worker Catholic Church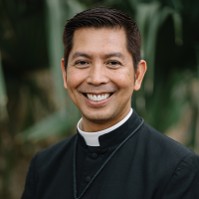 Father Robert-Joel Cruz and the
PAX CHRISTI HEALING MINISTRY
Thursday, November 30, 2023
Rosary @ 6:30 pm, Mass @ 7:00 pm
BATON ROUGE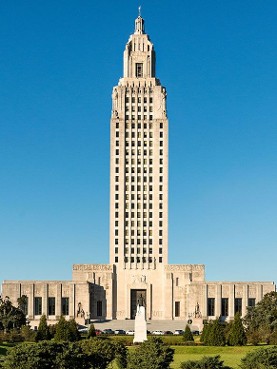 NATIVITY SCENE IN THE
LOUISIANA STATE CAPITAL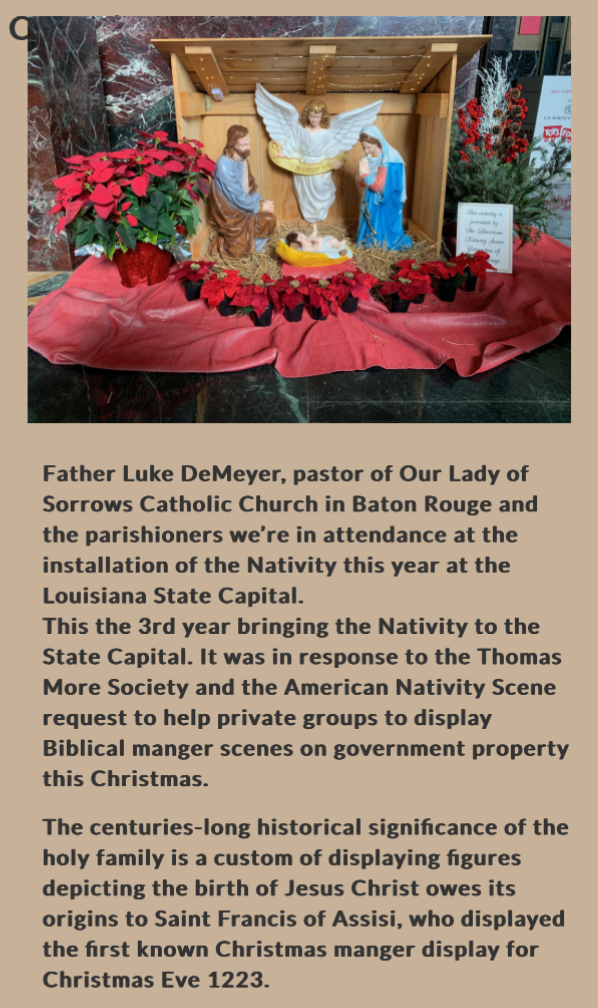 The State Capital Hours: Open 7 days days a week from 8:00 am to 4:30 pm (Central Time) except for Christmas Day and New Year's day.
EVERYONE IS ENCOURAGED TO TAKE YOUR CHILDREN AND GRANDCHILDREN TO SEE THE NATIVITY SETTING IN THE LOUISIANA STATE CAPITAL.
For more on this and much more, click here.
BATON ROUGE
PROCESSION
Starts at
ST. JOSEPH CATHEDRAL
On Saturday, December 9, 2023
Starting at 9:00 am
to the
LOUISIANA STATE CAPITAL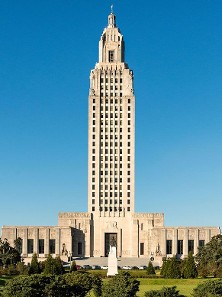 with the

STATUE OF OUR LADY OF AMERICA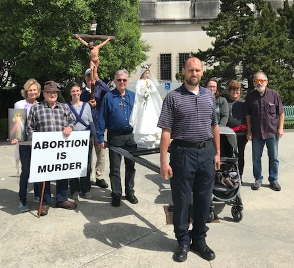 Then procession returns to the Cathedral
All are invited!
BATON ROUGE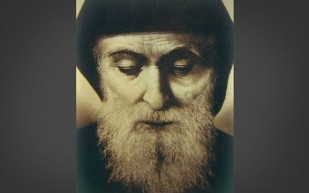 St. Sharbel, Hermit
St. Sharbel was a 19th century Maronite Hermit renknowned for his intimacy with God before his death. After his death his popularity spread as many witnessed or experienced miracles through his intercession. For over 50 years a Maronite Liturgy has been held in Baton Rouge, seeking the prayers of St. Sharbel, that we might know God intimately. For the past 17 years we have been St. Sharbel Maronite Mission of Louisiana.
ST. SHARBEL MARIONITE CATHOLIC CHURCH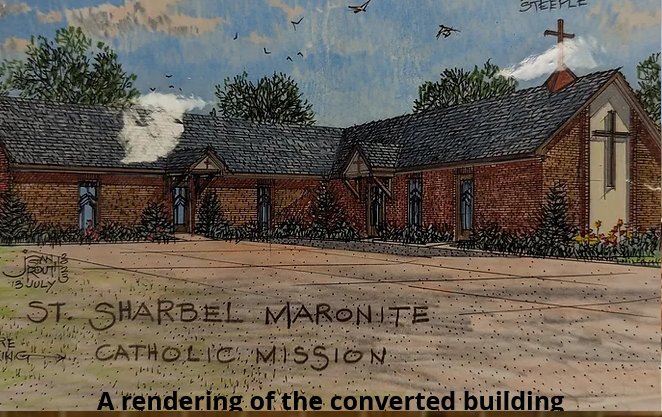 18768 Jefferson Highway, Baton Rouge

Mass on Sundays at 11:30 am and on Wednesdays at 6:30 pm at the Jefferson Highway church location.


For more information on St. Sharbel Maronite Mission of Louisiana and other Masses in Lafayette, New Orleans, Covington and Lake Charles areas, please click here.
PONCHATOULA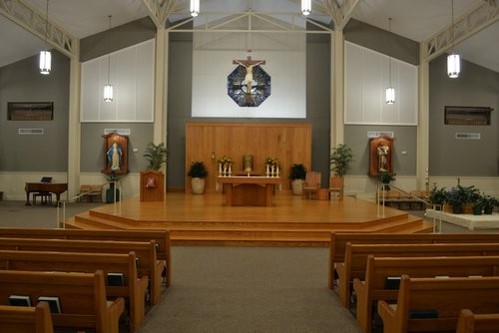 ST. JOSEPH CATHOLIC CHURCH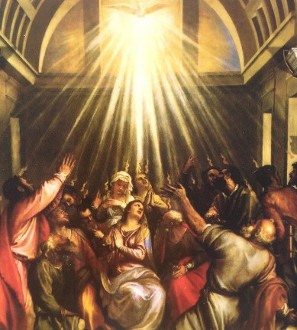 WORD & WORSHIP
Charismatic Prayer Meetings every Tuesday at 7:00 pm
Scripture, Praise & Worship, Testimony, Intercessory Prayer

ALL ARE WELCOME!
BATON ROUGE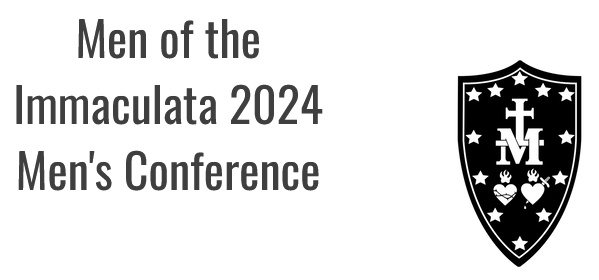 at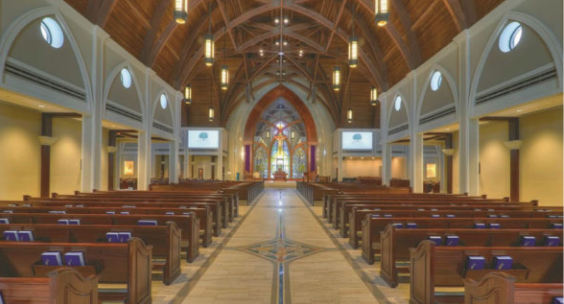 ST. GEORGE CATHOLIC CHURCH
Saturday, February 17, 2024
For more information and to register, click here.
BATON ROUGE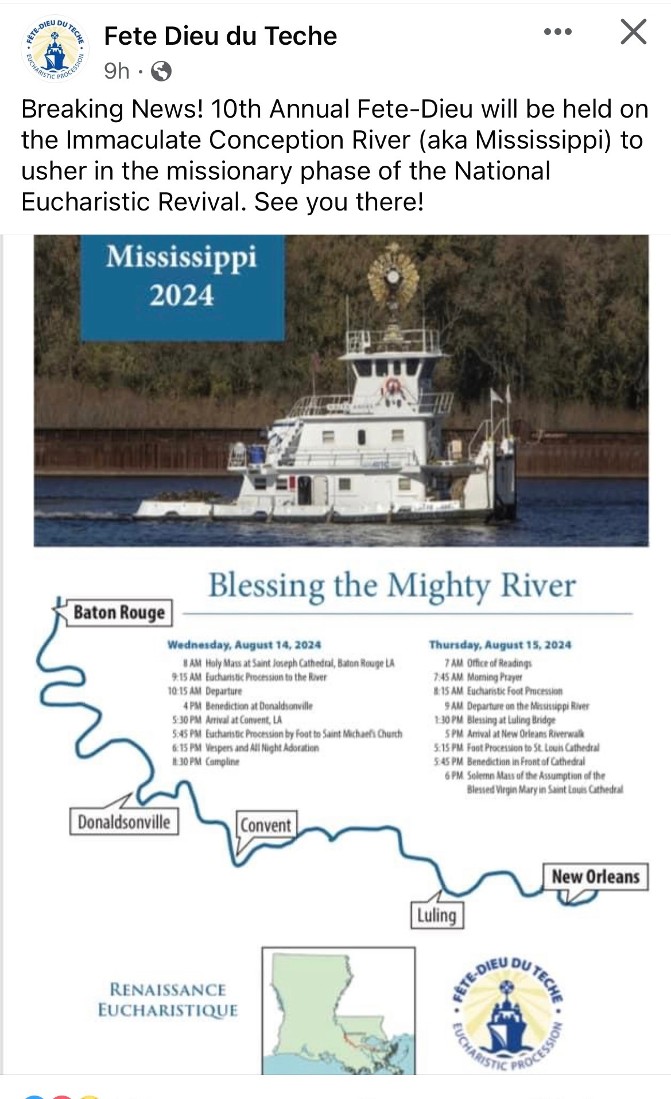 BATON ROUGE
SPIRITUAL RETREATS


The Connolly Family, from Baton Rouge, acquired, consecrated and dedicated the Connolly Game Ranch in the Buffalo Gap/Tuscola area of Texas to the Sacred Heart of Jesus and the Immaculate heart of Mary. Out of that rural location many wonderful things have happened (and continue to happen) to its visitors and pilgrims. Lives are changed!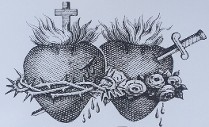 It is sacred, holy ground complete with a consecrated Altar, stations of the cross and a beautiful grotto that elevate a visit to the ranch to the level of an an "Experience".
To see more about their retreats and to learn more about what is available at this ranch for all as well as how the ranch gives back to meet the needs of many, start by clicking here.

PIERRE PART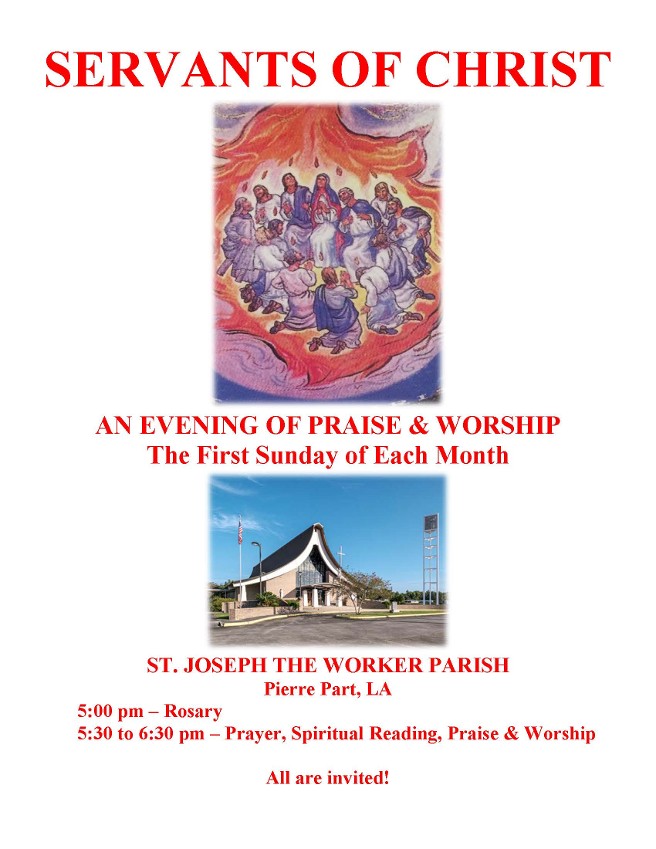 While in Pierre Part just across Belle River bridge from St. Joseph the Worker Church (in background) is Virgin Island. Spend some time there! Great place to make a pilgrimage.