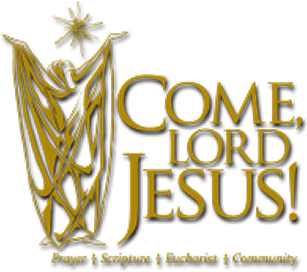 More Come, Lord Jesus Bible Study groups are opening across South Louisiana.
It's a program that was developed in the Diocese of Lafayette, Louisiana, USA in the late sixties and early seventies by Father Conley Bertrand, a parish priest. Graced with a love for prayer and Scripture and an ardent zeal, he sought to communicate these qualities to his parishioners. Come, Lord Jesus! is the fruit of many years of prayer, reflection on Sacred Scripture, and experimentation.
This inspiring program is a complete study of the Sunday Readings, including Gospels (Be My Witness), Epistles(Love One Another) and the Old Testament(Give Glory to God) in three separate volumes. Following the Liturgical Calendar and utilizing the Catechism of the Catholic Church, members grow in sanctification through prayer, Scripture, Eucharist, and Christian community.
TO SEE ALL THE INFORMATION ABOUT THIS MOVEMENT, VISIT ITS WEBSITE BY CLICKING HERE.