ROSARYVILLE SPIRIT LIFE CENTER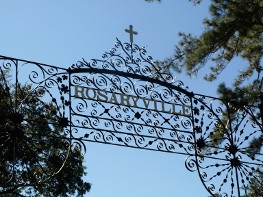 The mission of Rosaryville Spirit Life Center is to provide opportunities for spiritual growth for individuals and groups. In a spirit of hospitality, Rosaryville offers its holy grounds as a nurturing environment to those seeking a deeper relationship with God, self, neighbor and all of creation.
For all the information about this retreat and life center, click here.