HOUMA-THIBODAUX AREA CURSILLO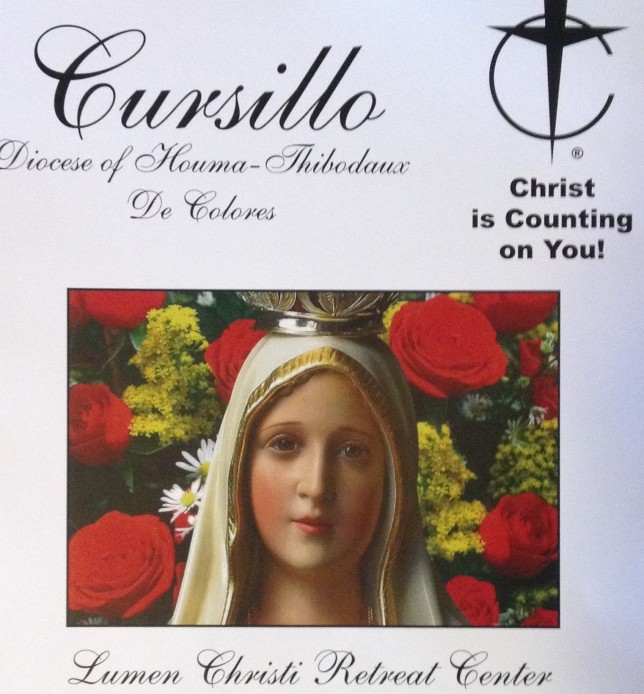 CURSILLO
DIOCESE OF HOUMA-THIBODAUX
EUCHARISTIC PILGRIMAGE TO
EWTN AND THE SHRINE OF THE MOST BLESSED SACRAMENT
Sunday, June 4, 2017 - Tuesday, June 6, 2017
Pilgrimage group will:
Attend a live show of At Home with Jim and Joy
Visit Mother Angelica's gravesite
Visit gift shop...and more
Group will worship and pray together as follows:
Mass
Adoration
Rosary
Divine Office
Healing Service
Confession
Divine Mercy Chaplet
The group will depart from the Tourist Center in Matthews at 2:00 pm on Sunday, June 4th and will return at 11:00 pm on Tuesday, June 6th.
For more info contact: Rosa Sampey at 985-537-5667
Spiritual Directors: Fr. Roch Naquin and Fr. Dean Danos
For upcoming Cursillo dates, scroll down this page!!!
To find out more about upcoming
men's and women's retreats, contact:
Fr. Dean Danos at 985-872-2946
Or click here.