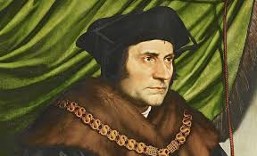 St. Thomas More, Pray for Us
LOUISIANA - ITS DARKNESS OF JUST-US
INTRODUCTION
All the pages listed above this page on the legend to the left are positive in nature designed to help evangelize others. That has always been the intent of this website...to make one more excited about one's faith. For such pages, that will continue to be its intent. It is important that before continuing on in these particular pages, you please briefly visit the "Home" page of this website to get a better foundational understanding of what you read here.
Starting in February of 2019, there will now be a portion of this website that will address the "negative" or a portion of the "darkness" within Louisiana. It will be a narrative of the author's personal journey over nearly 50 years of work experience. A journey that has consistently been tied back to the land we call Louisiana. Many times there have been influences to leave this State but through it all Louisiana has remained "home". That journey changed greatly on March 1, 1992 at about 3:00 pm.
At that time the Blanchard I litigation in St. Mary Parish was in full movement with anticipated environmental cleanup soon to occur. There had been a reversal decision by the First Circuit Court of Appeal of a District Court decision and that litigation was being remanded back to St. Mary Parish for trial. At the same time a Federal Grand Jury Investigation regarding environmental contamination in Lake Salvador by certain parties was ongoing in Jefferson Parish. The author was not a target of that investigation but was expected to be called as a witness. Additionally, there was a soon-to-be-filed litigation in Jefferson County, Alabama (Birmingham) that was directly connected to the Grand Jury Investigation in Louisiana. Additionally, an action in Terrebonne Parish, Louisiana was to be filed in regard to a docking and loading facility in Jefferson Parish, Louisiana. All those matters were intertwined and substantively connected. Many of the same "cast of characters" crossed over from one action to the other and that will be all laid out over time by documents placed here.
As that unfolding of information is brought forth, you will be entering into a darker side of Louisiana. Into a "dark zone" that is not a pleasant place to go for many. You will be entering into Louisiana's "selective justice system" or the "just-us" zone.
This story, that shall be told over time, will attempt to demonstrate document-by-document how selective just-us works in Louisiana through the author's own personal encounters. There are many others out there with their own stories. Do not hesitate to contact this website, if you want to share your story.
Over the weeks and months ahead the author will place on this website hundreds of pages of documents and information that will span 30+ years of personal litigations and other actions that, unless displayed in this manner, will likely never see the light of day and be able to be known or considered by the public. The author will send you to litigations where there are thousands of additional pages of information to support and expand on what shows up here. In many cases, you will be sent to the exact recorded and numbered pages within those filings. That will make your follow up much easier.
Many of the names in what will show up here in the future will surprise you...some will not. Not much commentary will be needed from the author. Just enough to connect the actions together for the sake of clarity. The documents will speak for themselves...loud and clear. Many of the actual documents you will view have never been seen before. They are buried deep in the records of courthouses in places that are as quiet as tombs. Many hidden secrets lie in those records. If not displayed by this website, they will likely never be seen or known about by others. Many of the documents have been seen and/or used in courtroom hearings, depositions, etc. but have not been easily avialable to the public, the press and/or any other stakeholder that might have an interest to know such things. Stakeholders, please contact us for more information in your area of interest.
Much more is to come over time as we build the files and the links and tie in the different litigations and parties to demonstrate how innocent Louisiana citizens are subject to a just-us system that is selective and out of control without a willingness to fully discipline itself. Much of what will be brought forth has been in civil proceedings and/or regulatory actions but when we get into the public record tampering issues (such as the court itself modifying and destructing public litigation records), the ramifications may extend well over into the criminal side of the law as well and bring in a whole other group of interested parties. There may be persons sitting in jails or prisons that have had words deleted or inserted in transcripts to their detriment. It happened to me. As I have argued by filings before the Louisiana Supreme Court in 2003, when words are taken out, who decides which words?
Additionally, we will lead you to persons that have been individually doing their own investigations for even longer than the author with ramifications that impact numerous people and the lands they owned (or should own) for many years. The work has been done. The story is waiting to be told. We will lead you to other persons that have had their lives changed forever by courtroom antics that are only made for stories of fiction.
It is only because the judicial system has simply refused to consistently and equally carry out the mandates required by the State Constitution to serve all the public that this must now be done this way. The author has personally traveled through the court system since 1986 as a non-attorney, as a plaintiff and as a defendant to try and address certain wrongdoings that have been perpetuated by others but has been unsuccessful to-date. The author has spent all these years because of a great respect for a just judicial branch of government. Much of that journey has been pro-se in certain actions. Not a place one likes to be. To be playing a game where the rules are selectively enforced by the authorities in positions of power is not a good place to be.
We will initially break this information down into chapters named after certain actions (that include but will not limited to) the following:
Blanchard I litigation in State District Court in St. Mary Parish, Louisiana
Blanchard II litigation in Federal Court in Lafayette, Louisiana
Blanchard III litigation in State District Court in Jefferson Parish, Louisiana
Blanchard IV litigation in Federal Court in Lafayette, Louisiana
Blanchard V litigation in State District Court in St. Mary Parish, Louisiana
As explained above, there will ultimately be many more chapters or actions included that the author has been personally involved in over these years. From Jefferson Parish, Louisiana to Calcasieu Parish, Louisiana. From judiciary and attorney disciplinary complaints (not acted on) to regulatory filings and public records information that will at times be unbelievable. It will bring us to the Louisiana Supreme Court more than once - with sad results. You will be disappointed at times and angry at times. That is OK. The important thing is what you do with that disappointment and anger. Always attempt to act righteously. Because of the many years this has taken to put together, many of the individuals have passed on into eternity. But, this is about no one person. It is about darkness within systems that have been established to protect us. It will take some time to do all this but it will be worth it to expose the DARKNESS OF JUST-US!
These pages will change regularly as more narrative and filings are added in truth and accuracy. I have been told that as these pages become more revealing there will be attempts to hack them and take down this website as well as divert visitors away from it. Alternative hosting sites with extreme security are already being explored and you will advised accordingly.
And so now, with what we have, we shall begin!
To contact the author:
Email: macleanland@bellsouth.net