This page last revised on 02.23.2021
It is possible certain links might not display linked documents. That happens during revisions of this page. Links are being reinstalled as discovered. In the interim, a visitor can check back or contact the author for the document that you may be trying to link to.
- - - - - - - - - - - - - - - - - - - - - - - - - - - - - - - - - - - - - - - - - - - - - - - - - - - - - - - - - - - - -
LOUISIANA

THE DARKER SIDE!
LOUISIANA HAS A DARKER SIDE!
IT IS OFTEN WITNESSED AT ITS WORSE AND IN ITS MOST DAMAGING WAY IN ITS JUDICIAL SYSTEM! IN THAT SYSTEM IT POTENTIALLY IMPACTS ALL PEOPLE.

EQUAL JUSTICE FOR ALL IN LOUISIANA
AT ALL TIMES - NO!
IN LOUISIANA, WE (AT TIMES) HAVE A VERY SELECTIVE "JUST-US" SYSTEM! SERVING JUST A SELECT FEW.

WE MUST SEEK THE TRUTH AND JUSTICE FOR ALL, AT ALL TIMES, OR WE WILL PERISH AS A SOCIETY LIVING IN OUR OWN SELF-MADE DARKNESS!

AS WE ARE TOLD, WE ARE NOW LIVING IN A
"DARK WINTER"!
BY CLICKING ON THE TERM ABOVE, AS ONE CAN READ, THAT IS NOT JUST AN IDLE TERM. IT HAS A VERY SERIOUS AND REAL MEANING. IT WAS USED BY JOE BIDEN FOR A REASON.

DARKNESS OFTEN COMES FROM MANY DIRECTIONS. TODAY, IN OUR CURRENT EVENTS, WE HAVE WITNESSED HOW COURTS HAVE FAILED THE PUBLIC IN OUR MANY CURRENT STORMS. THAT HAS BECOME VERY APPARENT TO MANY. OBVIOUSLY, THIS PHENOMENON EXTENDS FAR OUT OF LOUISIANA. WE SEE THE FAILURE OF COURAGE ALL THE WAY TO WASHINGTON D.C. THIS WEBSITE WILL STAY FOCUSED ONLY ON LOUISIANA COURTS.

INSPIRED BY ST. KATERI TEKAWITHA AND SEEING HOW SHE FACED THE MANY STORMS IN HER LIFE, AFTER PERSONALLY FAILING TO GET THE JUDICIAL COURT SYSTEM TO SELF-ADDRESS THE SELECTIVE "JUST-US" SYSTEM IN LOUISIANA (AS EXPERIENCED IN THIS AUTHOR'S PERSONAL JOURNEY SINCE 1986), THIS WEBSITE COMMENCED IN 2019, TO ACT TO FACILITATE SOME POSITIVE CHANGE IN THE EXISTING LOUISIANA "JUST-US" SYSTEM. (Patron saint of ecology, the environment and for the proper care of all God's creation.)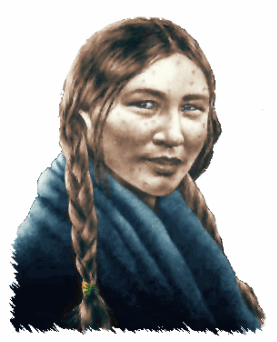 St. Kateri Tekawith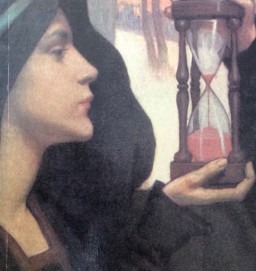 TIME IS OF THE ESSENCE!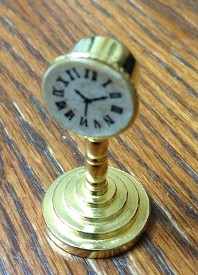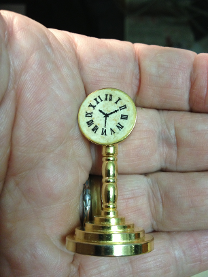 IT IS TIME! WE MUST SPEAK UP NOW!
IT IS TIME! WE MUST NOT STAY SILENT!
SPEAKING OUT CAN BE VERY SWEET!
BUT, LIVING IT OUT CAN BE VERY SOUR !
Revelation 10:10 reads as follows: "I took the small scroll from the angel's hand and swallowed it. In my mouth it was like sweet honey, but when I had eaten it, my stomach turned sour." Commentary on that verse reads as follows: The "small scroll was sweet because it predicted the final victory of God's people; it was sour because it also announced their sufferings." (USCCB).
To simply profess, by our mouths, these truths is sweet but then to chew it and swallow it, and subsequently to try and live it out, can be an altogether different experience. Often quite sour or bitter to the taste! Painful! Suffering is typically the result. It is indeed a "Bittersweet" experience, we must face, when we attempt to live the Gospel message instead of only speaking it.
The Louisiana state symbol is actually one of suffering and sacrifice! The mother pelican sacrifices herself in order to save her young chick (see image below)! Read more about that in the internal webpage titled, "Louisiana and the Eucharist" and its subpage "Pelican Resolution". It was an act of "sweetness" for her to feed her chicks. At the same time, it was a bitter one for her to pull away her own flesh and blood to feed them. She is willing to assume and embrace the pain and the sacrifice of that act!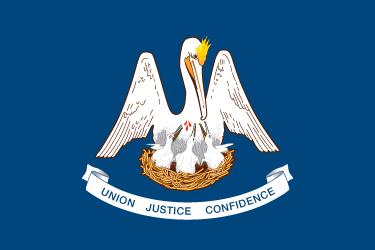 As Louisiana Christians, we need to be true to who we profess ourselves to be, we cannot run from the hard responsibity to try and live the Gospel each day in all situations. In doing so, oftentimes, we must go to places we would rather not have to go. We must do things we would rather not do. Remember St. Peter and "Quo Vadis" .
QUESTION TO EACH: WHERE ARE YOU GOING?

In connection with that question, commencing in February of 2019, this author began a new section of pages within this website to better illustrate an attempt to live out the Gospel message in the middle of a dark "just-us" system. Since that time, many readers have watched this new section greatly grow and follow it regularly.
Since 1986 through the court rooms of Louisiana, this author has seen many wrongful acts perpetuated within the "so-called" Louisiana Judicial System. Acts seen with the eyes of one who is not an attorney. Seen by one who believed that those court rooms was where justice took place. That was truly a simplistic and naive belief. Many years ago, an elderly attorney in Metairie told me "what you are fighting, you will never see justice in the courtroom". At the time, it made me angry. How could that be? But now, I understand what he was trying to tell me. He was telling me I was fighting the "just-us" system.

These many years have exposed judicial wrongdoings in a least the following areas of interest:
1. Lawyers acting unethically with no accountability or discipline.

2. Judges acting unethically with no accountability or discipline.

3. Abuse of the elderly clients by attorneys. In this narrative, the elderly widow (Betty Blanchard [died in May of 2007]). Below you will read the affidavits she wanted disclosed.

4. The corruption of and the useing of corrupt court records for the benefit of one party. (When this type of thing occurs, it potentially involves not only civil proceedings but also criminal proceedings. This act goes to the heart of death penalty argument.) Brought this all the way to the Louisiana Supreme Court but no corrective action taken. The bad fruit of no action displays itself in many other court venues.

5. Oil and gas companies failing to fully remove public hazards from the environment in a timely manner.
6. Rampant disregard for poor, rural (mostly minority communities) in the face of public hazards left to mix in the environment so as to become undetectable over time.
7. Possible abuse of funds by the United States of America (in a least the Blanchard matters).
8. The judicial system and regulatory bodies, at times, actually facilitating the withholding of all the information concerning public hazards remaining in the environment against public law and policy.

Quite a few times since 1986, the author has had to act pro se (represent himself) in civil proceedings and/or before attorney/judicial disciplilnary commissions. Not being an attorney and oftentimes being adverse to powerful attorneys, that was certainly not desireable. (It is often said that when one represents oneself in court, a fool has a fool for an attorney. That was likely the case for this author but the alternative would have been to automatically loose the action by de fault. Not an option.)
Pro se representation was typically for one of these reasons:
1. No attorney could be found that would/could confront the "just-us" system.
2. The author had insufficient funds to pay for the representation needed and the action did not favor a contingency fee relationship.
3. No out of Louisiana attorney was known by the author that could satisfy the first two reasons.
In the beginning, when that pro se representation was required, the author made a major error. In believing that courts and/or disciplinary bodies were actually trying seek justice in the matter, too much information was given to the opponent. That was a serious mistake at the time. It allowed the opponent to:

1. Immediately and fully prepare a sufficient defense with the author's factual information.
2. Have to much "wiggle room" in too much information that the author had supplied in good faith!

Those were hard lessons to learn over the years. That cost me many years and failures. Therefore, in this present venue, only certain limited information will be placed on these pages to follow and that will begin with the Blanchard I Litigation action. But, it will only be a part of the information possessed. Most will be personally retained for later use and will be used when (and only when) required as necessary and/or advantageous, when the lies and accusations come forth.
(Note: At times, the certain pages named below may not fully appear due to construction going on within those pages. In the event any particular page is not shown at a particular time you search, please feel free to directly contact this author to discuss that page in person or via email. The author's contact information is located on the "History/..." or "Contact" pages of this website. When all pages are published for viewing, the pages are:

Louisiana - THE DARKNESS OF "JUST - US"
On that dark page, the short story is of certain lawyers and judges in the legal system of Louisiana protecting one of their peers (with great political influence) and then later protecting itself for the actions taken while earlier protecting that corrupt lawyer, after his death.
While living, he and his business associates tried to take from his client (an elderly widow) her land and minerals as well fully remove serious contaminants from her land. (Of course, those contaminants do not tend to stay only on the land of origin.)
The author simply fell upon the attempted theft and public crime in 1985 and although the widow has also since died, the author has persisted in trying to accomplish what he told her he would do since 1986. The author never imagined that he would ever see such systemic power used wrongly in a system established to protect the public.
As earlier written, much of that journey has been pro se. It has been very hard to find attorneys that wanted to go against the "machine" that has shown itself within the Louisiana judicial system in this narrative. Therefore, the author has been force to now move his efforts to this website to try and correct a public wrong that impacts us all.

Louisiana "Just-Us" System on Public Trial
On that dark page, just a few stories of others that have been impacted by the Louisiana "just-us" system.
Before and Surrounding the Litigations
On that dark page, more of an overview.
The Blanchard I Litigation in St. Mary Parish, LA

On that dark page, if shown, are certain facts specific to the subject property. A few of the admissions, that began the whole journey, can be read here and here.
Mrs. Betty Blanchard died in May of 2007. After being misled by her personal attorney in August of 1994, once she discovered she had been misled, she became very angry. She wanted certain facts concerning her legal representation by others to be memorialized in affidavit form and used. She and her daughter (Ms. Nancy Blanchard) spent the time and expense to prepare and sign certain affidavits. She wanted the truth to be declared in public. She died before she could see these truths come out in court. So, in accordance with her wishes, her affidavits are being disclosed in this venue as follows:
Blanchard affidavit No. 1
Blanchard affidavit No. 2 (Note: Affidavit's exhibit not signed by Blanchard.)

Blanchard affidavit No. 3
The Blanchard II Litigation about St. Mary Parish, LA

On that dark page, more of the Blanchard I but in another venue. The author was not a party to this litigation.
Federal Grand Jury Investigation in Jefferson Parish, LA

On that dark page, some of the same players acting badly in other venues and other lands. It is all about not wanting to spend the money to environmentally remediated.
Paul Maclean vs. G. Tim Alexander, III, et al in St. Mary Parish, LA

On that dark page, what can happen when you trust your attorney.

The Blanchard III Litigation in Jefferson Parish, LA

On that dark page, more of the Blanchard I but in another venue. The author was not a party to this litigation. Not allowed to intervene into a litigation where he had a significant interet.

The Blanchard IV Litigation about St. Mary Parish, LA

On that dark page, more of the Blanchard I but in another venue...a federal one. A favorable decision when allowed to see the facts.

The Blanchard V Litigation in St. Mary Parish, LA

On that dark page, more of the Blanchard I in St. Mary Parish. Unbelievable happenings to not allow the truth to be revealed after 35+ years of public wrongdoing. The ultimate court shenanigans that led to this current venue.

(Remember now: At times, all the certain pages named above may not fully appear due to construction going on within those pages. In the event any particular page is not shown at a particular time you search, please feel free to directly contact this author to discuss that page in person or via email. The author's contact information is located on the "History/..." or "Contact" pages of this website. When all pages are published for viewing, the pages are as named:
The stating of the facts within the pages above is an effort to narrate a personal journey since 1986, through the courts of South Louisiana, in an attempt to have the truth be exposed and told. This personal journey is not one that would normally interest most people. We all have our own journeys to monopolize our own time. But, the subject matter of this journey effects us ALL. At times, the narrative may ramble and repeat a bit due to my own internal anger of the wrongdoings but over time an effort will be made to make the presentation more succinct.
The author's journey to-date has been an exhausting and expensive one through the civil courts. One taken because the author actually had faith in the judicial system. This is not to say each person in this court system acts badly. There are many good men and women trapped in a professional system that (for many reasons) they cannot leave. Regardless, many do leave. After leaving, their comments are not recordable here.

In that journey, not being an attorney, the author has discovered much about the broken Louisiana Judicial System that impacts not only civil courts but criminal courts as well. Throughout all the Blanchard litigations mentioned above, not one action has ever been heard on its merits! Hearing the merits of the claims would bring into the light a darkness that many of power would not want the public to see.

After seeing what the court system can do (when necessary) to obtain a goal it wishes, a reasonable question would be: How many people are sitting in jails or even on death row due to the court acting unlawfully and then not enforcing or discipining itself to make wrong matters right to the benefit of the victim and the public good? If you care about that type of question, please read further and/or contact the author through this website to discuss it more fully in person.

The new section is titled "Louisiana - The Darkness of "Just-Us". That is because, in certain cases, just a few can play the game and win. Click on that title to begin to read what the broken Louisiana Justice System can do to serve itself, when it has its own reason(s) to do so. (If it does not open, due to ongoing construction, contact the author directly.)

In the Blanchard matters, it is a "Just-Us" System that has repeatedly tried to protect itself from facing the truth. As mentioned earlier, acting in such a manner, when needed, can impact either civil or criminal matters.

These pages are listed beneath all other pages in the legend of this website. Exactly where this new series of pages rightfully belongs! The pages will example the negative side of the storms we must fight in life. We are currrently locked in a battle of cultures ... Light against Darkness ... Life against Death...the "self-perceived powerful" against the "lowly". We particularly see the evidence of the storms in 2021.

In the author's multipe litigations, it was the court tampering with official court records, in multiple venues, always to the author's detriment, that proved out the "Just-Us" System was seriously flawed for the public. Three times the litigation records have been materially tampered with in the Blanchard series of litigations!
The court started its wrongdoing in the Blanchard matters by protecting a powerful politically-connected attorney in his unlawful actions against an elderly widow and now (being he has died) it has become the court protecting itself from what the court did to protect him years ago while he wielded his political influence. That influence died with him in 2009. The Blanchard matters are today still an issue only because the author has continued to try to expose the truth since 1986. If this author goes silent or dies, it would be over...to the court's delight. They survive individuals. If done to this author, it certainly can be, and is, done to others, as required. That includes criminal proceedings as well.

These pages (if shown at the time) evidence one extremely important home of "darkness" in Louisiana. Because it is the court system of Louisiana, it is like a shadow that threads itself through all areas of life and business. Being a non-attorney, the only reason the author can even begin to know about how broken this system real is is because this author has personally journeyed in it for 33+ years. Many of those years have been pro se.

In that journey the author has seen regular men and women act very wrongly in concert with each other with little fear of being held accountable. Oftentimes, these men and women had been elected to seats of authority and power and rule the courts as if the court was theirs and not the public's.
Such wrongful acts are certainly not a new phenomenon but have been often experienced by many throughout history in this country and elsewhere. That is still not a good reason to be satisfied or complacent with such acts in Louisiana.

In Louisiana, there is a two-tier system of justice. What some get penalized for, some walk freely from. This unjust phenomenon will be particularly and expressly demonstrated by what will be displayed in these pages. It has been noticed that this is how it often works:

Wealthy vs. Wealthy = Best chance for Justice
Poor vs. Poor = Fair chance for Justice
Wealthy vs. Poor = Small chance for Justice

The "legal" system in place is selectively oppressive and poorly self-regulated. Of course, the persons in power will say that this is all ridiculous. They will say people like the author are holding a grudges. Just angry. They will say the public are in good hands and that we should trust them. That has been the mantra for years. But, consider the self-serving source of those responses. Angry? Yes!
But maybe, there is some light on the horizon. There are currently litigations in Louisiana that are touching upon some of the problems faced by this author. These can be discovered by visiting this website page titled, "Louisiana "Just-Us" System on Public Trial". Once clicking on some of the cited actions will lead you to more actions in Louisiana.

This effort is not about any particular political party or any individual person (people die). Additionally, individuals can change party affiiation depending on what is the most opportune for them at a particular time (and they do).
No, it is about addressing a self-perpetuating "system" that crosses over party lines...a "machine"! It is much bigger than any individual and it long outlasts any one person. It takes multiple members of the bar to carry this out. No one can perform alone. A "machine" that eventually crushes even those that play in it for awhile while they try and gather their own "kernels" of corn. Eventually, full accountability is an unescapable reality.

The author's particular story personally began in the second term of Governor Edwin Edwards in 1986 and it has continued until today through the following administrations:

Edwin Edwards 1984 - 1988 (Democrat)
Buddy Roemer 1988 - 1992 (Democrat)
Edwin Edwards 1992 - 1996 (Democrat)
Mike Foster 1996 - 2004 (Republic formerly Democrat)
Kathleen Blanco 2004 - 2008 (Democrat)
Bobby Jindal 2008 - 2016 (Republican)
John Bel Edwards 2016 - present day (Democrat)
The "just-us machine" works equally well through each administration. It is an underlying system of power that lives within a bigger system and uses persons and all political parties to obtain its goals of greed against the little person.

Interestingly, on the night of Governor Mike Foster's re-election in 1999, in accepting victory over William J. Jefferson (an attorney with his own share of legal troubles), Governor Foster exhuberantly stated: "Romans 12 is my favorite book in the bible. Especially, Romans Chapter 12 verse 16. That is my favorite!"
To be clear about exactly what he cited that night, that scripture passage reads as follows: "Have the same regard for one another; do not be haughty but associate with the lowly; do not be wise in your own estimation."
That was a profound scripture to be cited by a governor with such personal wealth. If he were being truthful and not haughty that night, he should be very supportive of this website's pages that discuss this broken judicial system and the motivation behind them, regardless of who it might expose.
Note: Governor Foster died on October 4, 2020. He now has first-hand knowledge of the fullness of his statement on that re-election night. It is interesting he died on the Feast of St. Francis of Assisi. Research that saint and one will see a man that lived a life that expressed Roman 12:16.

Most often, the "lowly" are exactly the ones who are the worst hurt by this system of perceived power - that includes persons in positions of authority and trust. (For much more on the "little ones", go to the internal webpage titled: "Louisiana - Who We Are!)
BP believes us to be small. But then, BP also believes certain persons are expendible. As you will read in the links above, for the right price BP has further equated small people as to having the worth of pigs.
As you will later read on other pages of this website, first ARCO, and then its successor in title (BP), are material players in this author's (and an elderly widow's) journeys. BP has actually self-defined itself in relation to the people of Louisiana by their corporate actions and they have had their way with the citizens for years.

There also are other persons that will be identified in these pages that were/are willing to participate in these wrongdoings. They participate (or stay silent) for their own little share of the "pie" that they are allowed to keep. That piece of the "pie" can take many forms. One significant form the author has seen over the years is that of individuals being catapulted to the highest levels of the legal profession - regardless of their actions. Their ability is not being questioned but there not being held accountability is.

LIke little chickens feeding on the kernels of cracked corn flowing from the hand of their doling "master". They run from here to there looking and pecking for the next "kernel" that might be thrown their way from their master's hand. Ready to trample the rights of any "little person" that might get in the way. Their interest appears to not be in the public's good but instead the public's goods.

Then, there are many other good persons that are allowed to simply exist, if they just stay "silent" about what they see happening around them. They just do and say nothing! These are the vast numbers of good men and women who are caught in a broken legal system that can discipline them very harshly, if they dare to come into conflict with its perceived power brokers and/or with the way it operates.
Forced into the slavery of silence by what the power brokers righteously call a code(s) of professional conduct. One outspoken attorney, openly speaking their concience in a public forum about the unjust legal system, can easily become an example of discipline to all other attorneys about what not to say or to do in serfdom land.
After personally filing many disciplinary complaints against judges and/or attorneys over the 20+ years, it is apparent to the author that an effective tool to control good attorneys is selective discipline. With that tool in place the system can control well-meaning attorneys through their law licenses. One question is: Are judges and attorneys being selectively disciplined for their actions against the public they are sworn to serve or are they too often being disciplined (or at least intimidated by discipline) so that they do not rightfully act against the "just-us" system that enslaves them to silence.

Our daily lives consist of byzantine layers of spiritual warfare with many spiritual battlefields around us. For many, this reality may sound ridiculous. For those...they have already lost and surrendered.

For the author, and many other "little people", it is not ridiculous at all, but extremely real. It is more real...than what may even seem real. It is so real, in fact, that the Church calls the living members of the Church engaged in these battles the "Church Militant". That name is not given without serious meaning and a real obligation attached to it.
For the last 33 years this author has seen good people, on occasion, do some really bad things connected to the judicial system and court proceedings. There had to be individual consciences pricked over those wrongful actions. No doubt those persons have carried some level burden for years. Of course, that will lessen over time. To say all this is not first spiritual is very secular, naive and simplistic. It is also deadly because Sin Kills...and not just the body! We must never forget that the first step to failure in any war or battle is to not admit the enemy exists.
For this author (a non-attorney), this spiritual battlefield, that you will read about in these pages, has been in the courtrooms of the State of Louisiana and the cold halls of various Louisiana regulatory agencies. These same regulatory bodies have been given the authority to address environmental issues across Louisiana. Those issues effect each and every one of us and our families in numerous ways. These pages will attempt to ellaborate on those ways and how they affect the public and the public's health.
(Note: At times, certain of these pages may not fully appear in [or at all] due to construction going on within the pages or for other reasons. In the event the pages are not there at a particular time you search, please feel free to directly contact this author to discuss these matters in person or via email. The author's contact information is located on the "History/..." or "Contact" pages of this website.

As you will read, because of the source of the wrongdoings that will be evidenced, the effects will go far past the State's environmental matters. They will go to all matters that go before the courts of this State. They will go to the highest body of judicial authority in the State of Louisiana (The Louisiana Supreme Court). An authority that (at least in the author's proceedings) has failed to fully and equally fulfill its constitutional obligation "to secure justice for all, preserve peace, protect the rights, and promote the happiness and general welfare of the people" as mandated by ARTICLE I - DECLARATION OF RIGHTS of the Louisiana State Constitution (1974).
It is the author's sincere belief that we have a State Constitutional Crisis when it comes to the judicial branch in the State of Louisiana. The judicial branch refuses to fully supervise and enforce itself. The author can state this because he has personally filed briefs before the Louisiana Supreme Court in 2003 to try and address court record tampering in 2001. Of course, no action by the court to correct the record! It remains to be seen if there are other branches willing and/or able to do something about it. How to get that done is the question. Want to talk about that? Please contact this author through this website.
This author has other legal proceedings that need to be filed in Louisiana against attorneys and others. Sadly, with a total loss of believe in the State of Louisiana's judicial system, they cannot be filed.
It is not the author's intent to hurt any one indvidual in these pages but the truth shall be told with as much accuracy as possible. Facts will try to be stated succinctly for all to make their own determinations about the level of wrongdoings. Hopefully others, with the power and the authority to do something about such matters, will act appropriately.
It is particularly noteworthy that the battle in these pages is centered on a small tract of land in a civil parish that is named "St. Mary". Also, the crime first committed in 1985 by members of the legal profession was against an elderly woman and she was in fact a widow. So, in the middle of beautiful St. Mary Parish, Louisiana, within the Tech Delta Complex, this work of words will attempt to respectfully bring some "light" into the darkness and expose the snakes that live in and around the "Park". (Park Plantation...that is.)

God protects widows and expects us to protect widows. They are the "littlest of the little". If one takes advantage of and/or injures and/or damages a widow and/or takes her possessions, then the ramifications to the perpetrator(s) shall be great.

Since Governor Foster chose to cite the scripture he did on his re-election night many years ago (Roman 12:16), and based on the scripture he chose, let us now quote a few scriptures (and there are many more) that would lead one to understand how God protects (and expects us to protect) one type of the "lowly" ... widows:
6 Father of the fatherless, defender of widows - God in his holy abode,
7 God gives a home to the forsaken, who leads prisoners out to prosperity, while rebels live in the desert.
9 The LORD protects the resident alien, comes to the aid of the orphan and the widow, but thwarts the way of the wicked.
21 You shall not wrong any widow or orphan.
22 If ever you wrong them and they cry out to me, I will surely listen to their cry.

23 My wrath will flare up, and I will kill you with the sword; then your own wives will be widows, and your children orphans.
38 In the course of his teaching he said, "Beware of the scribes, who like to go around in long robes and accept greetings in the marketplaces,
39 seats of honor in synagogues, and places of honor at banquets.
40They devour the houses of widows and, as a pretext, recite lengthy prayers. They will receive a very severe condemnation."
The Poor Widow's Contribution.
41 He sat down opposite the treasury and observed how the crowd put money into the treasury. Many rich people put in large sums.
42 A poor widow also came and put in two small coins worth a few cents.
43 Calling his disciples to himself, he said to them, "Amen, I say to you, this poor widow put in more than all the other contributors to the treasury.
44 For they have all contributed from their surplus wealth, but she, from her poverty, has contributed all she had, her whole livelihood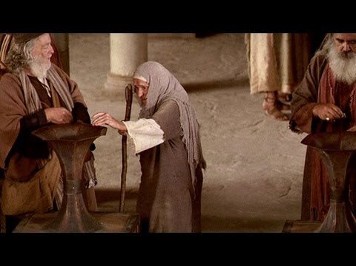 "He has thrown down the rulers from their thrones but lifted up the lowly.