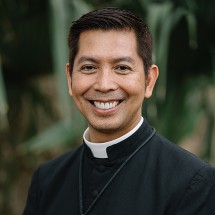 FR. ROBERT-JOEL CRUZ
AND
PAX CHRISTI HEALING MINISTRY
HEALING MASSES ARE USUALLY CELEBRATED IN FR. CRUZ'S HOME PARISH THAT IS NOW IN AMELIA (near Morgan City).
But, if you are interested in possibly having Fr. Cruz and the Ministry Team visit YOUR parish, contact St. Andrew Parish in Amelia at 985-631-2333.
HOLY MASSES AND HEALING SERVICES
SPIRITUAL WARFARE CLASSES
will be at St. Andrew Catholic Church in Amelia
TO VISIT WEBSITE, CLICK HERE.